Rate Now
Share Your Experience
Have you seen Dr. Bradley Barnett?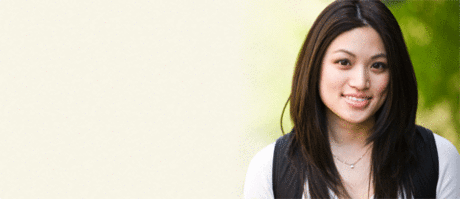 Birth Control
Get the facts about birth control so you can decide which type is right for you.
37 Ratings with 14 Comments
5.0 Rating
December 15th, 2015
Knowledgeable and caring provider. Both my wife and I go to him, and he takes the time to discuss everything. Personable and very professional.
5.0 Rating
April 5th, 2015
2.3 Rating
January 22nd, 2015
Leaving after 15 years
I have been Dr. Barnett's patient for 15 years, and can agree whole heartedly with the other reviewers that he is a very compassionate and knowledgeable doctor. However, the atmosphere and overall care at his office has declined significantly over the last several years. Most of your visits will begin with the rude front office staff, followed by a rushed visit with his PA. It is impossible to get an appointment with Dr. Barnett, unless your ailment can wait a couple of months. I am afraid that dealing with his incompetent staff is no longer worth the return.
2.3 Rating
July 10th, 2014
no change
5.0 Rating
December 13th, 2013
Great Doctor - not so great office
Wonderful physician I have been a patient of Dr. Barnett's for years. He was my mother's Doctor also and we couldn't have had a better doctor for my mother Who had Alzheimer's for 10 years. He is the most caring and compassionate doctor I have ever come in contact with. Now for the unfortunate part, The office staff, not very courteous. When trying to reach the office manager, good luck. They will not transfer you unless you tell them your specific reason for calling. If you tell them it's of a personal nature, they will not transfer you. I do not want to discuss anything personal with the receptionist answering the telephones. To make matters worse, there is no way of contacting Dr. Barnett, they run a tight interference that makes it impossible. Bottom line: Great doctor. Poor staff. Poor office functionality. It's a shame that after all these years I feel I must look for another doctor. Sadly, Dr. Barnett will never know why, because I'll never be able to reach him. I guess I could pay out-of-pocket to Schedule an appointment to talk to him about these matters.Normally, I would say that's not worth it, however, Dr Barnett actually is worth it.
5.0 Rating
August 19th, 2013
A Very Happy Patient
1.0 Rating
February 21st, 2013
Doctor Barnett is wonderful. It is front office and billing personnel That leaves a lot to be desired. The front staff does not give off a friendly and open vibe. This office does not send out billing statements but expects payment in a timely manner? I have requestedbilling statements. They just won't do it. Confusing to me?
2.3 Rating
February 14th, 2013
Doctor fine, Staff rude and disorganized
I am so frustrated with this doctor and mostly with his staff. I am leaving and going to another highly recommended Family Practicioner, suggest you do the same. I have repeatedly asked to have my prescriptions renewed, left messages and never received call back. I am done!
1.0 Rating
April 10th, 2011
POOR OFFICE STAFFING
I recently injured my knee while hiking. I was completely unable to walk or drive due to the pain. Even though I have been a patient of Dr. Barnett's for years, I was told the earliest I could get an appointment was 5 weeks away. I tried to explain how much pain I was in, I was told that they would leave a message for Dr. Barnett and he would decide if he wanted to see me or not. I found another doctor and am very happy with the change!
5.0 Rating
December 14th, 2010
3.7 Rating
June 3rd, 2010
1.0 Rating
January 6th, 2010
I should have believed the ratings for this doctor. Staff was unfriendly and didn't seem to care. I waited an hour and a half before walking out. No one had the common courtesy to tell me the doctor was tied up with another patient. When I walked out the staff had no response, no one asked me why I was leaving. I'm sure Doctor Barnett is a good doctor and well qualified but he needs a new staff!