Rate Now
Share Your Experience
Have you seen Dr. Bradley Frasier?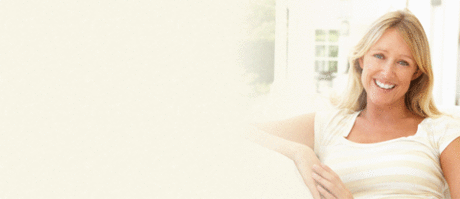 Hysterectomy
Learn about why this procedure is performed, who gets it done, and the different types of surgeries available.
53 Ratings with 18 Comments
5.0 Rating
April 21st, 2017
Great Urologist
5.0 Rating
October 9th, 2016
5.0 Rating
August 16th, 2016
Outstanding Service
I am thrilled with the healthcare and service provided by Dr. Frazier and Staff. It is timely to set an appointment with ease. Upon arrival The reception is very pleasant and efficient The lobby is well furnished and space full. the wait for exam was very brief. The medical staff is well trained very nice, professional. It is impressive that the office is filled with appropriate exam space and diagnosis equipment. Dr. Frazier is extraordinary, kind, sensitive and thorough explain procedures and answering questions pleasantly and clearly. I am completely pleased with the outstanding service I received from Dr. Frazier and his staff
3.0 Rating
April 28th, 2016
Like a lot of men I put off my BPH problem but due to six emergency room catheter episodes I went to Dr. Frasier . He was the only urologist to sit me down and explain his expertise with simple robotic surgery to core out the enlarged cells of my Prostate. I can now urinate strongly, do not need a diaper, and can make love with my woman. I asked for perfection and Dr Frasier delivered exactly that.
5.0 Rating
March 29th, 2016
5.0 Rating
February 19th, 2016
Ten Years: Doctor/Friend/Younger Brother
I drive nearly one hundred miles round trip for an appointment. Since 2006, I have been most fortunate to be Dr. Frazier's patient. Not only is he my physician, he is a friend and seems like a younger caring brother. For over forty years, from New England, kidney stones have been relentlessly pursuing me across our country. Now, through Dr. Frasier's kind and accurate diagnoses, for the past two years, my problem has not returned. Thank you, Dr. Frasier
5.0 Rating
November 14th, 2015
Dr. Frasier is an extremely knowledgeable, intelligent doctor. He takes time to be certain you understand your body and the procedure options available to you, even going so far as to drawing diagrams for you. He spends as much time as needed with each patient, rather than trying to live by the clock. He REALLY cares about doing the best job he can for you, and he delivers. I am a "repeat" patient, and I highly recommend this intuitive doctor.
5.0 Rating
August 24th, 2015
Dr. Bradley Frasier - great guy, an even better doctor!
My husband was recently diagnosed with prostate cancer. Hearing the "C" word was frightening, but Dr. Frasier sat us down and thoroughly explained everything in a very kind, straightforward, and compassionate manner. We have full confidence in his knowledge and skills and know we are good hands.
5.0 Rating
July 29th, 2015
Caring and compassionate.
5.0 Rating
June 11th, 2015
Great physician! Very competent and has shown a genuine interest in my case by allowing a two-way conversation regarding my treatment plan. I've done a great deal of research on my disease process and it's reassuring when he not only takes the time out to listen but also provides meaningful feedback/insight concerning this information. Couldn't be more pleased! When you're faced with a life threatening illness you want a doctor in your corner who is going to be a team player. In my case, I believe that physician is Dr. Frasier!
2.0 Rating
May 17th, 2015
5.0 Rating
April 9th, 2015
Just the Best
Dr. Frasier is the best doctor I've ever had. He is the ultimate professional. He spends whatever time with me I need to be comfortable with the treatment and prognosis. He cares about what I'm feeling. And he is a very skilled doctor. I would not hesitate to recommend him and North Coast Urology to everyone.