Rate Now
Share Your Experience
Have you seen Dr. Bradley Schroeder?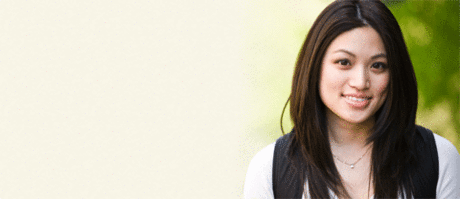 Birth Control
Get the facts about birth control so you can decide which type is right for you.
13 Ratings with 5 Comments
5.0 Rating
March 20th, 2014
So awesome!
I don't think I have ever met a Doctor that fully encompasses what the word DOCTOR actually means. He hasn't allowed himself to become jaded by such a long career because he really seems to love what he is doing and that is most refreshing. He is extremely thorough. He treats me as a human being (which is nice, considering I happen to be one.) I've seen my fair-share of Docs and nobody has compared. I would be wary of someone posting negatively about him. I have never heard a bad word about him...and in this town, I would have by now, for certain.
5.0 Rating
August 8th, 2011
Dr. Schroeder has been my doctor for almost 15 years and is an amazing physician. He takes his time with me and truly cares about me as a person. I am a young breast cancer patient/survivor and he is the one who had to give me my diagnosis. He was very kind, and compassionate. He's honest, and he sometimes has to give news or present something to me that I don't necessarily like, but which needs to be taken care of-I cannot imagine how hard that must be for a doctor to do, day in and day out. I have a hard time believing any of the negative comments that have been posted about him and have to figure that these people are just chronic complainers. I would highly recommend him to any of my friends, and have. None who have started doctoring with him have anything negative to say. He is an amazing doctor, period.
1.0 Rating
March 20th, 2010
His bad reputation seems well deserved.
I cannot recommend Dr. Schroeder to anyone. My experience has been that he seemed hesitant to actually examine me when I had a problem, and refused to clean an infected animal bite or even remove the bandage to examine it. Eventually had to go to emergency room to have it cleaned and bound properly. The staff there seemed shocked by how far the infection had been allowed to progress, until they found out my doctor was Bradley Schroeder. That seemed, from their reaction, to explain how things had been allowed to get that bad.
5.0 Rating
January 12th, 2010
A Genuine and Caring Doctor
I have seen Dr. Schroeder for many years. He is very thorough and always answers all of my questions. He spends time with me and doesn't make me feel rushed. His knowledge is very broad. I have been to specialists over the years only to leave with more questions than I went in with. I then go see Dr. Schroeder and he always seems to know what the problem is. He seems to enjoy his career, which is refreshing and he is dependable/reliable, which is a must. I have many family members and friends under his care and we are all in agreeance that Dr. Schroeder is a genuine and caring doctor.
1.0 Rating
March 31st, 2009
Not recommended if you actually have a health problem.
Dr. Schroeder is, in my experience, exceedingly poor overall. He spent very little time with me per visit, seemed irritated if I asked about more than one health issue during a visit, and seemed annoyed and distracted during most visits. He also ordered repeated monthly blood tests for a relatively innocuous drug, giving me just enough pills to last until the next unneeded(billed to insurance) $800+ slate of blood tests. On the first occasion during which I had a serious, acute problem with a wound, he failed to actually view or clean it, and following his treatment advice ended up delaying needed care, worsening the injury and incurring additional cost to go to the emergency room and have the job done properly. If you are healthy, willing to hold firm against unnecessary tests and charges, and don't need much more than someone to rubber-stamp prescriptions or referrals, go for it. Otherwise, consider a doctor who may be more interested in practicing medicine.
5.0 Rating
October 11th, 2016
5.0 Rating
February 10th, 2015
3.7 Rating
September 7th, 2014