Rate Now
Share Your Experience
Have you seen Dr. Bradley Wiener?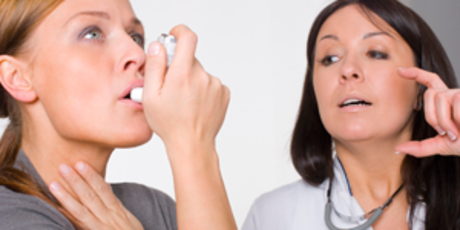 Asthma
More than 22 million Americans of all ages have asthma. Prepare to talk to your doctor about symptoms, diagnosis and treatment options.
26 Ratings with 8 Comments
5.0 Rating
July 7th, 2017
running again!
1.0 Rating
June 1st, 2017
Do not see this guy!!!!!
I saw this doctor in Oneonta N.Y. because I was hurt at work and Price Chopper wanted this guy to see me, as if MY orthopaedic doctor was lying!! Terrible experience, this guy was in DIRTY CLOTHES, He had some girl with him who looked like she was detoxing off something. My visit was 5 minutes, I'm sure he's paid to say I don't need to be on Workmans comp. Bad experience!!!
5.0 Rating
March 27th, 2017
Excellent
5.0 Rating
July 22nd, 2016
Very good doctor.
Treated by Dr. Weiner twice over a two year period...broken shoulder and broken wrist. Did not need surgery either time. Very proficient and efficient. Gave specific information and made me feel very comfortable. Care continued through physical therapy until all was healed. Would go back to him if ever needed again.
5.0 Rating
October 7th, 2015
torn meniscus surgery
I tore my right knee meniscus approximately seven years ago Dr Weiner was my doctor. II'm a fitness instructor and I was so worried that I would never be able to teach to my optimum best and thanks to dr. Weiner it's perfect! I just had my left knee meniscus surgery done 8 hours ago and I have to tell you I feel fantastic already! He is a wonderful doctor he's extremely professional and he knows what he is doing. he's to the point and has the experience and I would trust no other! Thank you Dr.. Bradley Weiner!!
5.0 Rating
August 28th, 2013
Fantastic Doctor
My husband had a shoulder injury which required surgery. Dr Wiener was willing to see my husband promptly and setup the procedure. He had surgery and underwent a course of physical therapy and his shoulder is now back to normal. He is able to enjoy sports like he used to prior to this injury. Highly recommend this DOCTOR!!
1.0 Rating
April 24th, 2012
bad experience
Insurance company made an appt on my behalf to see Dr Wiener for a shoulder injury;for a second opinion after I saw one of the most respected&knowledgable ortho surgeons in the Tri State area who determined I had torn my rotator cuff severely. Upon meeting Dr Wiener his opinion about my injury was that I had NO injury&surgery was not only unwarranted but unnecessary after a brief 3 minute examination. He then deemed I was fine&should return to my normal daily activities as I had no issues performing them even though I had severe pain&limited ROM.Fast forward 6weeks later,after reviewing my original Dr's assessment of my injuries Dr. Wiener then decided to change his mind&agree with my Doctors evaluation&recommendation for immediate shoulder surgery to repair a stage 3 rotator cuff injury.My opinion of Dr. Wiener is that he is genuinely not happy in his practice and lacks the diagnosing skills to recognize any injury let alone such a severe one such as a stage 3 cuff tear. UNACCEPTABLE!
1.0 Rating
October 2nd, 2011
Rude and outright nasty
Sprained my ankle over 2 years ago. Didn't think anything of it. Have never been a sick person, no injuries. Almost a year later realize ankle just isn't right...week bones, cracking, etc.....Saw another Dr. in this practice who was great. Said I had had a 3rd degree sprain and reccommended physical therapy and a brace. I even asked if it was possible my symptoms were from an ankle sprain from so long ago. Doctor said certainly. It is very common if not treated at time of occurance. Flash foward to 6 months later. One day cannot put any weight on ankle after walking a lot. Get an appointment with Weiner( doctor I dealt with before is"out") He walks into the room and says "what's the problem?" When I explain he says in a rude and confrontational manner"What makes you think this is from an injury from over a year ago?" When I further explain his co-workers diagnosis he huffs out of the room comes back with some x-rays, throws them up on the viewer and says "these don't show anything." I was in shock how nasty he was. Here I am someone who rarely seeks medical treatment with a legit issue and I am treated like a lower class citizen. Will never, ever see Weiner again and I tell EVERYONE about his bedside manner. I do not use the the term doctor when speaking of him because I have no respect for someone who must hate his job so much to treat the people that are the reason for his paycheck so rudely.
5.0 Rating
August 16th, 2017
1.0 Rating
July 26th, 2017
1.0 Rating
July 26th, 2017
1.0 Rating
June 1st, 2017
Nearby Doctors

Dr. Bradley Wiener is similar to the following 3 Doctors near Middletown, NY.