Rate Now
Share Your Experience
Have you seen Dr. Bram Wieskopf?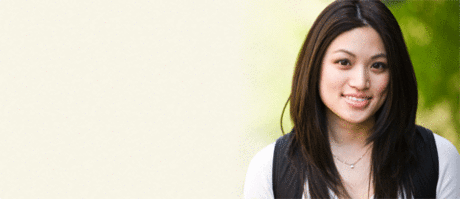 Birth Control
Get the facts about birth control so you can decide which type is right for you.
Quality Rating
Highly Satisfied
63 Ratings with 19 Comments
1.0 Rating
November 5th, 2015
Best GP
5.0 Rating
October 22nd, 2015
Excellent experiences
3.0 Rating
March 4th, 2015
New patient experience....
5.0 Rating
January 20th, 2015
GREAT DOCTOR
5.0 Rating
June 9th, 2014
Never disappointed with Dr Wieskopf
I love Dr. Wieskopf and his staff. I have never waited a very long time to see him. My entire family was a patient of Dr. Wieskopf, but relocated across country and can't see him on a regular basis. He is not the type of doctor to prescribe unnecessary medicine. I have high cholesterol, but because my HDL is on the high side and I am fine otherwise he suggests diet and exercise to treat my cholesterol level. Every time that. I have seen him over the years, he has given me efficient and accurate diagnosis. He will not waste time chit chatting unnecessarily, but that's not a doctor's job. He is there to diagnose and treat your health issues. I love his staff as well.
5.0 Rating
September 10th, 2013
Dr. Wieskoph is wonderful and actually cares! His front office staff are wonderful but the nurse, Amy, either needs help or needs to get another job! She did not call me back after I left multiple messages. After a third and irate message she called me back but said my other messages were garbled (well she got the last one from the same phone and place!). She didn't call in my script and asked me what my diagnosis was that I wanted the script for.....doesn't she have my chart? She was not friendly and seemed bothered to do anything. Very disappointing because I love Dr. W and his front office staff very much! The lab person is wonderful as well! This one particular appt. I had to wait 45 min. - Dr. W was upset that I had waited that long. I appreciated that he cared that my time was valuable.
5.0 Rating
December 3rd, 2012
Best Doctor Ever
5.0 Rating
November 27th, 2012
Dr Wieskopf cares about his patients!!
5.0 Rating
October 25th, 2012
I have just seen some of the negative reviews here on Dr. Wieskopf. Those reviews are ridiculous and totally out of character for this physician and I suspect these people are just drug seekers who shop doctors demanding what they see in the latest television commercials. If you want unproven drugs and magic pills, go find a doc-in-the-box. One weekend I developed a medical condition and went to a nearby hospital ER. The ER physician there stood over me and made and incorrect diagnosis and treated me accordingly. The condition did not improve and on Monday morning I went to see Dr. Wieskopf who saw me across his waiting room and knew immediately what was wrong with me. Shingles. Dr. Wieskopf forms a partnership with his patients and seeks the best possible course of action using proven standards of care. His office staff is super friendly, efficient and professional. As a healthcare worker myself for the last 36 years, I highly recommend Dr. Wieskopf.
5.0 Rating
August 27th, 2012
Best Doctor
Bram is one of the best doctors that I have had in my life. Awhile back I was having some internal issues and had seen several other doctors that just acted like I was a bother to them...REALLY!!! Isn't that what a doctor is there for?? On my first visit with Bram he told me exactly what the issue is and treated it with medicine. I have been with him for around 9 years now. All my family see's him and I have refered as many friends to him with no problems. Thanks Bram for being there for me and my family.