Rate Now
Share Your Experience
Have you seen Dr. Brandon Earp?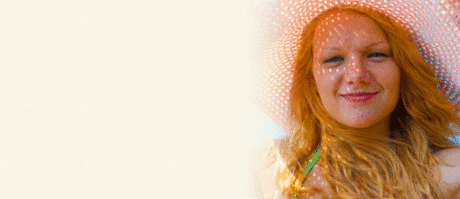 Skin Cancer
Get the facts about skin cancer, including the different types and symptoms.
Quality Rating
Highly Satisfied
34 Ratings with 14 Comments
5.0 Rating
October 27th, 2016
High level of compentency
Was referred to Dr Earp by happenstance. Turned out I lucked out. Had shoulder surgery in Feb of 2016. Skilled surgeon, good bedside manner, honest and straightforward. My physical therapist who had never heard of Dr Earp before was equally impressed. Definitely recommend Dr Earp to anyone in need of shoulder surgery.
5.0 Rating
October 15th, 2016
CTR on each hand
Just had left carpal tunnel done yesterday. 2 yrs ago, Dr Earp did my right hand . Like before, No pain, and numbness from surgery already gone. I'll be back to work in less than 2 weeks once sutures removed. She is the BEST and her staff is too. Absolutely would highly recommend surgery from Dr Earp!!
3.0 Rating
April 5th, 2016
5.0 Rating
September 9th, 2015
Excellent hand surgeon!
5.0 Rating
June 29th, 2015
Best of the best.
5.0 Rating
January 23rd, 2015
Carpal tunnel surgery
If you live in New England and need carpal tunnel surgery on your hand, make an appt to see Dr Earp! I was dealing with CTS for years and her team determined I had mod-severe symptoms. Had the surgery with NO postop pain. Was ready to go back to work within days ( not weeks) . 3 months later and the hand feels great. I hear she has perfected her technique for this surgery and the results are nothing short of incredible. I've been recommending her to coworkers who suffer from CTS like I did. I wish I had had this surgery earlier , would have saved myself years of a painful right hand. Her office at the Brigham is chaotic, try to see her at the Faulkner, it's where she does her surgeries.
5.0 Rating
December 24th, 2014
1.0 Rating
December 10th, 2013
Long wait and ineffective treatment
Dr. Earp was perfectly pleasant, but after waiting over an hour for my appointment, she didn't treat me properly and I am back to square one. I have a high-risk twin pregnancy and was trying to get things taken care of quickly because I'm going to be very busy with the babies and I also have a health condition that will worsen after delivery. I was told by a dermatologist that a benign growth on my thumb needed to be removed by a hand surgeon as other methods of treatment weren't very effective. It was important to me to have it taken care of before delivering my babies because I couldn't be bleeding all the time when taking care of newborns and washing my hands, etc. When I saw Dr. Earp, she raised her eyebrows at the mention of surgery and just cauterized it, one of the methods my dermatologist had said wouldn't work. After a week, I saw that my dermatologist was right and now the growth is getting bigger and is more problematic. I'm having twins in 10 days and now it's too late to do anything. I'm really disappointed in Dr. Earp's care.
5.0 Rating
December 15th, 2010
I went to Dr. Earp for a second opinion after being told by my original doctor that I needed a titanium implant in my elbow. I was referred to Dr. Earp by a physician family-friend and was able to get an appointment with her for the very next day! She saw my x-rays and put together a plan to avoid the titanium implant in favor of a more conservative approach: a plate and screws. I was scheduled for surgery with Dr. Earp within the week, while my original orthopedic surgeon was making me wait 3 weeks just for the surgical consult!She has a great bedside manner, is efficient yet thorough, and is professional yet approachable. Because I have a background in biology/medicine, I came to her having done some research into medical literature, and therefore with some pretty specific questions about the exact details of my surgery plan and prognosis. She was great about sitting down and going through all the details I asked about and even explaining further, going so far as to draw out a sketch of what exactly she'd be doing to my elbow and why.She is an amazing doctor, and I would absolutely recommend her to anyone I know.