Rate Now
Share Your Experience
Have you seen Dr. Brandon Kallman?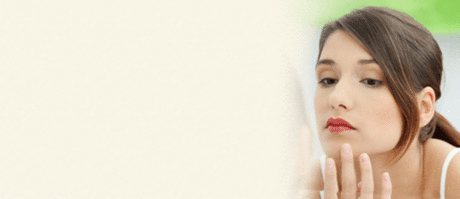 Acne
Get the important facts about acne, including the different types and what causes it.
Quality Rating
Highly Satisfied
73 Ratings with 50 Comments
5.0 Rating
September 20th, 2017
OMG. love Dr Kallman
Having nursed 3 kids, i was living with kind of saggy boobs. My husband loved them, but i wanted to wear tank tops again without having two deflated boobs. My whole wardrobe was based around hiding my boobs. I had met Dr. Kallman and knew he was the one for me. At our last consult, he knew how apprehensive I was about implant sizes, so he suggested doing the lift first, seeing how i liked the results, and then maybe doing an implant in 6 months. His thought was that I would love my natural boobs LIFTED without an Implant. He was 100% correct!!!! I couldn't be happier! Use Dr. Kallman with confidence. My boobies are like perfect french boobies! I'll never wear a bra again. And my husband loves them.
5.0 Rating
September 2nd, 2017
Better than I imagined possible!
Dr Kallman totally exceeded my expectations in every respect. From my first consultation through my surgery and even after, I was made to feel 100% comfortable- like family - and they readily available via text any time of the day for any question I had. Aside from their client relations being the best I've ever experienced, my procedure totally exceeded my expectations, my results were immediately better than I Imagined possible and I couldn't be happier or more grateful to Dr Kallman and his staff!
5.0 Rating
August 9th, 2017
Delighted with the results
5.0 Rating
May 23rd, 2017
I spent many months looking for a doctor who would give me the the exact results I wanted, while making sure I have realistic expectations. Not only did Dr. Kallman and his staff make the entire process effortless for me, but he also exceeded my expectations in regard to the results of my procedure. Dr. Kallman made himself available to me at all times, before and after the procedure, and made me feel comfortable with my decision and results. I highly recommend Dr. Kallman for any elective surgery.
5.0 Rating
May 22nd, 2017
Sandra J. Ventresco - Review for Dr. Kallman
I am a 73 year old "virgin" to cosmetic surgery. My experience with Dr. Kallman, Miranda Kallman and their staff on a scale of 1 to 10 is a 12! From the lengthy consult in late February to scheduling my "involved" facelift for April 25th....everything was incredibly positive. Not only is Dr. Kallman extremely intelligent but also thorough, patient and extremely witty to add to the experience. My surgery was approximately 5 hours and of course the first couple of days I was a bit uncomfortable, but he and his staff were extremely attentive and caring. One of the main reasons I selected Dr. Kallman is ALL of his patients look "natural and refreshed" not "done and plastic looking" which is huge! I'm from the Boston area but would strongly recommend Dr. Kallman to anyone from wherever to consult with him and simply "do it"! I'm only a month from my surgery and already love it....imagine what I'll feel like a few months from now. In closing what I would say if you're considering this type of surgery is "RUN don't walk to see Dr. Kallman"! Thank you.
5.0 Rating
May 20th, 2017
Fantastic Doctor!! He did my lips!! Never going to another Dr.
5.0 Rating
March 16th, 2017
Outstanding Experience and Results
Dr. Kallman is a great surgeon who gets natural and beautiful outcomes. From consultation to surgery to post -op and follow-up , there is an extraordinary level of personal attention and care. He is accessible, engaging and encouraging. I had fantastic results and an outstanding experience.
5.0 Rating
September 15th, 2016
5.0 Rating
June 28th, 2016
Highly Recommended
It has been six months since my rhinoplasty with Dr. Kallman, and I couldn't be more satisfied. From initial consultation almost a year before surgery, to my most recent follow up, Dr. Kallman and his staff were professional yet friendly, making me feel like part of the family. Dr. Kallman really took the time to understand the results I was looking for, and spent as much time as I wanted discussing and showing me what was possible, what in his experience would look best, and what the recovery would be. From start to finish the doctor and his staff were always available to answer questions with patience and clarity. I'm 100% satisfied with my results and recommend Dr. Kallman without reservation.
5.0 Rating
June 14th, 2016
5.0 Rating
June 10th, 2016
Amazing!
Deciding to have Dr. Kallman perform a rhinoplasty on me in Miami was the best decision I have made. He is the most caring, kind, and patient doctor and was truly attentive to my concerns, doubts, and fears. He has incredible bedside manner and always has a smile on his face. He made me feel comfortable about the procedure I was initially very fearful of and really worked to create a nose that fit my personal face, rather than just a cookie cutter nose that fit any person.
5.0 Rating
April 19th, 2016
Perfection!
My entire surgical experience with Dr. Kallman, from the moment that Ximena and Miranda greeted me, through the preparation, surgery and aftercare fell nothing short of incredible. Dr K's expertise combined with his wonderful bedside manner, not to mention great personality gave me the confidence I needed to make my decision to have my surgery with him. Miranda is a stunning example of his artistry and impeccable attention to detail while attaining a natural look. What an amazing advertisement of perfection. Had I known what I did after my surgery, I would have had zero apprehension. The entire surgical staff at the Miami Institute is beyond 5 star and they made me feel so at ease and relaxed. I stayed overnight with a wonderful nurse Tania, who took such good care of me. Dr. Polance the anesthesiologist was so warm and authentic and put me at ease. Everything was smooth and painless. Tomorrow will be one week since my surgery and the healing process has been exceptional. To have the amount of work I had done and have zero bruising is unthinkable. Although I still have some expected swelling, Dr K's sensational work is already apparent. I am beyond happy with the work extraordinary work. I feel beautiful and I have not felt like that in a long time. I'm so happy that I made my choice to have my surgery with Dr. Kallman. He is much more then just a surgeon. He is an artist! It's very hard to find a doctor with such great technical skill and yet be so humble and fun to be around. If you land on my review, look no further. You have found the your doctor!!!