Rate Now
Share Your Experience
Have you seen Brian Dalton?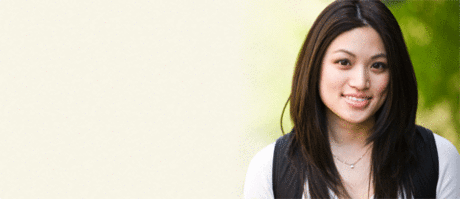 Birth Control
Get the facts about birth control so you can decide which type is right for you.
Quality Rating
Highly Satisfied
39 Ratings with 20 Comments
5.0 Rating
May 23rd, 2017
5.0 Rating
April 13th, 2016
Dr. Brian Dalton is a fine physican.
5.0 Rating
February 18th, 2016
1.0 Rating
December 6th, 2015
Beware
1.0 Rating
October 25th, 2015
Horrible
1.0 Rating
March 1st, 2013
No bedside manner
Dr. Dalton has the lucrative job of being one of the doctors at Life Care in West Bridgewater. This means, if he so much as glances your way, he can bill Medicare. Neither my wife nor her roommate felt he had any bedside manner. He took no time to listen to either of their complaints. He is curt and arrogant. I am amazed at the positive reviews from so many people.
5.0 Rating
February 28th, 2013
best so far!
I switched from Dr Butlin to Dr Dalton back in 2009. Best decision I ever made! He immediately knew my symptoms were from Fibromyalgia my very first visit with him. Now I'm a steady routine. But his staff needs help. Messages about prescriptions are often screwed up and forgotten. But I think Dalton is awesome!
1.0 Rating
May 25th, 2012
Worst. Doctor. Ever.
I just switch this guy off being my primary care physician. He spends no time trying to figure out what your ailment is, has his mind made up before he even walks in the door, and has the bedside manner of a hun. He is arrogant, condescending and constantly contradicts his own medical advice. When I told him my pharmacy wouldn't fill a much needed prescription because his staff wouldn't fax over the authorization he told me he gets, "thousands of faxes a day and can't be expected to get to them all." I would love to see this room where a battery of fax machines are just humming away 24/7. His toner budget alone must be in the millions. His advice to me today, the straw that broke the camels back, was that I needed to exercise more. I should be in the gym five to seven days a week running a treadmill. Then he told me to take it easy though. This guy is a putz. I've never had a worse experience with someone who was supposed to be a healer. He may have a modicum of competence for all I know but he's just such a jerk you never get that far. Go to anyone else. They might not be better but they can't possibly be any worse.
5.0 Rating
May 9th, 2012
Hard act to follow
Dr Mikus was my PCP for overt 30 years and I dreaded his retirement because he was such a good doctor. Dr Dalton became my PCP when Dr Mikus retired and much to my delight, Dr Dalton is just as good as Dr Mikus. Dr Dalton is the ultimate professional. He is up to date on matters pertaining to my health issues. I am very comfortable in his presence and never feel as though he is rushing me through an appointment.
5.0 Rating
March 5th, 2012
Dr. Dalton has been my doctor since he started in Pembroke in 2001 and his affiliation with Jordon Hosp. Stayed with him when he went to Quincy Med. Ctr., and then to BIDC in Whitman( Now part of Steward Med Group). Any time he has referred another doctor it has always been positive. Never ever have felt like he dismissed my problem as trivial. Always took the time to listen. Unless I moved out of state he will be my PCP.
5.0 Rating
September 15th, 2011