Rate Now
Share Your Experience
Have you seen Dr. Brian Gerber?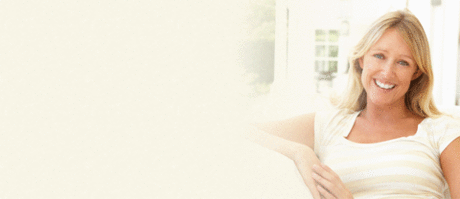 Hysterectomy
Learn about why this procedure is performed, who gets it done, and the different types of surgeries available.
41 Ratings with 23 Comments
5.0 Rating
August 4th, 2017
1.0 Rating
June 15th, 2017
Unable to detect bladder cancer
5.0 Rating
January 31st, 2017
5.0 Rating
January 11th, 2017
Exceptional Office & Staff
I've been going to Dr. Gerber for about 8 years, and he's kept my bladder cancer in remission all that time. It's afforded me a lot more time with family and friends and I couldn't appreciate Dr. Gerber and his staff more. Dawn is business-like and compassionate at the same time. She certainly knows her stuff, and I definitely give her a shout-out for both. I thank all of you so very much.
5.0 Rating
June 10th, 2016
The Most down to earth Doc I know
All I can say is the few bad reviews I have read are probably the patient being rude and an A-Hole ( you know what I mean many times the customer is the problem). I almost didn't go to Dr. Gerber because of some of these Idiot reviews. I am glad I listened to my neighbor ( who is a patient of his ) and not these Obvious Miserable people writing bad things. I found Dr. Gerber not only to be a great and caring Urologists, but he is also into new cutting age Age management Medicine and Hormonal Replacement. He truly wants his patients to live longer and live healthier. Anybody who actually sits and listens to him can see that.
1.0 Rating
April 14th, 2016
Don't walk, run away!
5.0 Rating
April 4th, 2016
YAY Dr Gerber and staff!!!!
I love this Doctor and his staff. Dr. Gerber saved my husbands life. Timely and accurate diagnosis, thorough checkups and Dawn! Dawn gets down to business and knows her business. Some say shes cold and rushes you. Now tell me, do YOU like waiting in the urologists office? I certainly dont. Dr Gerber and his staff will always have my utmost respect and I would recommend them highly to anyone and everyone!
5.0 Rating
March 23rd, 2016
Very Good Treatment
Having been diagnosed with bladder cancer some years ago, I've been to several urologists over my years in Florida and Illinois, and Dr. Gerber is by far the best. As for the medical staff, I can't even imagine anyone being unhappy with these good people. Dawn has been unfailing kind and professional during my visits there. I've been in remission for a long time now, so thanks to Dr. Gerber and staff,
1.0 Rating
March 10th, 2016
Stay Far Away
I have informed the physician that referred me to Gerber to stop referring patients. Meetings went from minor car accident to major train wreck over course of 4 weeks. Expected me to wait 2 weeks to get result of bone scan to see if cancer spread. I finally had to just go get the report myself from the hospital. Today's visit was bizzaroworld. Waited 90 minutes and never did see doctor. Finally, we walked out. The front office staff is cold on their best day. I have changed physicians (30 minutes after I left this bad, bad, bad office). Cannot figure out how they sustain a practice, given how I was treated (or should I say NOT treated?). Rudeness to my wife was the last straw. However, if you prefer apathy over empathy; snarkiness over professionalism; waiting over moving forward, this is your place. I have seen many, many doctors in my 50 years. This practice rates at the absolute bottom of that list. Not even close. In a word, despicable.
2.0 Rating
December 8th, 2015
Horrible Office Staff
The worst, most unprofessional staff I have ever seen. The receptionist/office manager is completely rude. She continuously rearranged my appointment, never called to tell me, & then charged my credit card for a no show fee. They never call to remind you about your appointments. Will over charge you & blame it on your insurance.
1.0 Rating
November 26th, 2015
Not the doc for me
5.0 Rating
March 12th, 2015
Caring Urologist
Dr. Gerber is treating both myself and my wife. We have been to other Urologists and found him to be the best. I have read some of the other reviews and can only think these people writing bad reviews are nuts and probably go around writing bad reviews on everybody. Dr. Gerber is almost always on time. Sometimes he spends a lot of time with us ( if it is needed) and other times its a quick visit. He has always been Honest and straight forward even if it was news we didn't want to hear. As far as him ordering tests not needed or just doing surgeries, that's totally untrue. In fact another Urologists had recommended an invasive procedure with side effects and Dr. Gerber treated it another way and I am doing great and owe my life and quality of life to him.