Rate Now
Share Your Experience
Have you seen Dr. Brian Jumper?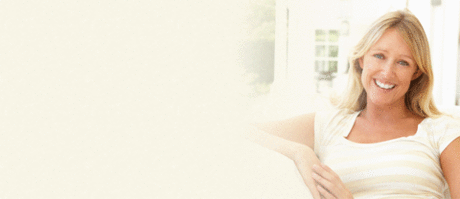 Hysterectomy
Learn about why this procedure is performed, who gets it done, and the different types of surgeries available.
24 Ratings with 7 Comments
1.0 Rating
May 20th, 2017
HORRIFIC
If I could give 0 stars, I would. After multiple appointments (and a chart right in front of him) he got my child's name and my name wrong. Every single time. This does not give a patient much confidence in a doctor. Then he was adamant about performing this new technique on my child. We had never heard of it and he had only one 10 others and was trying to build his resume by doing more of these. We had a bad taste from him pressuring us so hard so we went to Boston. Turns out the procedure he wanted to do is strongly discouraged by the Board of Pediatric Urologists.
5.0 Rating
March 27th, 2017
Great Communicator
(Dr Jumper acted as a proxy for a procedure conducted on my mother whileDr. Matthew Hayn was delayed with another on-going prodedure in OR). Excellent beside manner, great personality, no doubt about professional ability and knowledge, exactly what I suspected and expected from Dr. Matthew Hayn's team would portray. Outstanding A-Z care at this practice the entire staff from receptionist to the nurses to the doctors I have had communication with.
5.0 Rating
October 26th, 2015
1.0 Rating
October 15th, 2015
RUN AWAY
I agree with the other poster-- first he completely misdiagnosed my child, performed a major, major surgery that was supposed to be 99% effective, and then that surgery failed. In the mean time, my child continued to get kidney infection after kidney infection until her kidney was so damaged that she had to get it removed. She never would have lost that organ had it not been for this horrible doctor. We, too, had to go to Boston Children's Hospital for the rest of her treatment. She STILL has complications because of the mistakes made by Jumper. Considering a malpractice suit. He is that incompetent! If you get referred to him, run away as fast as you can. Go directly to Boston Children's. Their pediatric Urology Dept. is ranked best in the world.
1.0 Rating
May 14th, 2013
Terrible terrible experience
Botched my child's surgery. Had to go to Boston Children's to have his handiwork fixed. Three surgeries later and there are still problems from Jumper's mistake.
5.0 Rating
December 29th, 2010
The best
Dr. Jumper is an outstanding surgeon in all aspects, professional, accurate, courteous and caring. He takes all the time you need for questions and answers. I would not hesitate for a moment to recommend him and will refer my friends and family to him should the need arise for his services. Thank you so much Dr.
5.0 Rating
August 8th, 2009
Above and Beyond
5.0 Rating
June 15th, 2017
5.0 Rating
June 15th, 2017
5.0 Rating
November 9th, 2016
5.0 Rating
June 2nd, 2016
5.0 Rating
April 26th, 2016