Rate Now
Share Your Experience
Have you seen Dr. Brian Katz?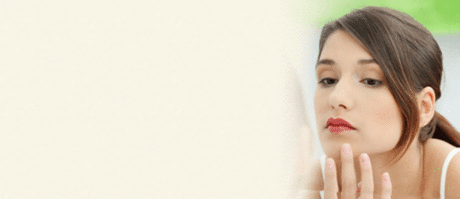 Acne
Get the important facts about acne, including the different types and what causes it.
Quality Rating
Highly Satisfied
30 Ratings with 11 Comments
5.0 Rating
August 24th, 2016
Great Experience
5.0 Rating
November 14th, 2015
I recomend them 100 %
1.0 Rating
November 12th, 2015
Unprofessional
Dr Katz and his staff exhibited a pronounced lack of professionalism and reasonable courtesy. After travling to Dr. Katz's office for nearly an hour, and calling that office several times to explain a long traffic delay due to an accident, and asking for an additional 15 minutes to arrive, and calling again to let them know I was 5 minutes away , I was told that I would not be seen, and to reschedule another appointment, which I refused to do. Since I was so close at that time, I went to the Dr's office and found only one patient in the waiting area. The decision not to see me for my appointment , I believe to be completely unprofessional and in this case , without accommodation . I would strongly recommend any patient seeking medical attention from Dr. Katz to go elsewhere . You may, as the very least be certain to see the doctor in question.
1.0 Rating
December 6th, 2013
Dirty
It's horrible!!!! I have never seen so dirty doctor's room . Dirty splash on the walls, cabinets, tv. Dust on lamp and shelves . Dirty around trash basket. Even in the sink look like some one burp there. !!!i When we ask why it's so dirty thay tell that cleaning company is new, and some stain just don't go away. I checked with napkins. It's just dirty like no one cleane there more than a month. I just run away from there!
1.0 Rating
August 16th, 2012
I visited Dr. Katz twice with two different concerns. As a first-time patient I got to see the doctor for two total minutes, was diagnosed and sent off with a prescription in hand. The second time around I was granted one and a half minutes. The resulting diagnosis looked dubious and later proved incorrect. I was prescribed over $800 worth of medications to treat the condition I did not have. The doctor failed to even inquire how I felt after the first visit and consecutive treatment and the two visits were just three weeks apart.
5.0 Rating
May 21st, 2012
Patient and Nurse
3.7 Rating
October 18th, 2011
TERRIBLE OFFICE STAFF
I have been a patient of Dr. Katz before, my first appointment with him was average. However, today, I just tried making an appointment with Dr. Katz but his office staff were truly aweful!! They were rude and had me on hold for 5 minutes, I kept repeating myself and then finally the receptionist found my information and then ... put me on hold AGAIN, only to pick up the call ask for my insurance information and then.... put me on hold again!! Then... after about a 3 minute wait.. antoer receptionist picks up my call and asks for my name!!!!!!! ????? When I said that I was on hold alread and had given all my information already.... she was very abrupt and siad.. they were busy so she was now taking my call. Completly unbelivaible!!!!! I would rather make an appointment else where, where I am not treated like a joke! Try to learn a little customer care.
5.0 Rating
October 23rd, 2010
Dr Katz is a caring thorough dermatologist
The office is awesome right on the bay so looking at the ocean calms one down. The online appointment form made it easy to book and someone got back to me within an hour of my booking on the website. The doc is young but not a kid and seemed to know the latest diagnostic methods for detecting skincancer. They had very new looking equipment and the place was spotless. Dr. Katz took his time with me and examined every inch of me with his eyes and tools and took biopsies of the suspiscious spot right then and there.Fortunately no cancer just some of what they call pre cancer AK which they removed pretty easily on my next visit with this weird blue light and salve. They gave me the link to a video of the process actually being done at their office so it was not scary when I went back for that. A little uncomfortable but it worked great and the dry scaly skin is gone. You bet I wear sunscreen now after Dr. Katz and his staff educated me and though the doc and his people are nice, I don't want to have to see a dermatologist anytime soon again!
5.0 Rating
October 5th, 2010
Skin Cancer at 36???
Dr. Katz is one of the nicest people I have ever encountered. I originally went to his office to have a skin tag removed near my eye. I had a full body check upon my first appointment and there was a mole he didnt like the looks of. He took a biopsy then and there and it came back as skin cancer!!! I freaked out- but Dr. Katz is so reassuring and really explained everything so clearly. I was back in his office in no time and we took care of everything. His staff is also really nice. He is warm, caring and you can tell he loves what he does. He just seems happy to help people. I definately HIGHLY RECOMMEND Dr. Katz.
5.0 Rating
July 29th, 2010
Finally a doc who takes time with his patients!
5.0 Rating
January 17th, 2017