Rate Now
Share Your Experience
Have you seen Dr. Brian Kelly?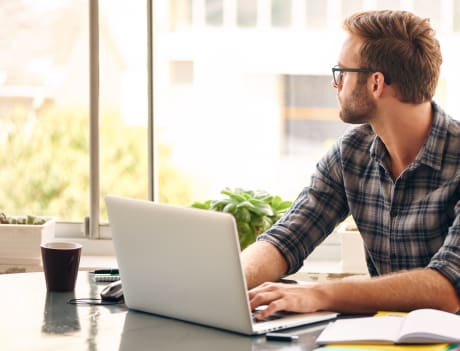 Adult ADHD
Get the facts about attention deficit hyperactivity disorder (ADHD) in adults, including the different types and symptoms of each.
25 Ratings with 15 Comments
4.0 Rating
November 9th, 2016
Positive Experience
I had read some negative reviews of other patients prior to my first visit and given my past bad experiences with other Neurologists, considering cancelling but I an so glad I did not. Dr Kelly took his time and listened to what I had to say to get to the root of my migraines and come up with a plan of treatment that didn't have me hiding in my room when an episode hid. He worked with me to find the right meds and gave me my life back. Follow up visits have been easy to schedule and wait times reasonable. My only complaint is the wait on the phone if you have to call.
1.0 Rating
October 27th, 2016
Highly unprofessional and totally incompetent to my needs!
I went to this ignorant "doctor" for the first time and I ended up leaving the room due to his uncalled-for insolence. I wish I left sooner since he already disturbed me by asking me non-health related, personal questions in a mocking manner when it wasn't any of his business. From whatever kind of nonsense he assumed about me without even knowing me at all, he felt the need to emphasize his questions more towards psychiatry even after telling him that I wasn't interested in drugs, especially of such kind. Later, after explaining my back pain and nerve related issue, he had the imbecilic nerve to tell me that my problem wasn't physical but psychiatric when I was indeed suffering from physical pain! I already mentioned that mental stress did cause me migraines but I also had the bodily problems that occurred at any time. He needs psychiatric help himself just for giving me this bad experience.
1.0 Rating
May 1st, 2015
Don't go
1.0 Rating
November 17th, 2013
Don't waste your time using him. Office staff is incompetent and rude.
5.0 Rating
September 5th, 2013
Very pleasant experience
I really appreciated my time with Dr. Kelly. I moved back to the area with a myriad of health issues. Dr. Kelly took the time to try out different meds, suggested injections for pain- never any problem at all. It seems some patients are hypercritical or entirely too self absorbed- I realize Dr's can be too, but that was not my experience at all with Dr. Kelly. It's nice to know Dr's are human beings too, so what I found as down to earth, someone else found fault with, reminding me- we don't see things the way THEY are, we see them as WE are. That being said, I trust the issue was the patients, not the doctors.
1.0 Rating
May 13th, 2013
Beware
Brian has poor bedside mannerism. When you arrive to your scheduled appoints on time, he would rather talk to his colleagues about golf or other events and taking his sweet time getting you in for your scheduled visit. His office staff has openly talked down about his abilities and cannot believe themselves how he treats his clientele. I have sat in waiting rooms for over an hour, as noted above because he is not focused on clientele service. When I was placed on new medication such as Topamax, I was experiencing significant side effects such as hand trembling, loss of muscle control, falling, vision failure, etc. I personally called his office many times throughout the business day and all we got was reassurance from his office staff he would call us back ASAP. This never once happened. After a week of this ongoing event, my husband had to call and threaten his staff that if Dr. Kelly did not personally that we were calling the medical board licensing to turn him in. He has a history of placing clients on medications and fails to follow-up with them on a regular basis. Where there is an emergency such as I was going through; he was non-compliant with his medical responsibilities. If you see or are referred to Dr. Kelly, you are taking your life in your own hands, as I ended up in the hospital because of his negligence. My dog's vets and the people who wash my car or mow my lawn provide better care and service, than this board certified neurologist. As noted above this is the truth and I would not trust him and you are taking your life in your own hands. Additionally, I have a friend who is a registered nurse and every patient she has cared for have reported the same exact complaints about this treating source.
2.3 Rating
May 6th, 2013
Staff and Dr
5.0 Rating
January 30th, 2013
Great Experience
First of all, the staff was extremely helpful, efficient and professional. They were able to help me with an appointment and gave me clear instructions on getting to the office and paperwork. Dr. Kelly spent a lot of time with me and ordered a couple tests to confirm my diagnosis. He was extremely thorough and I genuinely felt that he cared about me and my treatment. When I checked out, the receptionist was friendly and assisted me in scheduling another appointment. They have 3 locations which is really convenient and Dr. K is associated with 3 major hospitals in the area. I wholeheartedly recommend this practice!
2.3 Rating
February 21st, 2012
the receptionists leave a lot to be desired
5.0 Rating
August 2nd, 2011
5.0 Rating
July 29th, 2011
5.0 Rating
July 29th, 2011
a pleasure