Rate Now
Share Your Experience
Have you seen Dr. Brian Lahey?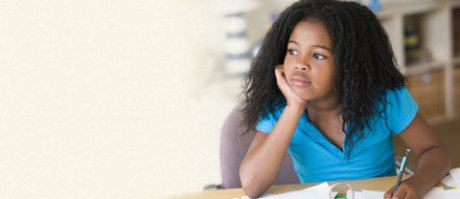 ADHD
Attention Deficit Hyperactivity Disorder (ADHD), including the different types and who gets them.
Quality Rating
Highly Satisfied
37 Ratings with 12 Comments
4.0 Rating
October 28th, 2016
1.0 Rating
July 6th, 2016
Parent of patient
Dr Lahey is treating my son for ADHD, depression and anxiety. We have been trying to contact him for a week with no response. My son's meds will run out in 2days and we are needing an appointment and prescriptions. The receptionist is helping us contact him but she isn't having any luck either. I don't understand why he isn't responding and feel he is being negligent to this patient. He only communicates through text messaging. We will be looking for a new doctor.
5.0 Rating
May 12th, 2016
Social Worker. LSCSW
I worked with Dr. Lahey in a school based setting 5 years ago and I highly recommend him. He is brilliant with medication and tries to put children on the lowest therapeutic amount. It may take a couple months to get the amount right. While some above have experienced him as rude, it is not really who he is. He is passionate about helping but nay not always come across like a therapist. He would ask me to occasionally attend a session if I was seeing the family for therapy. He really wants what is best for his patients. I have known him to go the extra mile with patients. He may not be the right fit for everyone, but has so much to offer.
5.0 Rating
May 8th, 2016
Wonderful, caring Doctor
My son suffered a traumatic brain injury and stroke. When we went to Dr. Lahey he was on 5 different medications and was having multiple side effects from each of them. Dr. Lahey worked with us to get him off of all of them and took the time to find out what he really needed. My son is 6 months into recovery from his injury and is doing so much better. I believe a large part of that is because of Dr. Lahey's dedication to help him get on the correct med. Previous doctors treated the symptoms by throwing meds at us, but Dr. Lahey looked at the big picture treated him with one medication. He really talked to me and my son and listened to what we had to say. Dr. Lahey explained things to me and answered my questions. I would recommend him to anyone who was looking for a child psychiatrist who is invested in their patients.
5.0 Rating
April 18th, 2016
Very Understanding
1.0 Rating
April 16th, 2016
Absolute Nightmare
This man loves to hear himself talk. You walk into his office and it's wall to wall degrees and accomplishments. "Look what I can do. I'm smart" and that's the attitude he has the entire appointment. (Mine was an hour and a half.) He is condescending, he zeroes in on the one thing that bothers you or may get to you the most and then hacks at you about it so he can "make you realize" and "set you straight." I see a therapist pretty regularly, this was an appointment to diagnose a need for medication, my therapist can dictate my coping abilities. (Which if he had read my referral letter he would have realized were excellent.) Not once we did we actually discuss medications and what they would do to me, how they would affect me. Not once did we go into the real symptoms of my mental illness. Instead it was a long session of him talking AT me about who I was (first appointment) and all this. He asks if I've ever taken a certain medication and then writes the script and proceeds to send me on my way. No details. And as he goes to shut his door "you really are incredible. You're just holding yourself back." Nightmare.
5.0 Rating
April 14th, 2016
Exceptional psychician and person
I refer Dr. Brian Lahey to any of my friends who are experiencing any kinds of struggles .. He completely allowed me to identify the problem I was having with my sense of self and the transition that I was subconsciously pursuing, although part of my subconscious was protesting. Which explains why I though I was losing my mind. I will warn you that he won't strike you as the ordinary, run of the mill business man, because his mannerisms are the furthest thing from it. But he brings you into his office, you all sit down, he picks apart your mind and tells you what's happening to it. Best experience of my life with any psychiatrist by far .. He knows what to look for and he knows how to find it and once he finds it, he'll help you view your mind and your life for what it is.
1.0 Rating
March 14th, 2016
Arrogant Quack
I will not refer him as a doctor because I do not think he deserves the title. Just as the 1st person wrote, he is condescending, rude, accusatory, and arrogant. I have never met such a rude person. Instead of helping my daughter, he set her back months of therapy. DO NOT GO TO THIS QUACK! (I couldnt add this post without adding a star, if I could minus I would.)
1.0 Rating
November 4th, 2015
5.0 Rating
September 3rd, 2013
Lahey
1.0 Rating
June 18th, 2013
Former patient
1.0 Rating
June 7th, 2013
mother of patient
Nearby Doctors

Dr. Brian Lahey is similar to the following 0 Doctors near Albany, MO.