Rate Now
Share Your Experience
Have you seen Dr. Brian Stewart?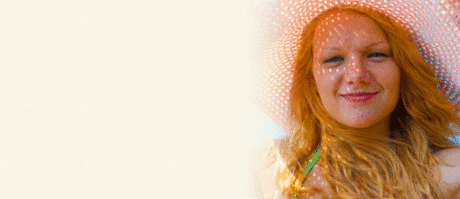 Skin Cancer
Get the facts about skin cancer, including the different types and symptoms.
18 Ratings with 7 Comments
4.0 Rating
December 9th, 2015
4.0 Rating
November 7th, 2015
Thank god
I have seen Dr.Stewart for 2 years now he has been treating my acne and a reoccurring skin virus I have had problems with the wait in the waiting room is a little timely but Dr.Stewart is very helpful and kind, his father who works in the same office as himself treated my first out break with the virus I have and I must say they are both quite kind and caring I would definitely recommend Dr.Stewart to anyone who needs an exeptional dermatologist.
1.0 Rating
July 8th, 2015
1.0 Rating
May 2nd, 2015
What an arrogant narcissist
I visited this doctor for a specific problem. Not only did he not listen to a thing I said, he diagnosed me with a condition that I don't have (two other dermatologists could not confirm his diagnosis). What he "thought" was his diagnosis, was actually a result of the problem I came to him for, but two completely different conditions. I have a strong background in biology and medicine, and he was highly upset when I disagreed with him. He then proceeded to make treatment options palatable to me that I would have to pay for myself (that he so conveniently offers). After I declined, he then added another examination to the problem I came in for. Arrogant and lacking compassion.
1.0 Rating
January 3rd, 2014
I had an extremely negative experience with Dr. Stewart. I spent over an hour in the waiting room, 15 minutes with his nurse, and maybe 2 minutes with him. He was extremely rude, did not even greet me, and on several occasions prescribed medication without even touching me. When I had negative side effects from the medication, it was very difficult to contact him to get help. I was seeing him for acne, and my last visit was certainly my worst. Without even explaining what he was doing, he took a sharp metal instrument and started scraping the skin on my forehead to pop the pimples until I was bleeding. When I started crying, he didn't seem to understand what was wrong, and left in a huff to have his nurse take care of me. Please do not see this doctor- he does not have the time to spend with you and will not treat you with respect.
1.0 Rating
May 29th, 2013
disappointed
Overall disappointment with service and attitude of practice.......Took my 9 year old for multiple treatments for a common wart....After 3rd visit which wart condition was worse than first visit I explained to Dr that i could not afford continued $150 cryogenic surgery (expensive term for liquid Ni treatment) he did not know what to tell me....He came back to room and offered a cash offer of $65 per treatment.......There is something terribly wrong with our health care when BCBS approves $150 treatment and the Dr will accept $65 if a cash patient. I proceeded to leave upset with my daughter and stopped at medical supply store got a thermos of liquid Ni for $2 and treated her myself ....Two treatments later she was cured ......Its all about money with this practice not about the patient....Steer clear and ask lots of questions with your Dr.
5.0 Rating
January 27th, 2013
Skin Cancer screening
2.0 Rating
June 7th, 2017
5.0 Rating
May 12th, 2017
5.0 Rating
March 3rd, 2017
1.0 Rating
May 31st, 2016