Rate Now
Share Your Experience
Have you seen Dr. Brian Nussenbaum?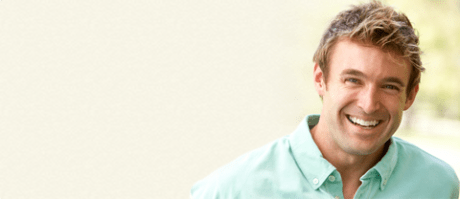 Seasonal Allergies
Get the facts about seasonal allergies, including the different types, symptoms, and doctors who treat it.
Quality Rating
Highly Satisfied
26 Ratings with 21 Comments
5.0 Rating
September 7th, 2016
Patient
5.0 Rating
April 21st, 2016
World Class Physician
Dr. Nussenbaum is simply the best surgeon I have ever encountered. It's impossible to praise someone too much who has literally saved your life. I went to Dr. Nussenbaum after three surgeries with another physician who was unsuccessful in removing all the cancer from my neck. Dr. Nussenbaum was successful in doing this the first time, which required the highest level of surgical skill. There are no words to praise Dr. Nussenbaum enough!
5.0 Rating
March 9th, 2016
Dr. Nussenbaum is the most conscientious doctor I have known He and his staff will take all the time needed with the patients and their families to answer questions or address concerns on some of the most live threatening decisions. I was impressed that he stays in the loop with other doctors at the center.
5.0 Rating
January 8th, 2016
Awesome Doctor
Dr Nussenbaum was very informative and thorough prior to my surgery in informing us of our options and we opted for the surgery. His bedside manner is awesome and he made my husband and myself feel at ease after the surgery and spent extra time with us in the hospital. The follow up was great and I'm now on an every three month re checks and glad he is keeping an eye on me and the area where I had my surgery. During the office appointment he makes sure all of our questions are answered and does not rush your through our appointment time.
1.0 Rating
January 4th, 2016
My surgical experience was horrible became disabled after dr nussenbaum operated on me and had to have 4 more surgies since his.lost job and filled disability.I know drs are not God but when they make mistakes it be nice if they could admit it and own up to it.in pain clinic now and in a lot more pain now than ever.my life and work career is ruined.Wish everyday of my life I would have never went to st Louis to see you.it's hard to forget when ur in pain everyday and have severe depression cause of it and see a psychologist.thanks for no compassion whatsoever.thanks for backing up ur work.took a while to write that so with that said I just want to forget about that God awful surgery that ruined my life.
5.0 Rating
October 18th, 2015
best dr.
5.0 Rating
October 8th, 2015
Thyroid cancer treatment
Dr. Nussenbaum was easy to talk to and he explained everything very well to my husband and I - even drawing pictures to explain the procedure. He took as much time as we needed to ask questions and even called several times before surgery to discuss what we needed to know and to answer any questions we had. We never felt rushed. The surgery went very well, and he again took time when talking to my family to draw pictures to explain what happened during the surgery. He followed up on issues during surgery not related to my thyroid cancer, to ensure that there were no other issues we needed to worry about. Even my other doctors (endocrinologist and radiation oncologist) were impressed with my surgery and outcome.
5.0 Rating
September 18th, 2015
Outstanding physician.
5.0 Rating
March 21st, 2015
Absolutely worst surgeon i ever saw and i had 10.after his operation had to have 3 more going into 4th.iam also in pain clinic and disabled after seeing him.wish i could post a picture to show what he did to me.
Doctor's Response
I am very sad to hear through your on-line post that you are still having problems. As described in a previous reply to a different post, I would be glad to discuss this with you further. Please contact me at 314-747-2032 if you would like to speak with me. Brian N.
SHOW
5.0 Rating
March 14th, 2015
Dr. Nussenbaum Superstar
5.0 Rating
October 13th, 2014
Great Bedside Manner
Dr. Nussenbaum was always there when I had questions. In a scary time he would take time out of his Sunday evening to call and ask if we had any questions. Always been friendly and upfront. He is the best Doctor I have seen in a long time. Thank you for your Kindness and really caring about your patients.