Rate Now
Share Your Experience
Have you seen Dr. Brian Procter?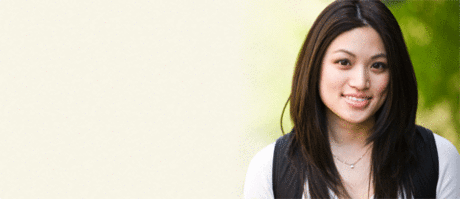 Birth Control
Get the facts about birth control so you can decide which type is right for you.
57 Ratings with 26 Comments
5.0 Rating
August 9th, 2017
Great Care
5.0 Rating
August 18th, 2016
AWESOME PHYSICIAN
I've been a patient for 15 years. Dr. Proctor saves lives. His knowledge of lab reports is astounding. He notices things other doctors blow off. His diagnosis is always spot on perfect, and he treats you immediately with the most effective medicine available. Don't hesitate to seek his treatment. He is AMAZING.
5.0 Rating
July 27th, 2016
5.0 Rating
July 25th, 2016
Excellent service and bedside manner!
I saw PA Courtney Hason today. If there were 6 stars available, she would get that rating. She was very personable, professional, kind and patient. Her knowledge in medicine is exceptional. Her bed side manner is frankly the best I've ever seen and experienced. The whole medical staff there is super pleasant, happy and fast. Overall, this was a wonderful experience.
5.0 Rating
July 10th, 2016
The best doctor for years
I've seen Dr Proctor for 6 years. I do my yearly exams as well as normal flu and other issues. He has always fit me in the same day if I was having an issue like a gout attack. His diagnosis and treatment have been better than anyone I've seen in 20 years. Twice I had issues that required a specialist like an orthopedic surgeon. His referrals were just as good. I read people's reviews about wait times. I've waited at every doctor, dentist, eye doc even the vet. I will gladly wait for quality care. He talks to me like a friend and not a number. No complaints.
5.0 Rating
March 23rd, 2016
Top Notch Care
We have been patients of Dr. Procter since 2005. I have always found him to be very helpful, compassionate and knowledgeable. His staff is amazing. The phlebotomist is top-notch and always gets a vein on the first stick which is difficult to do with me. The PAs, nurses, office manager and receptionists are friendly and helpful. It is easy to get an appointment if you can see a PA which is what I do the majority of the time. If I have a difficult problem I request Dr. Procter for an appointment and he never disappoints. The wait is longer than if I am seeing a PA but I know it's because he is giving the patients before me the same undivided attention that he will give me when it is my turn. We recently lost our insurance plan that allowed us to see Dr. Procter. I am very disappointed in my new doctor but could not make a change to another doctor until the following month--and then it would just be like a box of chocolates--who knows that you are going to get? I made an appointment with Dr. Procter expecting to make a large cash payment as I had a difficult matter that I needed help with. He went above and beyond to help me and made it possible for us to see him whenever we need without insurance but at a greatly reduced cost.
5.0 Rating
February 18th, 2016
Great doc.
Dr. Procter is very blunt and honest. I like that. He does not hem haw about anything. I always get straightforward answers and diagnosis from him. I have a lot of health problems and with his guidance I am doing really well. He's the best doctor I have had in my adult life. When I first met him, he seemed brusque. This did not sway me. I'm used to brusque and blunt. I mostly like the fact that he has helped me in so many ways and I will never be able to thank him enough.
5.0 Rating
January 8th, 2016
No nonsence medicine!!!
Dr. Procter and his staff have always accommodated me and my family to the best of their ability. He is straight to the point, without a lot of unneeded information. He takes into consideration the cost of meds when prescribing. If the med is not covered or the cost is too high he always provides samples when available. I am a little panicky right this second, it looks like he may not be in my network. Oh well I guess I will be cash pay, I refuse to go to a different MD.
1.0 Rating
September 18th, 2015
Hang'Obama?!and lesbian sexist remarks for 4years. Over it
Proctor told me they should 'hang' Obama! This was right after he was elected;that is how long I have been a patient at this crock of a place. Upset every interaction I have had the last two years. Front desk is awful and condescending. Doc and P.A. Makes sexist remarks and asumptions. Ive just had enough. My health AND wellbeing is important to me unfortunatley not them.
5.0 Rating
May 27th, 2015
2.0 Rating
February 22nd, 2015