Rate Now
Share Your Experience
Have you seen Dr. Brian Shaffer?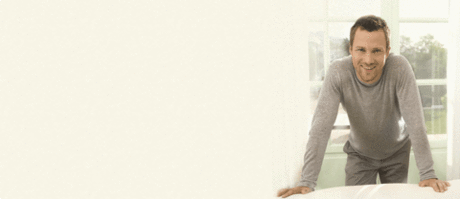 Erectile Dysfunction
Get the facts about erectile dysfunction (ED), including the conditions and medications that can cause it.
Quality Rating
Highly Satisfied
19 Ratings with 7 Comments
5.0 Rating
December 2nd, 2014
Workers' Compensation Insurance Specialist
5.0 Rating
August 29th, 2014
5.0 Rating
October 22nd, 2011
Good choice
2.3 Rating
December 20th, 2010
Patient care lacking
I have been a patient of Dr. Shaffer's for a few years. I was treated with a drug therapy that did not work for me and when I asked to try something else I was told there were no other options. I found by my own research a therapy that was said to work when HTCZ failed. I asked him if I could try it, he said NO via his MA. My general physician prescribed the new medication for me to try and guess what, it worked. It is still working well too with no side effects. Recently I had some test results that required a CT Urogram to investigate a possible blockage in my kidney/ureter. I was told by my nephrologist to consult my urologist for the CT. I called Dr. Shaffer's office and told the nurse what the nephrologist requested. A week later I had no return phone call, so I called again. Finally they scheduled the CT yet another week later. I had it done on a Friday; called the following Monday and was told they had the results but I would have to wait for a return call from Dr. Shaffer on Tuesday. It has been over a week since then and I still haven't heard from the office or the doctor. It is clear the staff nor the doctor cares at all about their patients. I am DONE with both.
1.0 Rating
April 2nd, 2010
Unneccessary Surgery
My mother discovered she had a kidney stone that had been there for quite some time. She had been told by one doctor that the left kidney would not regain functionality. She wanted another opinion. Dr. Shaffer was optimistic and recommended removing the stone immediately to give the kidney a chance to come back. The ureter was scarred, and prevented removal of the stone from below. My mother was awakened and asked if she wanted to go to Radiology, where they would try to reach the stone from above. Due to the anesthesia she has no recollection of this conversation. The stone was also not reachable from above, and the doctor made the decision to drain the kidney with a nephrostomy tube. The kidney did not regain functionality, and now the only option is to remove the kidney. This procedure can cost anywhere from $35 - $70 thousand dollars.It was never explained to my mother that once the kidney had been penetrated, it was a point of no return. At the very 1st appointment, if Dr. Shaffer had said that the likelihood of the kidney regaining functionality was extremely low, OR if he had not asked her to make a major medical decision while under anesthesia, she would not be in this situation now. My mother was upset by the outcome, and Dr. Shaffer was very difficult to talk to. He was impatient and angry, and expressed no compassion or regret. So Dr. Shaffer is in no way affected by any of this, and my mother now has to face a life changing surgery (financially), and the possibility of surgery overseas.
5.0 Rating
January 30th, 2010
Dr. Brian Shaffer
I was referred to Dr. Shaffer for a vasectomy. Even though it took a little while to get an appointment I am glad I was patient. My initial consult with him was informative, professional, and thorough. He is a very personable and quite entertaining while giving ALL the information you need. The office staff appears to be top notch in handling the constant chaos of a busy medical practice. The surgery went as planned with NONE of the potential complications that were discussed. I have heard some not so pleasant stories from friends and acquaintances and I feel very lucky to have run across Dr. Shaffer who is obviously at the top of his game.
5.0 Rating
March 3rd, 2009
Surgery Patient Experience
5.0 Rating
June 13th, 2017
5.0 Rating
December 15th, 2016
5.0 Rating
July 28th, 2016
5.0 Rating
September 5th, 2015