Rate Now
Share Your Experience
Have you seen Dr. Brian Shay?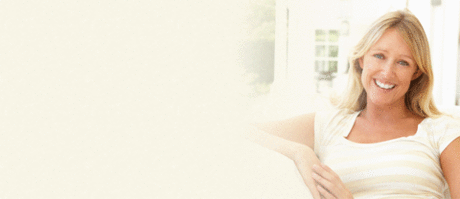 Hysterectomy
Learn about why this procedure is performed, who gets it done, and the different types of surgeries available.
Quality Rating
Highly Satisfied
42 Ratings with 14 Comments
5.0 Rating
August 15th, 2017
A Blessing In My Life
I was referred to Dr. Shay by my family physician, for what turned out to be a large cist on a kidney. After referring me to others, to drain the cist of over two liters of fluid on two occasions; Dr. Shay successfully removed the cist, while saving my kidney. This fine surgeon did everything possible to avoid operating, to minimize the intrusion. In my opinion, he upholds the highest standards of the medical profession - both in compassion and competence. He was/is a blessing in my life!
5.0 Rating
August 12th, 2016
Mr. And Mrs.
5.0 Rating
March 7th, 2016
5.0 Rating
October 20th, 2015
5.0 Rating
January 6th, 2015
Vasectomy
5.0 Rating
June 24th, 2013
Would definitely recommend!
5.0 Rating
June 18th, 2012
Dr. Shea
While his bedside manner in the office leaves something to be desired, when my husband actually had the testing done, Dr. Shea was great. He explained what he saw plus he sent my husband out with some much needed positive infornation. I will take that over any abruptness shown while in the clinic any time.
1.0 Rating
February 29th, 2012
Poor Policy
Very unsatisfied with Urology Grp policy of "leave v/m & we call you back". I played phone tag with them for a week till I gave up out of frustration.I do not feel a patient should have to leave voicemails everytime they call. Impression is they are too busy for me or have to high a pt load to give the attention I believe I need. They may be the best avail in this area, but not best for me if this is the way they deal with pts. Sorry Dr Shay that this is your associates policy. Heard you were really good, but not worth the hassle for an appt. Going to another grp/physician. Would rather pay out of network cost than be treated like a number.
5.0 Rating
November 2nd, 2011
Jan
Dr. Shay is an excellent physician. He has fixed my urinary incontinence!
2.3 Rating
October 6th, 2011
1.0 Rating
September 6th, 2011
Condescending and the Bedside Manner of barbwire
During my first meeting with Dr. Shay, he entered the room with the look of someone who had just smelled something extraordinarily disgusting. I soon discovered this was his standard persona.I had intense pain in my perineural area and I had classic symptoms of pudendal neuralgia. Any doctor dealing with urology should have been able to identify this illness. It took numerous trips to other doctors get the correct diagnosis. Shay was no help in finding those other doctors. I cannot recommend him.
5.0 Rating
March 15th, 2011
Jim