Rate Now
Share Your Experience
Have you seen Dr. Brian Subach?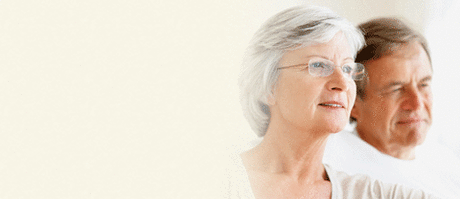 Alzheimer's Disease
Get the facts about Alzheimer's Disease, including the symptoms and stages.
Quality Rating
Highly Satisfied
44 Ratings with 22 Comments
5.0 Rating
April 25th, 2016
5.0 Rating
April 22nd, 2016
Excellent Choice for your Spine Doc
I went to Dr. S. On the recommendation of a friend who had spinal surgery from him and was extremely pleased. Dr. S. Spent a lot of time with me, never rushed me and most importantly DID NOT push surgery. Of course he discussed it as an option but never pushed me and was very helpful in discussing all available options. I decided on PT and will definitely return to him if needed. He is extremely knowledgeable and has an excellent bedside manner. The office is very nice and I have never waited more than 10 min to be called from the waiting room. A note to the ladies, Dr. S. Is very easy on the eyes. :)
3.0 Rating
June 3rd, 2015
Had to wait to write this review.
I am writing this 3 yrs after all of my surgeries are complete. 2 by Dr. Subach and 2 by another surgeon. I was in a horrible car accident and misdiagnosed for several months by my hospital and Dr. After 4 months I met the nicest group of people led by Dr. Subach and had my first fusion. No fault of his, I was going a lot of other medical issues from the accident and my fusion didn't take, which required a second fusion. This fusion was healing, but pain was uncontrolled, 7 months later during a neurological episode I was going through in the office, I was discharged from their practice. 1 year later I had another fusion (same area) for instability. And since 1 more. 2010 I felt I was in the hands That we're going to heal me. Today I continue on chronic pain medication and disability. Not to speak of the fact that who could ever afford 4 surgeries with them when they don't "take" insurance.
3.7 Rating
November 9th, 2014
One successful procedure, one not
5.0 Rating
November 23rd, 2013
great experience
I just read some of the reviews listed and disagreed enough to give my own view. i am not generally one who fills out surveys and responds to questions, but I need to in this case. I could not be happier with Dr Subach. I had seen other surgeons in the past, who recommended this procedure or that surgery, but he is the first one that actually listened to me. we decided together, that maybe surgery could wait. Try a little medicine and therapy, and try to hold off on the cutting. Glad I went, glad he listened, and glad I stuck with him. Thanks Doc!
5.0 Rating
August 31st, 2013
The best ever
I had two prior opinion from supposedly good surgeons who couldn't find anything wrong. After meeting with Dr Subach he diagnosed the problem and explained my options for fixing it. I am now a year out from surgery where the doctor put in an artificial disc and took away all my arm pain. I don't know what I would have done without Dr Subach and his staff. Thanks so much!
5.0 Rating
June 29th, 2012
Top neurosurgeon in the U S
My husband has had neck and spine problems for the past 20 years. He has had surgeries, as needed, by dr Subach. Every surgery has been a success even though it has been a long recovery process because of other issues. He just had surgery a few weeks ago (c7-t1) and I will have to say he noticed a difference in pain and use of arms/hands immediately. We are very optimistic that he will regain full use of arms, hands and fingers. Dr. Subach's brilliance, vast experience and capacity for understanding complex issues are the reasons we both are his patients. Highly recommend Dr Subach.
5.0 Rating
May 22nd, 2012
Impressive office and doctor
This is an impressive and efficient operation. I was searching for a neuro surgeon and came to VSI as my 5th consult. Not only was the office incredibly efficient and caring, but Dr. Subach allowed me to try alternatives to surgery prior to scheduling my surgery. In the end, I felt ready to proceed and was giving lots of good information based on a careful and full examination with more diagnostics than any of the other doctors required. I feel in very good hands.
5.0 Rating
May 16th, 2012
Best of the best
I have had many visits to the VSI. and Dr Subach. I think he is awesome as well as the staff, medical Assistants and PAs they have answered every question I could have asked. I think for the person that says neg things about Dr Subach. Most likely did Not follow post surgery instruction , which is critical to the healing process then want to blame the surgeon. I had been to several neuro surgeons in the past six yrs and Never have had the quality of care as VSI
5.0 Rating
January 4th, 2012
Great doctor
5.0 Rating
July 21st, 2011
Nice job Doc
5.0 Rating
January 11th, 2011
Brilliant surgeon!!
My husband and I both go to Dr. Subach and I cannot say enough wonderful things about him. I have ongoing back issues and my husband has had two spine/neck and carpal tunnel surgeries. His office is run like a well oiled machine. Dr. Subach spends as much time as needed to explain everything you could possible want/need to know. We were extremely lucky to have found Dr. Subach. We did alot of research to find Dr. Subach and have continued to see him for the past 7-8 years. No matter where we live, we will always travel back to Reston to see Dr. Subach. He is simply the best!!!!
Nearby Doctors

Dr. Brian Subach is similar to the following 3 Doctors near Reston, VA.