Rate Now
Share Your Experience
Have you seen Dr. Brian Sygiel?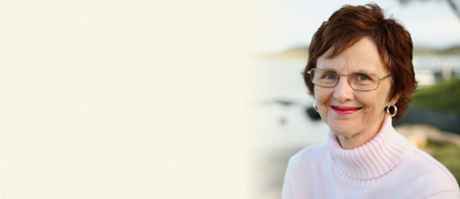 Diabetic Macular Edema
Get the facts about diabetic macular edema, including the different types and the doctors and specialists who treat it.
17 Ratings with 6 Comments
5.0 Rating
June 30th, 2017
Great care, amazing doctor!
His level of care and concern for me and my problems is the best I have ever seen from any doctor! His office was able to accommodate my emergency on the same day I called. I'd say if you want an actual friendly doctor who isn't in a rush to see another patient and actually treat you like a person, then go see Dr. Sygiel.
1.0 Rating
September 17th, 2015
There were three things that I did not particularly like about the service provided in this office. His assistant/technician, Gigi (I believe that was her name) is not at all personable and in fact, argued with me regarding what I was describing were my eye issues I was experiencing at that time. Second, she was the one who also went through the different lenses and wrote out the prescription for my eyeglasses. Dr. Sygiel did not even doublecheck whether the prescription was even correct and in fact, it wasn't. After my eyeglasses came in and I could not see properly, they scheduled another appt. to get the prescription adjusted. When I arrived for my appt., Gigi was again the one who saw me - did not see Dr. Sygiel at all, and she "fixed" my prescription. For convenience, I went to their eyeglasses dept and ordered my eyeglasses from them. That was the third issue I had. When I asked about blended bifocals, she mentioned that "they don't make them anymore" and that the progressive lenses are what replaced those types of lenses. Not having worn bifocals for years, I wasn't sure and believed her. I found that many of my colleagues at work indeed have new blended bifocals with no problem! I am still unable to use my eyeglasses that I paid a huge cost for and resorted to plain cheap reading glasses instead. Needless to say, I will NOT be returning to this office and will NOT and would not recommend this office to anyone.
2.0 Rating
May 14th, 2015
Long, long wait.. Over an hour
I got a call asking me if I could come in for an earlier appointment as they had had cancellations. I agreed, but when I got there the waiting room was absolutely packed with people. I waited 45 minutes to be called back to a room and then another 35 minutes for the doctor to come in. He spent all of 5 minutes with me . I was diagnosed with a benign self limiting condition that should clear up on its own within a few days, however he still wanted me to make another appointment to see him in two weeks. To wait another hour and a half to see him for 5 minutes??? I think not. I would not go back here.
1.0 Rating
May 8th, 2014
caused corneal abraision
While performing laser removal of scar tissue he said resulted from the cataract surgery he had performed, Dr. Sygiel caused a corneal abrasion. I could feel it tearing during the procedure but he wouldn't stop. Took 3 trips to a corneal specialist to fix it and weeks for the pain to stop. Fine for routine eye exam but would not go back for anything else.
5.0 Rating
November 11th, 2011
He takes care of our whole family now
1.0 Rating
April 25th, 2011
Didn't do enough
I was having blurry vision in one eye that my optometrist could not fix with glasses. Went to see Dr. Sygiel, an ophthalmologist. They did a regular eye exam and some tests, and he looked inside my eyes. He said it was cataracts and said he could set me up for cataract surgery right away. I'm only 55 and my other eye was not bothering me at all, so I went for a second opinion. New ophthalmologist took many pictures of the inside of my eye and found that I had a condition called foveal schisis, along with formation of an epi-retinal membrane. He said the cataracts are very minimal, and about the same in both eyes, so not a problem yet. I don't know what would've happened if I had let Dr. Sygiel do cataract surgery...
1.0 Rating
July 20th, 2016
3.0 Rating
June 1st, 2016
5.0 Rating
April 22nd, 2016