Rate Now
Share Your Experience
Have you seen Dr. Brian Zalis?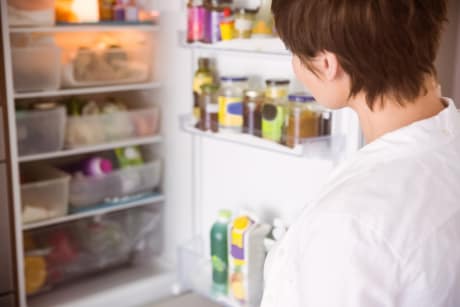 Binge Eating Disorder
Get the facts about binge eating disorder, including symptoms, causes and related conditions.
Quality Rating
Highly Satisfied
44 Ratings with 9 Comments
4.0 Rating
June 30th, 2016
1.0 Rating
April 17th, 2015
Dr. Zalis prescribed me Xanax and after taking it for a year I decided to quit cold turkey (bad idea). I did not know there were withdrawal symptoms so severe that they could me life threatening. After day 3 of cold turkey, I ended up in the ER and then was later discharged to follow up with my primary Dr to come up with a taper off schedule. I decided to schedule an appointment for that same day.Dr. Zalis said, " I dont think you are going through withdrawals, (mind you, I was not asking for more meds, but was still treated as a drug addict) its just your anxiety and you need to schedule an appointment with a Psychiatrist. I believe I was a victim of Patient Profiling and had the worst two weeks of my life going throw withdrawals that effected my personal life with my family and my career as a business professional. I will be fling a complaint with the Florida Board of Medicine and looking for a new primary care physician.
1.0 Rating
February 22nd, 2015
When I saw Dr. Zalis, I had a terrible headache, my spine hurt, I could not touch my chin to my chest and I had a fever that would come and go. Dr. Zalis told me that everyone gets headaches now and then and sent me home. My symptoms continued to worsen. My roommate called his office and said she thought I was going to die. Dr. Zalis told my friend to take me to the hospital. I had bacterial menengitis and if my friend had not called Dr. Zalis I would be dead. This was the worst experience I ever had with a doctor.
5.0 Rating
October 26th, 2011
wonderful doctor, crappy office staff
Wonderful doctor who is worth the wait to see him. Does a thorough assessment each time, instead of just treating the one thing you go to him with. His office staff unfortunately sucks. I've waited over an hour multiple times and that is with an appointment. I've learned that the staff is incompetent and will allow walk ins to go before appointments if you don't speak up. He also has a nurse that totally sucks, and I had to remind her to wear gloves when giving me an injection and doing a dressing change. So unsafe and unprofessional. All of this is worth seeing Dr Zalis, I know with him I am in excellent care.
3.7 Rating
January 13th, 2011
True Professional
1.0 Rating
May 18th, 2010
Self Important Jerk
This Doctor is under the impression that the patients owe him something. He is a self important jerk who tries to bill for any and everything but what he is treating you for. He has a sarcastic and snide manner and is obviously delusional in thinking hes God. Has no bedside manner in that he cannot be polite if his life depends on it, or maybe that is just for people of color. Dont see this doctor, he is playing at being a real physician, probably acting.
1.0 Rating
February 12th, 2009
heartless
I have never experienced anything similar to my experience with Dr. Zalis. It was one of the worst experiences I have ever had and, years later, I am still upset about it. As far as I'm concerned his license should be revoked. DO NOT take your children to him.
5.0 Rating
December 3rd, 2008
A True Credit to the Medical Profession
Dr Zalis has been my primary care physician for decades. He has never mis-diagnosed me, and has caught errors other "specialists" or Emergency hospital doctors have made.I am very healthy, and somewhat resistent to taking medication or preventative tests recommended by the medical profession (colonoscopy,mammagrahm, etc). Dr Zalis is perhaps the nicest combination of confidence and humility I have ever met. He thoroughly explains reasons, consequences, and his recommendations. He answers my questions in terms I can understand. And he takes the time to listen, to read the notes and tests, and to explain treatment and concerns honestly.His office hours - where you can walk in for specific hours, or make an appointment should be used by all physicians. Having been care taker for many people myself, I have to say Dr Zalis is by far the best physician I have ever met - in four states.Often pysicians only focus on disease, illness, pathology, rather than health, wellness, healing. Dr Zalis is the best of all worlds.
5.0 Rating
June 27th, 2017