Rate Now
Share Your Experience
Have you seen Dr. Bridget Wright?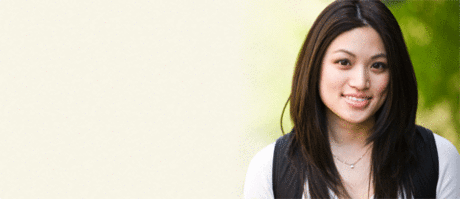 Birth Control
Get the facts about birth control so you can decide which type is right for you.
Quality Rating
Highly Satisfied
30 Ratings with 13 Comments
5.0 Rating
July 12th, 2017
Great Doctor!
5.0 Rating
May 21st, 2015
5.0 Rating
April 13th, 2015
5.0 Rating
March 10th, 2015
Dr. Wright Review
1.0 Rating
January 27th, 2015
Level of care has slowly become worse over the years
I have been seeing Dr. Wright for many, many years. She has always been compassionate and takes up a great deal of time with me. I didn't even mind the two and three hour wait times. However, in the past three years Dr. Wright has seemed distracted and does not address new symptoms effectively. She seems content with the status quo even when new symptoms appear or old symptoms become worse. She does not order any new tests aside from the run-of-the- mill lab tests required every three months. Her follow ups for referrals for sleep studies, out of office tests, etc are non-existent. . In addition, her staff is very ineffective. They do not call in required pre- authorizations to the insurance company in a timely manner (this has happened to me many, many times and I have had to make multiple phone calls ), neglect to phone in refills to my pharmacy (even when my pharmacy calls and leaves two or more messages over a week long period), does not relay messages to Dr. Wright (such as severe reactions to medications she prescribed). When Dr. Wright changed office locations recently from Mercer Medical to Coliseum, I was not informed of the change in location. I only found out when I phoned the office a week prior to confirm an appt. Even then the information was not volunteered. I simply guessed that something was amiss when the office staff answered and said, "Dr. Crowley and Dr. Wright's office." and I had to ask if Dr, Wright had changed locations. The office staff should have notified patients of the change of address. At my appointment none of my records, insurance, medications, or past case notes from Mercer were available. I was told that all patient records were still at Mercer. Dr. Wright had no past case notes to go on and I felt like a new patient. She rushed out without answering my questions, even though my condition has been getting consistently worse the past two years. . Personally, I like Dr. Wright; she is very warm and personable. but I will be changing doctors as soon as possible, even if I have to go to Atlanta. Autoimmune disorders are too changeable and tricky to trust a doctor who is not aggressive and a staff who are not doing the best they can do for the patients.
5.0 Rating
January 12th, 2015
1.0 Rating
May 7th, 2014
find another doctor
Went today for my appt. However, the doctor was not there. No one had called to cancel my appt.. Infact, the day before, I got an electronic appointment reminder on my phone. Staff never apologized for the wasted time, gas, out of work $ it cost me, nor the hour it took me to get there-infact they hardly acknowledged me or my husband at all-they just kept looking at their computers.. seems doctor was working at the clinic--they would reschedule me at the end of the month "if I wanted to reschedule" but not fit me in-- I left crying--I think staff is a reflection of the doctor-I will be looking for a different doctor.. If I had just not shown up for an appt. I would have still been charged an office visit for their inconvenience.
2.3 Rating
April 2nd, 2012
Lucille
I have been seeing Dr. Wright for many years. In the past few years it seems that maybe she has increased her work load where it may be overwhelming her. She is still very caring and professional, and spends a great deal of time with her patients, however when new sypmtoms present themselves she seems reluctant to order diagnostic tests or to even consider a change in pt. meds to address new symptoms. The office staff are not always timely in attending to requests for records or getting messages to Dr. Wright about problems with RX's. My average wait time in the waiting room is about an hour and 45 minutes, but I have waited for two and half hours a few times.
5.0 Rating
August 23rd, 2010
3.7 Rating
April 26th, 2010
Sometimes you have to wait for the Best
Dr. Wright is one of the best drs. that i have seen. She is thorough and she will go to the book if she is not sure. She explains your diagnosis and treatment in language that you would understand. You feel like your her only patient when she sees you. I guess that is why i don't mind the wait. Because i don't feel like a cash cow for her. You have to wait sometimes 6 weeks for your 1st appointment so give yourself time.
5.0 Rating
February 3rd, 2010
blue girl
Very kind and good doctor. Explains everything to you as she is doing it. Ask questions to see how you are doing. Makes sure everything is going ok fo ...