Rate Now
Share Your Experience
Have you seen Dr. Bruce Bosse?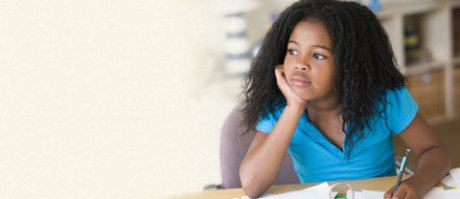 ADHD
Attention Deficit Hyperactivity Disorder (ADHD), including the different types and who gets them.
Quality Rating
Highly Satisfied
49 Ratings with 17 Comments
5.0 Rating
September 1st, 2016
Wonderful Experience
From the friendly staff, the nurse and short wait, my experience at Dr Bosses's office was without incidence. It appears that appoints are set at 30 minute intervals as Dr Bosse spent quite a bit of time with me. He ran through MRI results on the laptop showing me what He thought was the source of my pain. Further, he sent me for further testing which finally diagnosed my problem. I highly recommend Dr Bosse.
4.0 Rating
June 5th, 2016
1.0 Rating
May 23rd, 2016
Don't Go Here If You Want To Know What's Going On
Dr. Bosse was one of the worst physicians I've ever had. He mumbled a lot under his breath when speaking about important issues relating to my health. He would always have his staff say he was going to complete something needed then it would never be done. Appointment cancelled last minute..I was already in the office. Did not receive a diagnosis passed off to another doctor.
1.0 Rating
March 28th, 2016
Terri
4.0 Rating
March 7th, 2016
1.0 Rating
February 5th, 2016
5.0 Rating
November 4th, 2015
I have been very fortunate to be a patient of Dr. Bosse's over the past few years. He has always been very concerned about my health and has always spent time to listen to my issues and to give me a plan of action so as not to send me away wondering and worrying. His staff (especially Lisa) is very concerned about his patients and is very likable and respectful. My husband and I have a great deal of respect for Dr. Bosse and his staff and feel very fortunate to have found him.
4.0 Rating
October 6th, 2015
Dr. Bosse was excellent. While he does mumble a lot and you have to strain to listen to him, he is very knowledgable. He thinks out loud so goes through all of your symptoms and possible conditions you may have, etc. While some may find that disconcerting, I really liked it because I knew he was going through various conditions and not just telling me blankly he didn't know what was wrong with me. He was very thorough and I liked that.
3.7 Rating
August 6th, 2014
Neuralgia
So this doctor is nice, however, he mumbles quite a bit and I struggled to hear him. I am partially deaf in my R ear and I was constantly trying to understand him as he speaks to the chart rather than to your face. It is not all the time, when asked a direct question he does tend to look you in the face to answer. I think this is just a habit of the doctor, however it is sort of problematic for people like me. He's very confident in his diagnosis and very explainitive when it comes to the "what now" questions after all the other options have been ruled out. I am worried that my issue is not treatable, "neuralgia" seems like a basic diagnosis for when you have no other explanation for the symptoms but... He is confident, so I am trying to stay positive. Overall I believe he is a competent doctor, as he's been practicing for so many years--he IS doing something right! :-p
5.0 Rating
April 9th, 2014
5.0 Rating
April 8th, 2013
Patient
I think Dr. Bosse is the greatest since apple pie and mom. I've been seeing him for over 13 years now. I have a serious case of restless legs and spinal injuries. He has always been there for me. I adore him. His staff has never been less than perfect in my eyes.
Doctor's Response
Thank you for this kind review. Sometimes we tend to hear on theinternet from those that are angry that they were turned down for baseless disablility claim or discharged from practice for narcotic abuse so it is nice to hear the positives. Thank you again Corinne.
SHOW
5.0 Rating
August 22nd, 2011
Most professional, kind and caring Doc and staff!
I can't believe some of the reviews I am reading. Dr. B has been my doctor for almost 10 years. I have only been treated with the upmost care and friendliness. ALL my questions get answered and I never feel rushed or put off, NEVER! The gals in the office help me fight my battles with the insurance companies and do some quickly and accurately. I could not ask for better care. About 3 years ago my husband suffered a stroke and upon my coaxing he went to Dr. B as well, he could not be any happier either. I would and do recommend this practice highly!
Doctor's Response
Thank you for this kind review. I take pride in my staff and feel they reflect my practice and I am lucky to have a well run office with excellent staff.