Rate Now
Share Your Experience
Have you seen Dr. Bruce Burnham?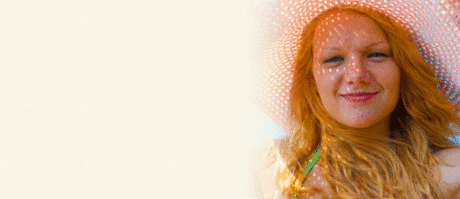 Skin Cancer
Get the facts about skin cancer, including the different types and symptoms.
64 Ratings with 27 Comments
5.0 Rating
November 8th, 2016
Treated
He is great, experienced, and knows what he is doing, I will be his patients for years to come.
1.0 Rating
November 3rd, 2016
patient
5.0 Rating
February 9th, 2016
5.0 Rating
November 10th, 2015
Dr. Burnham .....wonderful Dr.
1.0 Rating
March 28th, 2015
Burned
1.0 Rating
March 11th, 2015
Educational Consultant
1.0 Rating
July 30th, 2014
surgery
1.0 Rating
April 25th, 2014
I Thought I was the Only Victim
I had a breast implant revision with this man to update for newer, stronger envelopes, & to improve the capsule on one side. Long story short, he did no capsule work, painfully tightened my pockets, & gave me high profiles - a drastic change from the standard style implants - with no explanation about them beforehand. His nurse simply asked, moments before surgery, "Do you want to be a C or a 'full C?" Then he yelled at me afterward, when I was traumatized by such a painful, rock hard result. He formed me into a manican! Then accused me of 'just wanting someone to do my bidding!' Well duh, after spending $10,000. I would think so! But this ego maniac only cared what he wanted, & seemed to think it was absurd to be bothered by what some silly woman wants or feels! It's taken me years, & multiple surgeries to change back my implants & re-sculpt the pocket tighness he made, & my breasts are still not as comfortable as they were before trusting this mysogynistic creep! I am just now reading the frightful reveiws of other women who were similarly abused. I'm shocked to see they echo the same highway robbery, & arrogant, unfeeling contempt I experienced. He had me thinking I was his only problematic patient! He no doupt escapes lawsuits because malpractice cases require another doctor to testify. And most others are extremely reluctant to do that. Women who got lucky with him are the accidents, not the rule. Be warned.
1.0 Rating
March 29th, 2014
This "Doctor" should not be in business he is just out for the money! I have never experienced anything like this when questioned on what HE WANTS TO DO he screams at you and acts as if you have no say in what you want done to your own body. This creep had the audacity to tell me that I had no options it was about what he wanted to do. He disfigured my friend with a botched up tummy tuck and has refused to correct the damage on his dime expecting she pay to now fix his terrible work. This man is an awful person and can not be trusted. Take your hard earned dollars elsewhere. Buyer beware.
1.0 Rating
July 9th, 2013
OMG. This guy is a fake! I asked the office if I could speak to him to no avail. My my breast implants are a mess as well as my tummy tuck , 10,000 dollars later he is a pervert and a clown. I was in a hurry and did not do my research. My daughter just went down the street to doctor Beam. The man is amazing! Sweet kind and honest. He is a true artist.
I can't say enough about this man. I would love to sue burnham just to put him out of business. Go to Beam. Tell him Delfinos mother sent u. You will be amazed I promise
1.0 Rating
June 4th, 2013
burn-em dr. burnham
This guy is the biggest jerk in the industry! DO NOT GET BURNED BY BURNHAM! He did a breast lift with implant replacement on me. My right breast is completely deformed and needs to be replaced 5 years later. When I told him I was unhappy directly after surgery, he got mad and started yelling and swearing (f bombs) at me and my husband! The incisions look like a 5 yr old cut them, and he didn't even completely stitch up one of them which I pointed out to him. He did nothing to fix it and it has resulted in a big wide scar below my nipple. HE SHOULD NOT BE IN PRACTICE. I think he's old and blind and senile. He charged me 11,000 to disfigure me!! He also showed up on the morning of surgery with the wrong size implants, after I made it very clear what size I wanted. He said to me "you don't get what you want here"!!! HE'S THE WORST!!
Nearby Doctors

Dr. Bruce Burnham is similar to the following 3 Doctors near Glastonbury, CT.