Rate Now
Share Your Experience
Have you seen Dr. Bruce Corwin?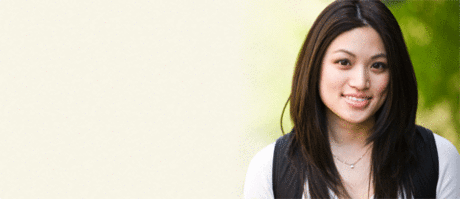 Birth Control
Get the facts about birth control so you can decide which type is right for you.
19 Ratings with 8 Comments
1.0 Rating
March 19th, 2014
Twenty year patient of Bruce corwin
Dr corwin was my PCP for twenty years. Initially back in his lemont days when was a very good dr. But as the years progressed. He became more corporate driven. When I was pre diabetic he ran me in circles having group session with 15 patients at once charging office vists for all. Put me on actos. When asked about bladder cancer, he responded don't be concerned, Finally a year and a half later he said , we have to move you off actos. I now have bladder cancer. I have ostio and RA those things and the quality of my life were irrelevant to him. Even though I was in terrible pain. Refused to write me pain meds because years earlier I had a short bing of drinking. To be honest I would not take a dog to him now.
1.0 Rating
May 30th, 2013
I went to dr corwin as a new patient for an annual physical. I noticed a had a bump forming on my chest like a cyst I wanted to get that checked out and being that at a younger age I was diagnosed "borderline" diabetic I wanted to follow up on my glucose. Dr corwin looked at my lump and told me if it doesn't hurt he's not concerned about it. (Even though it had being growing) 2 weeks later it grew so big allowing bacteria into the pore of my skin it became infected. The ER gave me antibiotics and told me if it got worse to call my PCP. The next morning I was in severe pain as the cyst and infection had gotten bigger. I called corwins office to be seen at his urgent care I was told I couldn't be seen in his urgent care because my insurance was HMO I would have to wait a couple of days... Another $100 copay and trip to the ER they finally cut and removed the cyst and pus. When I followed up with corwin a week later to have the packing removed he told me my glucose was elevated but it was because of the infection (even though he took the blood sample 2 weeks before the infection) and that he isn't worried about diabetes "at my age" (26) WHAT?? I switch doctors and based on my A1c and pancreatic function I am in fact diabetic and am not taking meds. He's only worried about $$$$$$$$$$$$
1.0 Rating
March 22nd, 2013
Sleepless in Joliet
Two visits (and two co-pays) to cure skin problem with no success, different Dr cured it with in a week with an OTC product. Prescription refills require fighting off all attempts to order all kinds of tests, and if not tests, unnecessary innoculations. Mentioned on two different visits that I am having sleep issues, can't sleep, asked for a few ambien to help, neighbor swears by it, was told would not prescribe fast fix as it does not address the problem, wanted to run LOTS of tests, told them stress is the problem, work, home, not being able to sleep etc, guess what still sleepless, attitude that I was a doper looking for a fix, work 50 hours a week and have no time for this nonsense! When you are in the office with the Dr, he spends more time on his computer or dictating notes
1.0 Rating
February 1st, 2012
all about money
1.0 Rating
March 12th, 2011
Nightmare
1.0 Rating
March 10th, 2011
Arrogant
Bruce Corwin is one of the most arrogant men I've met. He argued with me about trying to lower my cholesterol and tried to put me on Crestor even though I asked for Lipitor. He made a lot of claims about this drug that I've been on for 10 years that were completely untrue. I called Lipitor and inquired about what he said. they sent me information that mentioned nothing to the effect Corwin mentioned. I think doctors are in the pocket of the drug person that pays them the most ... or the insurance companies. You should listen the the patient Bruce and not your wallet! I'm going back to another doctor in naperville even if it is greater distance.
1.0 Rating
October 2nd, 2010
A basic family Dr. with the attitude of a world renowned surgeon, this guy is an F rating
3.7 Rating
July 28th, 2009
5.0 Rating
June 1st, 2017
3.0 Rating
June 1st, 2017
5.0 Rating
February 20th, 2017