Rate Now
Share Your Experience
Have you seen Dr. Bruce Green?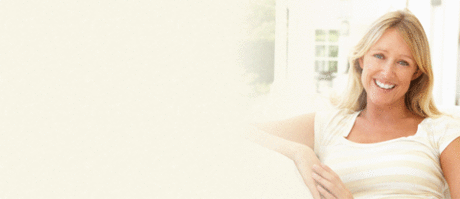 Hysterectomy
Learn about why this procedure is performed, who gets it done, and the different types of surgeries available.
Quality Rating
Highly Satisfied
25 Ratings with 8 Comments
5.0 Rating
August 6th, 2016
Dr. Green is caring, competent and superior in his field. He performed a very serious surgery on me for a congenital kidney issue when I was 23. He called my home afterwards to see how I was feeling because I had some complications. I had kidney stones a year ago and once again he performed the surgery. He remembers everything about my first surgery and hasn't changed a bit. He's still on the cutting edge of his field.
5.0 Rating
October 29th, 2015
4.0 Rating
September 22nd, 2015
1.0 Rating
December 30th, 2014
AVOID!
His support staff is extremely unorganized. You have to leave a voice message when you call. I left 4 messages in one week and never received a callback. When you do get an appointment, expect to wait at least 45 mins to an hour to get in. The waiting room is always packed. Dr Green himself ushers patients in/out very quickly, I always felt rushed. Overall poor experience, I'm looking elsewhere.
5.0 Rating
September 5th, 2013
LH
2.3 Rating
February 9th, 2012
Might be OK but look elseware
5.0 Rating
January 3rd, 2011
Life Saving
Dr. Green successfully removed my cancerous left kidney in 1993 and I`m still doing fine.(2011)I am a senior citizen and see him annualy .He is indeed Excellent.
1.0 Rating
January 29th, 2009
I have severe IC and recurrent UTI's. Because I am on the young side, Dr. Green paid little attention to my concerns, my condition and overall my fregile state of mind going from an athlete to someone who can barely walk around without severe pelvic discomfort. It seemed to me like if you did not have cancer, you would not get the necessary care you are looking for, or of course, if you are over 50. I stuck with him for too long and have finally moved on to a doctor who does not just put you on antibiotics, ruining your immune system and treat you like a number. He even tried to put me on anti-depresents b/c I burst out in tears in his office when I tried to explain to him how much I missed being able to go for a run outside due to my pelvic pain. My goodness, if that is something that is categorized as depression, then I could only imagine how many of his patients are on some type of new addictive, drug that will in many cases do more harm, than good.
5.0 Rating
February 27th, 2017
5.0 Rating
November 27th, 2016
5.0 Rating
November 25th, 2016
5.0 Rating
June 15th, 2016