Rate Now
Share Your Experience
Have you seen Dr. L Hensley?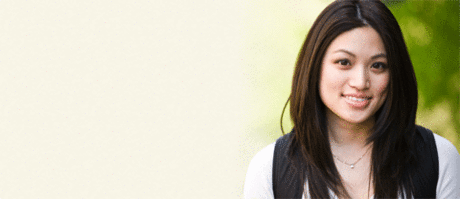 Birth Control
Get the facts about birth control so you can decide which type is right for you.
13 Ratings with 6 Comments
5.0 Rating
December 30th, 2011
Volunteer Clinic
A year ago I lost my job and my health insurance. Prior to losing my income, I received consistent health care from several specialists for migraines. During my exam at the clinic Dr. Hensley discovered I have high blood pressure 163/101 and also heard a click in my heartbeat indicating mitral valve prolapse. After the appt. I called my mother to ask about family history and although she has no blood pressure issues, she has the same heart condition. Apparently, this is usually asymptomatic but in some individuals it causes migraine. Dr. Hensley prescribed migraine medication and a medication that should help with the blood pressure, mvp, and migraine issues. I am appalled that no other doctor, out of the dozens I have seen, ever noticed or informed me of this heart issue. I received better, more competent care at a free clinic than the very high priced neurologists and headache specialists I have seen prior to my financial situation.
5.0 Rating
December 7th, 2011
Outstanding Professionalism, Knowledge, and Care
Simply stated, he saved my husband's life. My husband was released from ER, given pain medication, and referred to a specialist. When calling their office, he could not be seen for 3 weeks. His symptoms worsened and I called the physician used by the company who said, bring him in. He saw us the same day and called upon a Mercy internist who saw him the next morning and proceeded to scheduled emergency surgery the following day. Amen to true patient care!
5.0 Rating
January 28th, 2011
1.0 Rating
September 10th, 2009
Plese dont see this so called dotor you will regret it
I went for a basic drug screen/phisical for my pre employmet.The doctor was 45 min late then wanted my medical records sent to him from florida.(for a pre emp phisical???????)He looked my my perscriptions and accused me of drug abuse although he did not do the drug screen yet!He counted the pills in my bottle of norco(perscribed by my doctor for pain the dir says 1 every 8hrs as needed and there were9 pills the bottle was filled 40 days ago with 50 pill.do the math.Then he said I had sleep apnea with no test or anything.Witch by the way has NOTHING to do with a dot phisical.He then told me that I was a hazzard to drive and was gonna kill someone.Then called my perspective employer to top it all off. I have over 2.6 million miles doccumented over the road with no accidents.In 20 yrs I have never had a experience like this.Pre employment stuff usualy takes 1/1.5 hrs I just got a new one in 2mos ago.End result after his call and refusal to finish my exam without records from my doctor I lost a 40K job.Avoid this man at all cost he is arogant very intrusive and not worthy to practice medicine anywhere.For the record I am calling a attorney to file suit against him.Yes it was that bad.I was called a drug abuser a lier and a hazzard by a man I met 2minutes before.It was embarrasing degrading just horrible in every way.
1.0 Rating
February 16th, 2009
Horribly uneducated staff and options.located in canton. Seven of my employees where test positive for drugs. After same day retest at another location no drugs where found. No only that it seem they like to denied people of work pre employment screen I know I lost good people due to there incompetents.
4.0 Rating
March 29th, 2017
1.0 Rating
August 8th, 2016
5.0 Rating
May 31st, 2015
5.0 Rating
September 15th, 2014
Nearby Doctors

Dr. L Hensley is similar to the following 3 Doctors near North Canton, OH.

Dr. Kavitha Nidamanuri

Cardiovascular Disease, Internal Medicine, Cardiology

North Canton, OH 0.19 mi