Rate Now
Share Your Experience
Have you seen Dr. Bruce Mackey?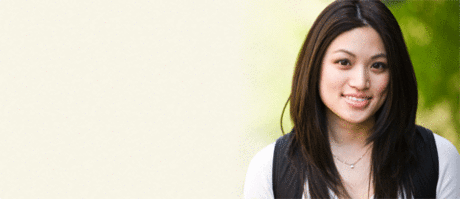 Birth Control
Get the facts about birth control so you can decide which type is right for you.
60 Ratings with 35 Comments
1.0 Rating
March 29th, 2017
1.0 Rating
April 6th, 2016
1.0 Rating
January 22nd, 2016
Evil doctor and staff!!
Without going into too much detail as the staff would know exactly who wrote this. I'll just say I only saw the doctor on first visit for maybe 2 minutes. His female pa is a b&$ch!! The male pa is awesome. He has his own internal lab so don't be surprised if your urine tests come back dirty. It's all about money in there...and you're made to feel like a junkie. Never going back again, because they truly don't care!!
4.0 Rating
January 21st, 2016
Good experiences
Dr. Mackey was recommended to me by my PCP who I trusted greatly. I've been seeing him for about 8 years. He quickly diagnosed my sleep apnea which I've had since at least 1991 when a nurse friend suspected it, but there weren't home CPAP machines then. I've had CRPS Type II since 1994, trigeminal neuralgia since 2006, and fibromyalgia since 2011. He has been great in helping me with my chronic pain and his PAs are good also. I don't like that he's far away from where I live. Also, he charges a lot to fill out forms even when there is minimum amount to check & sign.
1.0 Rating
October 28th, 2015
not a good doctor
2.0 Rating
September 6th, 2015
Ok, truthfully this doctor does not see you every 30 days...it may be 28 days, 29, 30, 31,32 or yes even 33 days! The thing is he only gives you 30 days worth of meds! Doesn't care if your left hanging for 1, 2. Or 3 days without meds! Drug tests are a joke!!! He has his own lab now and he gets ALL THE MONEY! I had surgery and all my teeth pulled and he hardly gave me enough meds for that! He doesn't care! He's all about the money! I'm looking for new doctor!!!
5.0 Rating
August 27th, 2015
I have been to 2 other PMD's and Dr. Mackey is the third. He is by far the best PM doctor I have ever had. His PA, Amber is WONDERFUL!! I've never had a doctor or P.A. spend so much time with me, expressing empathy, concern and interest in my health and longevity. It is so nice knowing I have a facility that cares for me and about me. No more looking for me! I've found the right one! I would HIGHLY recommend this facility to anyone that needs PM.
1.0 Rating
February 22nd, 2015
DISAPPOINTING!
Dr. Mackey spent less than three minutes with me. How could he know me? After I spent time with his PA, Dr. Mackey came in and handed me two RX's. He didn't ask if I had questions or concerns, just acted like he was in a hurry and had no time for me. So disappointing!!! I will not be back!
3.7 Rating
January 20th, 2015
Great doctor, horrible business
1.0 Rating
October 9th, 2014
This is the worst doctor I have ever been too! I have excellent insurance, but it's true, all he cares about is MONEY!!! He also told me not to worry about a certain incident, yet fired me via certified mail 2 months later!!! All the while refilling my scripts until I received the letter! I guess he wasn't man enough to discus it upfront when he told me not to worry about it! He is a horrible excuse for a pain doctor!! If anything all he has done is cause me pain! Oh, and his office girls in front are both bitc@&$!!! Save your time and health-go somewhere else!!! He professes to be a Christian but I have not seen that side! Sorry to say that, but it's the truth! Oh, he tries to sell you a2500.00 tens unit that doesn't work! QUACKERY!!!
1.0 Rating
July 26th, 2014
DO NOT USE DOCTOR!!!!!!
ONE THE WORST DOCTOR AND OFFICE TO USE. THE DOCTOR IS IN IT FOR THE AND JUST THE MONEY!!!! I WATCHED A PATIENT IN HIS WAITING ROOM GET SCREWED BY THIS DOCTOR!!! THE PATIENT TOLD THE DOCTOR OFF AND THE DOCTOR SHOWED HIS TRUE BLUE COLORS THEN!!! THE PATIENT HAD EVERY RIGHT TO BE MAD. HE SAID THE OFFICE AND DOCTOR KEPT SCREWING UP THE SCHEDULING AND THE DOCTOR KEPT TRYING TO CHARGE THE PATIENT, WHEN IN REALITY HE WAS ON WORKERS COMP. SO DON'T USE THIS DOCTOR!!!!!!!!!!! IF YOU CAN FIND ANOTHER DOCTOR, THERE ARE ALOT BETTER DOCTORS OUT THERE. I FOUND A PAIN MANAGEMENT DOCTOR WHO REALLY CARES ABOUT ME, WHO, EVERY TIME I GO TO SEE HIM, HE SEE ME AND NOT SOMEONE ELSE AND REALLY CARES ABOUT ME.
1.0 Rating
May 29th, 2014
Not the same Dr he use to be!!
I don't recommend this Dr at all I at least gave him the benifit of the doubt to call him a Dr my experience with Dr Mackey is very strange I have been a patient of Dr Mackey for about 6 or 7years when one day I came back for a follow up appt and he hands me this letter saying he can no longer see me because I had a bad UA 3 months ago!!!are you serious right now if that were true why did you see me 3 more times since then and how am I suppose to prove something that happened 3 months ago? Now I can't find a pain management Dr because of his lies ! I really am disappointed in him and he calls himself a Christian ! Ruining my name and Chartcher on some messed up mess that obviously got my UA mixed up with someone else but the jerk waits 3 months to do his dirty work ! The way I figure it is he must be in trouble with the DEA or someone to set up a patient who has never had a dirty UA in your office fo 6or7years to all of sudden I'm dirty ! No not me I just don't know who I can complain to ?!