Rate Now
Share Your Experience
Have you seen Dr. Bruce Mccoy?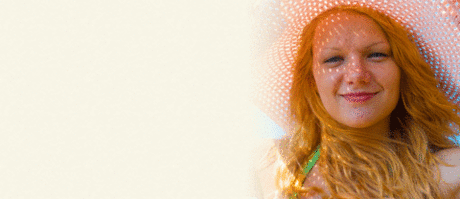 Skin Cancer
Get the facts about skin cancer, including the different types and symptoms.
20 Ratings with 9 Comments
1.0 Rating
April 13th, 2017
I needed a doctor, not a minister
I saw this doctor, and was immediately surprised that there was religious music piped into the waiting room. There were also religious pamphlets on the side tables and at the check-in window. Once I was in the exam room with him, he kept harping on me being fair-skinned and obviously of Irish descent (I am not). He did not give me any medication for my psoriasis. Then he walked me to the checkout window and handed me a religious pamphlet and said that they like to give them to all new patients. I politely refused, and left $40 poorer with no solutions for my issue.
5.0 Rating
December 5th, 2016
a patient
I was very well pleased with the services I received from Dr. McCoy
5.0 Rating
December 9th, 2015
I've being seeing Dr. McCoy for appox. fifteen years and would highly recommend him to anyone . He has a dry sense of humor , however ; I have made him laugh several times. He is very professional and dedicated in his line of work . He has removed several moles from my body which were not cancerous and a tumor on my wife's leg that was cancerous .
1.0 Rating
July 3rd, 2015
Worst Experience Ever!!!
Don't waste your time!! Dr. McCoy is by far the worst and most inconsiderate man I have ever met. He showed no concern and was very unfriendly. During check up he never talked with me about his findings and felt the appt was useless. He didn't explain anything to me other than tell me to urgently get a certain mole removed. After him telling me this I changed my schedule around to get in the next day. I got there and they told me that my 4 yr old son would not be allowed to go back with me and that the receptionist would watch him! No way, Im sorry but I was not comfortable with that and it should have been my discretion to have my son back there or not. Would have been nice to have known this before I drove 30 minutes to get there! Needless to say, I left and have since made an appt elsewhere. Should have known better when I looked at his previous reviews. Please don't waste your time with this man!
1.0 Rating
May 30th, 2013
Surgery to remove tumor
I visited Dr. McCoy for a common surgical procedure. I experienced internal bleeding which resulted in major bruising. The lump I had removed from my arm is now twice the size it was originally due to a blood clot that has taken its place. I went back to have it checked and Dr. McCoy could not have been less concerned, supportive or caring. Not that I would even blame this reaction on any of his doing, but his demeanor and complete uncaring during this visit will make this visit my last. I would not recommend any friends, families or acquaintances to his services.
5.0 Rating
May 7th, 2012
Dr McCoy may seem a little aloof at firstbut after you get to know him you realize he is just a quiet kind of guy. He is very interested in his patients. I am prone to infections and following one skin cancer excision it did get infected. I called the answering service and he called me back within 10 minutes. I explained the situation to him and he told me to come to his office right then and he would meet me there. How many doctors have you ever met who will do that ?? He takes great care of me. His office staff is also very nice.
5.0 Rating
November 19th, 2011
GOOD DOCTOR, HAS SEEN IT ALL
I had a suspicious spot on my eyelid that bothered me. I went in as a walk in with no appointment and the doctor saw me right away! I maybe just got lucky but i could tell he cared. He diagnosed it as just a minor cyst and assured me it was nothing serious. I really liked the fact he was has a christian practice. I will refer all my friends and family to him.
1.0 Rating
July 14th, 2011
No results from procedure
2.3 Rating
February 25th, 2011
Diagnosis
Two yrs ago being treated for keratosis;many returned in same spots. Medicare paid after 1st visit. This time 2011;had itching spots on back &behind knee; same spots returned. Dr. McCoy not willing to insure under Medicare.Too costly for me & not using strong enough liquid nitro to disolve spots. He's good for acne problems only.
5.0 Rating
January 19th, 2017
5.0 Rating
December 6th, 2016
5.0 Rating
December 6th, 2016