Rate Now
Share Your Experience
Have you seen Dr. Bruce Paley?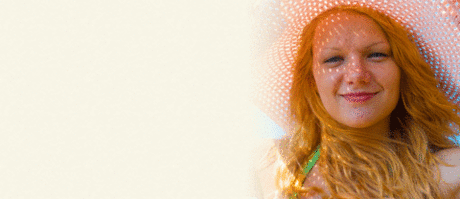 Skin Cancer
Get the facts about skin cancer, including the different types and symptoms.
37 Ratings with 10 Comments
4.0 Rating
August 25th, 2016
I had four skin cancers removed
5.0 Rating
August 15th, 2016
Pleased and suprised
4.0 Rating
October 21st, 2015
5.0 Rating
February 28th, 2014
I like him
Have seen Dr Paley over a long period of time when I felt I needed to do so. He has taken care of a serious lesion and lots of the not so much kind ! I find his humor rather funny....He is a good doctor, confident in his findings and treatments. Perhaps you wouldn't like my personality either. I am just saying.......
1.0 Rating
April 30th, 2012
Beware!!
3.7 Rating
September 25th, 2010
Dr Paley fan
I have been treated several times by Dr Paley for removal of precancerous lesions. He performed a very difficult surgery on my fathers finger to remove a dangerous cancer. We have both been pleased with the results. Don't expect a lot of pampering, he is very professional and efficient. If you want coddling go to another doctor. But, if you want good medical treatment, trust his work.
1.0 Rating
May 26th, 2010
Over charging
I called to make the appointment and to get an extimated cost. I was told without insuranct it was $80.00. I called my insurance company to see what they covered and was told it depended on how much their contracted rate was but it would be around $50-80. The insurance company told me to have the Dr. bill then and then the Dr will bill me after they know what the ins would cover. I went to the Dr. they said no I needed to pay the $80 then because I haven't met my deductiable. I pay the $80. Now comes to find out I should have only paid $50.00. Now they are not giving me my $30.00 back and are giving me the run around! Not to mention the medication they gave me to have filed can't be found nobody carries it! it was a waste!
1.0 Rating
April 23rd, 2010
Uncaring
My primary care doctor referred me to him for a skin rash problem after treating me with a steroid cream. He said I needed a dermatologist to take a scraping to determine exactly what was causing the rash. This doctor barely gave it a glance, didn't take a scraping. He just said it had been eczema and it was gone. I pointed to the rash and asked "then what is this"? He said it was scars from the eczema and there is nothing he can do. I paid the $20.00 co-pay and left. The next week, I received a bill for an additional $40.30. By the way, I went to my local Wal-Mart pharmicist and asked how I could get rid of the eczema scars. He told me to get Maderma. It's over the counter. I've only been using is for a couple of weeks now and there is a world of difference. The scars are going away. I will NEVER go to this doctor again!!!
1.0 Rating
July 23rd, 2009
AVOID
Bruce Paley is arrogant, unkempt and extremely unprofessional. The office was a dirty mess and he did not use soap to wash his hands. After he bragged about all the cancer he treats, he did not have me, nor my husband undress to do a body check for skin cancers, (which was the sole purpose for the visit). The girl at desk (who took our money) could not tell us the amount he charges for proceedures, she just kept saying "it depends".....
5.0 Rating
January 13th, 2017