Rate Now
Share Your Experience
Have you seen Dr. Bruce Shickmanter?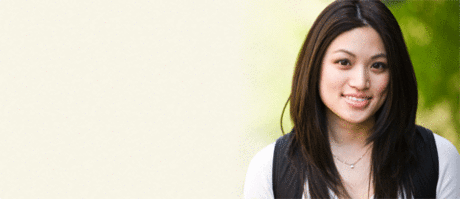 Birth Control
Get the facts about birth control so you can decide which type is right for you.
Quality Rating
Dissatisfied
6 Ratings with 5 Comments
1.0 Rating
November 9th, 2012
The WORST doctor I have ever seen!
My husband & I saw this doctor shortly after we'd had a full term stillborn baby at the request of my doctor(s) to try and determine the cause.As we initially entered his private office, we mentioned that we had no insurance to which he responded "Well, I won't do all the tests I would have then." We immediately said "Do ANY tests necessary!" and he responded "Oh, I will but I just won't do all the ones I could have."Then... I was taken, alone, into an examining room which did not seem like a regular examining room but more of a surgical room. It was also strange as my husband & I had shared everything up until this point. (Another review here has mentioned feeling "extremely uncomfortable without knowing why".) The uncomfortable feeling began immediately for me and was confirmed when he examined my throat and thyroid and "jokingly" said "Wow! Deep throat!" At that point, my only goal was to leave and NEVER see this man again. I did tell my doctors and also very seriously considered writing a medical board, but didn't. I am very happy to be able to share this now and maybe save someone else from this ____.
2.3 Rating
June 7th, 2012
He was not right for me
Although he knows allot about endocrinology, The first 8 minutes of our appt, he spent trying to persuade me to get bariatric surgery instead of trying non evasive therapies and refused to try any new therapies for my PCOS. I have not seen him in 3 years because of this. He is good with reassuring patients on insulin with gestational diabetis.
5.0 Rating
June 3rd, 2011
1.0 Rating
August 31st, 2009
Below expectations
I have had controlled hypothyroidism for 30+ years and consider myself an expert on how well my body is functioning. My first appt with Dr Shickmanter was an experience. He was disconcerting, judgmental, and disagreeable. He took away my medication that another doctor had prescribed to me in order to get me under his plan. He then ordered a series of blood tests in order to get things "under control". He indicated that there are no physical signs or symptoms for hypothyroidism other then the blood results, which contradict what other doctors, have told me over the years.My 2nd visit confirmed more of the first. He would ask me a question then cut me off saying it is irrelevant. His intern tried speaking his opinion, he and was rudely cut off also. Dr Shickmanter didn't care that the classic textbook signs of having underactive thyroid have returned and are making me uncomfortable. He basically stated that I was over medicating myself and self-inflicting my own problems. He also indicated he intended to reduce my medication more, and then ordered another series of blood work, this time fasting in case "that made a difference".Other then the thyroid condition, I am in excellent shape and under his continued care, I will end up cold, bloated, bald, constipated, miserable, and worse.
1.0 Rating
July 14th, 2009
A monopoly on Diabetic Care
I saw Dr. Shickmanter when I was first diagnosed with type 2 Diabetes. First of all, he made me extremely uncomfortable. I can't really explain why, he just did. He tried to talk me into trial medications that were expensive, leading me to suspect that he was probably going to get a percentage of what he could sell me. The looming problem here is that he is one of the only endocrinologists in Berkshire County so he really has a monopoly on this problem, Diabetes, which has reached almost epedemic proportions across the country. Berkshire Medical Center needs to find other qualified Endocrinologists so that the people who live with this condition have a choice in their care.