Rate Now
Share Your Experience
Have you seen Dr. Bruce Vrooman?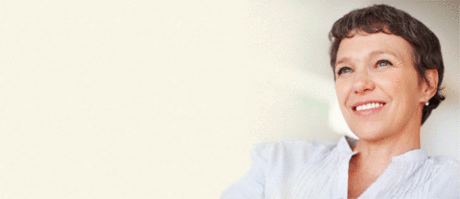 Fibromyalgia
Get the facts about fibromyalgia, including the symptoms and conditions that may be related to it.
Quality Rating
Highly Satisfied
30 Ratings with 10 Comments
5.0 Rating
March 23rd, 2017
Caring and knowledgeable
5.0 Rating
December 30th, 2015
1.0 Rating
December 17th, 2015
Don't waste your time and money
1.0 Rating
November 12th, 2015
Late, Rude, and Totally Ineffective. Don't See Him If You Need Help With Pain--You Won't Get Any
Don't have enough space for all comments, but here goes: we went to Dr. Vrooman at Cleveland Clinic in the hopes of getting help for my daughter's abdominal pain (11 years with IBS). Nothing we tried has helped and we deliberately chose Dr. Vrooman because the online description of the clinic indicated he does a nerve block for abdominal pain. Waited almost 2 months for an appt. Waited over an hour past our appt time before seeing Dr. Vrooman. I was asked to leave the room for the exam, but was promised by the nurse that I would be called back for the discussion on treatement. That never happened. Next thing I know, my daughter is stumbling into the waiting room sobbing. She said Dr. Vrooman spent most of his very brief time in exam room (5-7 minutes tops) typing. His "associate" did the actual exam. How can he diagnose and prescribe if he doens't even do the actual exam? Said no to her request to consider the nerve block with no reason other than "you're too young" and "that's for trying later" (later? We've tried other options for 11 years!) Ignored my daughter's questions. Manner was abrupt and rude. Tried to bully her into the clinic's 3 week chronic pain treatment, printed out info on another drug to try (we weren't looking for more drugs!) and ran out of the room. Receptionist promised a follow up call on the chronic pain program which we never received. The entire trip was a waste of time and money. We've never had such a negative experience with a dr before! I strongly recommend you avoid the Cleveland Clinic Pain Management Center unless you want frustration, disappointment and a big bill. You won't get help with your pain or your condition. And you won't be treated well.
5.0 Rating
March 10th, 2015
5.0 Rating
January 27th, 2015
1.0 Rating
December 7th, 2013
one trick pony
I have chronic pain radiating in my legs and feet. At the first visit Dr. Vrooman was all 'we can help you, I wont give up' so i went back and got an injection in my lower back and the burning pain in my left leg was worse. I called twice and was brushed off, they would not even tell me which side the injection was in. I went for my next appointment and vrooman was in the room 3seconds and said: 'that didnt help? Well theres nothing else i can do for you.' and ran. Not only that, but because i could not get any response by phone i missed another days work and paid for a ride to the office for no good reason. That is okay though, I'm now on disability instead of a productive member of society.
1.0 Rating
June 21st, 2013
Do not expect help, care, or compassion from Vrooman! But he is always ready to do a "procedure" on you!
Dr. Vrooman was unwaveringly adamant in his determination to NEVER prescribe Opiate based pain medication. Much of the "information" he said to me was so blatantly incorrect that it was hard for me to believe he was a trained M.D. My situation/problems made no difference at all & were truly of no interest to him. This went far beyond him never prescribing opiates; this went to extremely poor quality medicine & patient care. Simply; it appeared that his ONLY concern was to inflict his jaded opinions, self-interest, & prejudice of prescription pain patients onto the desperate people who come to him for help; and he does this without regard to the patient's particular issues. He did not listen at all; his mind seemed so filled by his own ego & self-interest. As a final thought, he spoke much of performing numerous "procedures" on me over the coming months & years. This had all the earmarks of a "Profit Center" rather than a patient care facility at the World renowned CLEVELAND CLINIC! Not at all like the other good, even wonderful doctors I have encountered there.
5.0 Rating
February 21st, 2013
2.3 Rating
October 15th, 2010
Dr. Bruce Vrooman Probably Should Have Specialized In Surgery Not Pain Management
Dr. Vrooman was my Pain Management Dr. for several years. He is excellent at doing procedures. But in my opinion I'd have to say he is really lacking in any warmth in a bedside manner or having sincere empathy. As far as my experiences went, he just wanted to make his appearance, give his required speech then get on with other patients. It always seemed as if SEEING patients was just a necessary evil so that he could get into that procedure room and do what he REALLY likes doing. I needed more than that. I need genuine caring in a Doctor, or I look for another one. PARTICULARLY so in a Pain Mgmnt Dr! Office visits with Dr. Vrooman always left me unhappy feeling. He had this persistent tendency to want me to push past the pain and PT it under control. Thus making me feel like my pain was imagined. Which it clearly was not. And when i periodically came back, due to flare-ups of pain, he made me feel very uncomfortable, as if I had failed. I eventually go so I would bring my wife with me, figuring he wouldn't act so disapproving if she was there (which did prove to be the case). I guess we just weren't a good fit. My other doctors and I have a relationship, whereas the only word I could apply to the relationship Dr. Vrooman and I had is 'contentious'. I finally found a new pain doc, who treats me nicely, I trust her judgment and she seems to trust mine, and I look forward to seeing her. And I find that my new Pain Doc is a bit more perceptive about looking at the bigger picture of what is actually going on (and found that what Dr. Vrooman had been treating as the main source of my back pain was not in fact even the ACTUAL source of my pain). Maybe he'll be a good fit for you, but he was not for me.
3.0 Rating
August 8th, 2017