Rate Now
Share Your Experience
Have you seen Dr. Bruce Welch?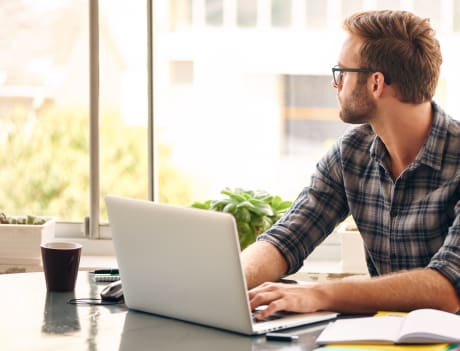 Adult ADHD
Get the facts about attention deficit hyperactivity disorder (ADHD) in adults, including the different types and symptoms of each.
Quality Rating
Highly Satisfied
19 Ratings with 11 Comments
2.0 Rating
March 2nd, 2016
5.0 Rating
February 6th, 2016
5.0 Rating
November 30th, 2015
5.0 Rating
October 23rd, 2013
I Recommend Dr. Welch
I work in the medical field and Dr. Welch was recommended to me by a colleague. I had never been to a psychiatrist before but I had gotten medications from my GP and saw various therapists at different times in my life. Dr. Welch was very respectful of my points of view and experience and takes a very good history, which I know is a good measure of any kind of doctor. I found that he was very much with me in terms of getting on top of things ASAP with a minimum disruption of my schedule and work requirements, etc. He is very practical and to the point and I really appreciate his help & have recommended him to a family member.
5.0 Rating
October 6th, 2013
Very Professional and Competent
I have come to know Dr. Welch very well over several years in management of my Bipolar Disorder. I have been a patient for a great many years and lived in 5 places in 3 states, so I have been exposed to a lot of doctors, psychiatrists, psychologists, counselors, etc. When I was recently browsing around looking for an orthopedic doctor, I was curious and looked up Dr. Welch (after having seen him for years now) and I saw that at least one "reviewer" did an obvious hatchet job on him for whatever reason. I think that is really a shame when you know someone is especially good and is obviously well trained and cares about being competent and professional. Dr. Welch knew every detail about the medications I was taking and am taking, and is great at explaining how the meds are supposed to work and putting that together with therapy and behavioral practice all of which really improved my situation. He is really down to earth and that shows on his website and talking to him personally. I trust and recommend him to anyone struggling with an illness.
5.0 Rating
June 12th, 2013
Very kind and helped me understand and greatly improve my situation. He was very much on target with meds, and explained everything very clearly. I take other medications and have some medical problems and he was obviously on top of of all that. I've seen other doctors in the past and I was very impressed and happy with the whole experience. I recommend him to anyone.
2.3 Rating
March 26th, 2013
Personal Experience
I had experience with this doctor several years ago during three appointments in about five to six weeks. I have been fortunate in the past thirty years to have had two excellent psychiatrists in two Florida cities. So, I know something about the field, protocols and performance. I found Bruce Welch to be basically incompetent, very short of the knowledge of medicines and unable to perform at even a minimal level as a physician in his specialty. During a period of less than six weeks he changed medicines three times. These are medicines that take weeks to become therapeutic. He fumbled from one selection to the next with no apparent plan and instilled zero confidence in the mind of a patient who would know the difference. Dr. Welch is totally self-absorbed and a legend in his own mind. Read his website and then compare it to a physician you know and trust. That should tell the tale. People can go to a good medical school, specialize and be incapable of helping anyone; to the contrary they are a danger to those seeking their help. My experience tells me Dr. Welch is such a person. If a friend or family member needed help in this specialty I would do all in my power to steer them away from this man. I suggest you use him at your own peril. Investigate and talk to people before you allow any professional to treat you. Bad help is worst than none. Best wishes and be careful for it is a jungle out there.
5.0 Rating
May 17th, 2012
very kind and helpful
After seeing a bunch of different doctors and kinds of doctors, Dr. Welch really stands out for me in terms of being on target, down to earth, and obviously very familiar with medicine, therapy and medications. I like that he prefers to avoid or at least minimize meds when it makes sense. I have recommended him to 2 of my family members, and they really respect Dr. Welch.
5.0 Rating
May 4th, 2011
A very good doctor
Dr. Welch was very familiar with my complicated medical problems, and is one of probably very few psychiatrists who performs physical examinations, orders lab tests, reads other doctors medical tests & helps put it all together. The main advantage I found is that he provides really helpful psychotherapy that I have been able to really use.
5.0 Rating
September 12th, 2010
Nearby Doctors

Dr. Bruce Welch is similar to the following 3 Doctors near Saint Petersburg, FL.