Rate Now
Share Your Experience
Have you seen Dr. Bruce Wilhelmsen?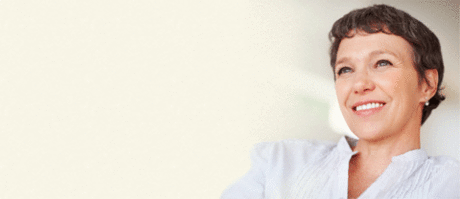 Fibromyalgia
Get the facts about fibromyalgia, including the symptoms and conditions that may be related to it.
17 Ratings with 7 Comments
1.0 Rating
August 8th, 2017
Extremely rude. In a nutshell, I was told to take ibuprofen and follow up in two weeks. That I should be fine. When I stated that the Dr that handled my Ed visit strongly suggested that I see an orthopedic Dr within two days, bc he strongly believed that I had severe rotator cuff damage, he first said that I was too young to have such issues (I'm 38), then he asked if I had seen a "REAL DR AT THE Ed OR JUST A PA"". I walked out in tears. I still can't lift my arm to even brush my hair and my husband has to help me get dressed. I have never felt so insulted in my life. I have always held such respect for Dr's bc they are supposed to be healers. This man literally made me doubt ever seeing another Dr. Please don't waste your time and money on someone that doesn't care about you as a patient. Since that visit, I have scheduled an appointment with an entirely different office. It's a shame bc I have heard some great reviews about other Dr's at that office, but he is a terrible representation of Orthopedic East.
1.0 Rating
June 2nd, 2016
horrible person
5.0 Rating
January 8th, 2016
5.0 Rating
October 28th, 2015
1.0 Rating
December 17th, 2013
A miserable experience
As I read the reviews of so many of his patients, I realize I am just another disgruntled patient of Dr. Wilhelmsen. If I had only read these reviews prior to wasting my time and money to seek medical services from a doctor such as he. I sought help for severe shoulder pain, tingling in my arm and numbness in my hand. Dr. Wilhelmsen ordered useless and painful tests. Two followup appointments were rescheduled without my being notified in a timely manner. On one such occasion, a notice was sent by mail. On the second, my appointment was cancelled the day before my scheduled visit for reasons unknown to me, right after calling to confirm that I would be at the appointment as arranged. I drove 45 miles to Greenville without having been given the courtesy of a phone call to let me know it had been cancelled. I still do not know the reason for my discomfort, but I will not be wasting my time with Dr. Wilhelmsen.
1.0 Rating
August 10th, 2010
Bed side manner worse than mayonaise and possibly fraudulant!
In a nutshell:Dr. Wilhelmson ordered unneeded tests for me. I refused because I am pregnant and he charged me for them anyway. As soon as he realized he couldnt get $ from me for tests, be immediatly belw me off.He spent 10 minutes only with me, and during that time he insulted me, interrogated me, mocked me for being pregnant, and I ended up walking out crying. He told me that I have nothing wrong and no injury...he came to that brilliant diagnosis without looking at any of my previous tests. He had the nerve to charge me $140 for the visit. He didn't diagnose me, treat me, or refer me...he charged me for enduring 10 minutes of insults. Save your $ and go to a Dr who cares! This guy is a joke!
4.0 Rating
June 13th, 2016
1.0 Rating
June 2nd, 2016
5.0 Rating
March 22nd, 2016
1.0 Rating
March 29th, 2015