Rate Now
Share Your Experience
Have you seen Dr. Bruce Yaffe?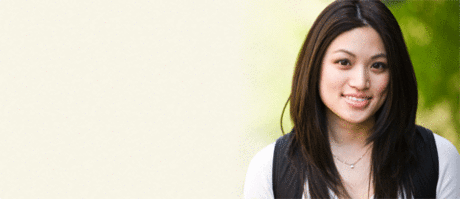 Birth Control
Get the facts about birth control so you can decide which type is right for you.
35 Ratings with 27 Comments
1.0 Rating
June 24th, 2017
Careless...too busy..back in the 80's he was a fantastic service provider..now its like a medical mill
Dr Yaffe is just plain too busy. He gave my wife, who has MS, bad advice--telling her it was OK to get a flu shot...caused her situation to decline. HIs office is so busy that you don't always get to see him --often his associates. He also screwed up my records and it cost me thousand of dollars when applying for long term care. which I can't retract even though my current physician tried. Its a factory operation and he cares more about his art than his patients.
2.0 Rating
April 25th, 2017
REALLY!
5.0 Rating
December 31st, 2016
Competent and compassionate
3.0 Rating
March 31st, 2015
The Concierge Doctor appears
Yaffe was one of the best--back in the 1980's. The huge practice is out of control and his staff makes many mistakes (not sending tests to the right labs--requiring hours of follow-up). He is transitioning his practice to fewer patients and more time with each (a concierge model), and for that opportunity, you get to pay him $3k before he begins to sell you other services. Good luck. I departed last year--tired of listening to him talk (selling related services) and health enhancements. And, his anesthesia doc who works with him on the colonoscopy is bad; unethical in his billing practices (misrepresents his insurance coverage, pulls off your credit card rather than attempting to help straighten out the mess that he has created). Voted with my feet. And, FYI, the doc has asked his best patients to put in positive reviews for him.
4.0 Rating
March 14th, 2015
Big medicine here
Yes it's too busy. They have outgrown the space. I wish I could lay down after my yearly colonoscopy instead of coming to in a dimly lit office. All true. THEN- responsive- even by weekend email. Always gets me in to see a PA if needed and if it requires it- an MD. Your meds are waiting for you at the drug store. Your insurance is fighting you on that CT scan? He will get you in. This is an amazing practice that Dr Yaffe and Dr. Ruden have put together. Now for that recovery room please.....
5.0 Rating
September 23rd, 2014
Dr. Yaffe's the best!
Dr. Yaffe is the best! He's been my doctor for over 20 years and, in that time, I have referred him to my husband, my mother, and now my adult kids. He's very accessible and action-oriented: if you've got a health problem, he diagnoses it, advises you on treatment, and sends you on your way. Quick questions can be resolved via email in short order. In an emergency, you can almost always be seen by a medical professional the same day. As for GI, his approach to colonoscopies is the best I know of. Others in my family are seen by Dr. Kakoulas and Dr. Braunstein and are happy with their care. PAs are knowledgeable and helpful. Referrals to specialists, many in the same office, are top-notch. An excellent choice for medical care.
5.0 Rating
April 24th, 2014
incredibly responsive
5.0 Rating
December 30th, 2013
Excellent physician and staff
I have been going to Dr. Yaffe since the mid-1980's and have never been anything less than pleased with Dr. Yaffe and his staff. During annual physicals, he brings up my records on the computer, newly evaluates each of my medical issues and recommends excellent specialists or makes appointments for colonoscopies, endoscopies, which he performs expertly in his office setting. The office, in fact, offers a number of health programs on site and if you find yourself ill one morning, you can walk in and see a PA and then, if needed, a physician on site rather than go to an emergency room. Staff is excellent and helpful. PA Valerie Cotsalas, for instance, is very professional, caring and knowledgable and has gone out of her way in times of need. Recently Miriam doggedly pursued a medical facility to make certain they had my necessary info to perform a medical test. It is a great place and I have been in capable hands all round for thirty years now. Highly recommended.
5.0 Rating
November 20th, 2013
Been satisfied for over 20 years
Bruce Yaffe has been my physician for over 20 years. I appreciate the variety of specialists and tests available at the same office. I also appreciate being able to see a qualified medical professional at short notice when I need one. My only complaint is that some time when I call, there is a long wait or I get an answering machine.
5.0 Rating
October 20th, 2013
Excellent Care! Thanks, Dr. Yaffe.
Ive been going to Yaffe Ruden for over 10 years and the care I've been getting from the doctors is exceptional. As a cancer survivor, I've probably had experience with more doctors than most people have had in their lifetime. I'd like to cite Dr Bruce Yaffee. I've had several colonoscopies and an endoscopy. Besides professional excellence, Dr. Yaffe and his entire staff are dedicated and caring. And they're also upbeat and make you feel at ease.. Dr, Yaffe's table-side manner (I'm on table, not a bed when he performs the colonoscopy) makes you forget you're in a doctor's office. He's got a good sense of humor to make you forget you're getting an intrusive medical procedure. The mood is so relaxing that afar the anesthesia I felt as if I was waking up in a seaside resort. (Indeed, the recovery room is actually furnished like a beach even with the sound of waves.) I just have one wish. That I hope to be going to Dr, Yaffe for many more decades.
5.0 Rating
September 21st, 2013
I have been a patient of Dr. Yaffe for 20 years. When I had to have cancer surgery 7 years ago, they got me in to do my pre-ops instantaneously (my surgeon called at 5:30 PM and I was in the next day). At the time, I was on a healthcare system which required referrals, and I can't even begin to say how helpful the referral person was in getting me everything I needed (which was a lot). Luckily, things for me are better now, but when I need something Yaffe Ruden is there. My husband's doctor retired a few years ago and he came to Yaffe Ruden. He has been incredibly impressed by Dr. Yaffe and his staff. Whenever I have a question (even if mundane), I can email Dr. Yaffe and I get a response the same day. The PA's are all very helpful and caring. This is a busy practice with an incredibly broad range of resources which they manage very well. They are always striving to improve things. Jane R.
5.0 Rating
September 5th, 2013
Dr. Yaffe Review:
I have been a patient of Dr. Yaffe's for over 20 years and I plan to be a patient for many more years to come. I have never I had a problem or complaint about him or his staff. He has also been a great help to me with my health insurance. I have referred him to many people in the past and still refer him today. I highly recommend him and his team. You definitely won't be disappointed with Dr. Yaffe.