Rate Now
Share Your Experience
Have you seen Dr. Bruce Younger?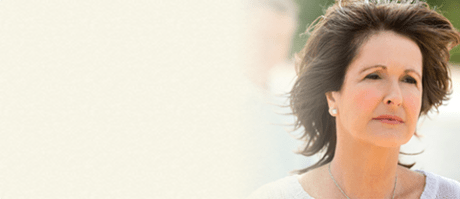 Metastatic Melanoma
The facts about metastatic melanoma, a serious skin cancer, including signs, symptoms & what happens to the body in each stage of cancer.
57 Ratings with 14 Comments
5.0 Rating
June 20th, 2017
Very thorough, good follow-up, funny, personable, but definitely knows what he's doing. He's a straight shooter, tells it like it is.
1.0 Rating
September 14th, 2016
Before an appointment could be set, they verify the insurance. Being disabled, I have both Medicare and Medicaid. Never a co payment and very low prescription costs. They called back confirming insurance would cover the visit. I went to see about warts on my feet, but he was more interested in a mole that I had on my chest all my life. I left discouraged, since my main concerns were not addressed, so I never scheduled a return visit. A few months later I received notice from doctors office that I needed to pay a fo payment of about $20 I disputed it, since they failed to bill my secondary insurance. I forwarded my info a second time. Then I started getting bill collectors calling me. For which I called the doctors office, got the billing department. She was quite argumentative and defensive, since it was she that failed to Bill correctly. Over the years, more bill collectors, and more phone calls back to the doctor, in effort to speak with the Doctor himself, but the ladies in the office refuse to let me speak to him, probably afraid that he might find out that they are screwing up and unprofessional.
5.0 Rating
September 14th, 2016
4.0 Rating
April 29th, 2016
Been coming here for years!!! Believe he is a great doctor. The only issue is he is so good, many go to him and the office tends to over book patients, it takes more than an hour to be seen, yikes! So don't try to go on your lunch break you will not make it back in time to your job. Other than that, he is very nice, explains well, however he does talk really fast to get you in and out once you are being seen. So I recommend you write down questions to ask him. This way you wont forget under pressure as he is trying to get you out the door.
2.0 Rating
November 29th, 2015
Prepare for log waits
I was a patient with Dr Younger for about 5 years. I liked the care he provided, however, I always had a very long wait in his waiting room. Recently, I arrived on time for a 10:30 appointment, and had still not been seen by noon. I asked the receptionist when I would be seen, and was told there was still someone ahead of me, so I cancelled my appointment and left. I understand that a doctor's time is valuable, but so is mine. I will be looking for another doctor.
1.0 Rating
October 2nd, 2013
cost
1.0 Rating
October 20th, 2012
A complete joke
I showed up for my schedule 9am appt I had to wait 6 months to get and when I walked in I said I am here for my 9am and the girl said, "No you aint" I said what do you mean? She said we rescheduled all those appt for today , I said no one called me I drove 45 min, She said "Yes they did" I said no they didnt, she said "yes they did" I said no they didnt. I said OK when can I reschedule tomorrow or something. She said "How about April" Its freaking October!!!!! I have melanoma!!! I said are you nuts. She said "well thats all we got you are the one who didnt reschedule when they called" I said no one called me you idiot!! And I walked out. This is unreal ! I will never go back rude nasty and incinsiderate and they lie!!
3.7 Rating
September 17th, 2012
Nurse was rude, waited 90+ minutes
1.0 Rating
February 27th, 2012
Poor Quality
1.0 Rating
April 13th, 2011
dont go