Rate Now
Share Your Experience
Have you seen Dr. Bruce Zaret?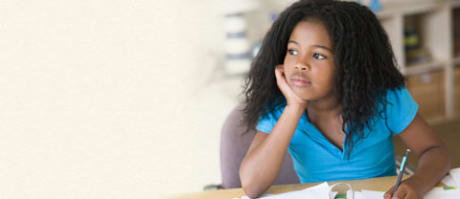 ADHD
Attention Deficit Hyperactivity Disorder (ADHD), including the different types and who gets them.
17 Ratings with 10 Comments
3.0 Rating
December 18th, 2016
2.0 Rating
August 7th, 2015
Good and pleasant visit but Slow results
The visit was pleasant. Dr Zaret did a good job I think doing my EMG along with the assistant that helped but It's been 10 days my EMG results still haven't been sent to my orthopedic doctor. Also on top of that I have called all week to have the results sent to me to have and all I have got done is leaving my name and number on a voicemail for the medical records person to call me back. Getting the results in a quick manor is very important and they need to work on that
1.0 Rating
September 11th, 2014
Unprofessional Treatment by Office Personnel
I just wanted a simple direct answer to "Why?" Why?, when Kim (office personnel) after taking my information last week assured me that Dr. Zaret was taking new patients, that she now tells me, quote "Dr. Zaret will not be seeing you." I asked her to please ask the doctor "Why?" She said that he would probably not give me an answer. Quote "He is a very important man." She then said she was busy answering phones. "Can't you hear the phones ringing in the background while I listen to you vent."
5.0 Rating
April 26th, 2013
He's Great!!
Dr. Zaret is very knowledgeable, prompt, efficient and a no-nonsense kind of doctor. I read the negative reviews about him and couldn't believe they were about the same person who'd been so helpful with me. He had compassion for the pain that I was in, ordered the appropriate tests, and gave me the results quickly, so as to begin the treatment immediately. He explained what the problem was, in layman's terms. He's not a smiley-faced or talkative fellow, just a very good doctor.
1.0 Rating
August 24th, 2012
Needs to retire
3.7 Rating
August 14th, 2012
Dr. Zaret runs a tight ship. Things go smoothly from enter to exit. He seems knowledgeable and caring but once the standard checks are performed, his diagnosis can be sketchy. He does not go into a lot of detail and ends the visit rather quickly. I'm not sure how happy I am with this situation and will think carefully before I decide to return or look elsewhere.
1.0 Rating
July 15th, 2012
Poor physician
This was my first appointment with a neurologist ever. I am a 57 year old Vietnam veteran with nagging injuries due to shrapnel exploding causing it to lodge into different parts of my body. Needless to say I've been to several doctors in my day. My general doctor referred me to a doctor specializing neurology. Zaret was the closest to me distance wise so I figured I would give him a try. Bad idea. Never have I had a doctor speak to me so harshly. I've remember drill sergeants who were more respectful. Didn't spend time with me, actually argued with me about the way I was feeling, yelled at me, and so on. If I didn't have more self pride, I would have thrown him out of the room just as fast as I about walked out. Never will I go back to Bruce Zaret nor will I EVER recommend him to anyone else. Good luck and keep searching for a better doctor. Whoever wrote that Zaret was excellent must be related or must be Zaret himself.
1.0 Rating
July 15th, 2012
Staff was somewhat friendly and caring---however, Dr. Zaret was not caring whatsoever. He is rude, impatient, doesn't like when patients ask questions, and has an overall terrible personality for the profession he is in. He also didn't spend any time with me assessing my problems and addressing my health concerns. I have left his office many times crying and this will be the last time. This last time he yelled at me and called me the equivalent of "ignoramus" but using a derogatory term that would insult the mentally handicapped and those with family members who are handicapped. Never go to this doctor. He won't give you the treatment you need so why bother...even if he was nice, he's still not a good doctor.
1.0 Rating
February 18th, 2012
Run while you can
Bipolar? If you think you have problems, there are nothing compared to the problems this doctor has. He is different everytime I go to see him, and l ...