Rate Now
Share Your Experience
Have you seen Dr. Bryan Barnes?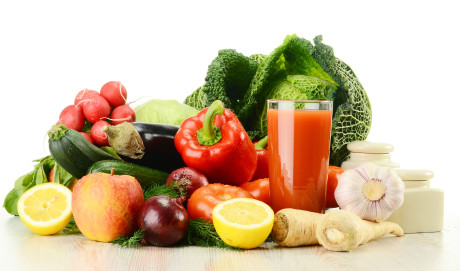 Type 2 Diabetes
Type 2 diabetes is a chronic disease in which your body is unable to maintain a normal blood sugar (glucose) level.
41 Ratings with 10 Comments
1.0 Rating
May 25th, 2017
Avoid
After seeing this doctor for years, I received a certified letter saying he would no longer see me over an alleged 60 dollar bill. I paid my co-pay every time I visited the office. The person I talked to refused to help me at all. Anyone that is worried about a few dollars, (Which I didn't owe) over their patients health, doesn't need to practice medicine.
5.0 Rating
January 5th, 2017
1.0 Rating
November 25th, 2015
5.0 Rating
August 25th, 2015
Nice Dr
1.0 Rating
April 8th, 2013
I have been seeing Dr. Barnes for several years. Up until recently I received pretty good care from him. And now his staff is very rude. Dr. Barnes acts as if he could care less if you come back. He now uses phone recording to contact patients. No personal contact seems to be their way of doing business. Then you pay your bill as you leave. Paid in full. 2 days later you get nasty phone calls from someone not speaking very good english and demanding payment. You try to discuss this with Dr. and office manager. they don't listen. so the calls and letters continue. I have had all I can take. I wish Dr. Barnes nothing but success in finding new patients. I for one will be seeing a new doctor.
5.0 Rating
June 22nd, 2012
Like having a doctor that cares enough to be your friend
Darn good doctor! Very thorough in explaining diagnostics ordered and the results in layman's terms. Takes the time to give multiple treatment options and straight forward about the consequences of not following treatment. suprisingly mindful of the financial impact of various treatment/Rx regimes and takes the time to help the patient find what is best within the constraints of insurance coverage.
1.0 Rating
March 9th, 2012
Awful awful experience
Well, let's see where to begin.... For starters we originally went to him because we couldn't get into urologist before having 2 confirmed fertility tests. So after first one we get call from nurse saying everything is good to go. You automatically think hey we just need to keep trying. After a couple months I made an appt with my dr who had delivered my first two children from a different marriage. His results had been faxed to her previously. So when she came into my room I asked what was wrong with me assuming I might have some secondary infertility issues and she said nothing, you are fine but your husband has absolutely no way of having children. Other words of course but anyway I was shocked. Cried, yelled and then called Dr. Barnes office demanding answers and made an appt. to come back in. All he could say was that his nurse made a mistake. Showed no emotion and just told us to adopt. So today I called to see if they would call in a script for him because he was around my son who had the flu and started showing symptons this morning and they wouldn't call anything in before seeing him. My Dr. Sure didn't hesitate to call something in for my Daufhter and I. They flat out said they didn't want us in there if we had been around the Flu.
3.7 Rating
June 27th, 2011
1.0 Rating
February 18th, 2011
They will give meds without checking history to see if meds may have been given recently. I was mis-diagnosed with diabetes had to have another Dr test me to find out what I already suspected, not diabetic. No follow up at all, it is get you in and collect your money then forget about you till next appointment.
5.0 Rating
June 17th, 2017