Rate Now
Share Your Experience
Have you seen Bryan Kelly?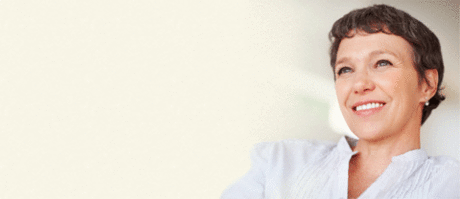 Fibromyalgia
Get the facts about fibromyalgia, including the symptoms and conditions that may be related to it.
65 Ratings with 18 Comments
1.0 Rating
January 31st, 2017
the after care was terrible
5.0 Rating
October 10th, 2016
Great Care!!!
5.0 Rating
July 5th, 2016
Fantastic outcome, terrific doctor!
Extremely positive results from my FAI, labral tear repair, and capsular plication surgery with Dr. Kelly. I'm fit, young, and athletic, but I'm also hypermobile - it causes a lot of problems. So few doctors understand hypermobility patients like me, but Dr. Kelly totally gets how to deal with lax-jointed people successfully. He devised a surgical plan that would relieve my pain, preserve my hip, and have me back to my normal, active self. Recovery was long - crutches for over 6 weeks, physio for months, and limited activity for approx. 7 months - but it was totally worth it. I'm 2 years out from surgery now and completely pain free. Also, Dr. Kelly's staff (Dante in particular) were tremendously helpful in preparing you for surgery and answering questions afterwards. This is very important as you need to be extremely compliant so that you do not damage the repair and get everything strengthened properly. Highly recommend this doctor; I'm so glad I found him.
5.0 Rating
May 19th, 2016
5.0 Rating
November 23rd, 2015
5.0 Rating
September 16th, 2015
Excellent surgeon
5.0 Rating
July 14th, 2015
Highly highly recommend
2.0 Rating
June 8th, 2015
repaired joint looks great, but constant pain
I was a marathoner who tore the labrum in my rt hip while training. Imaging showed that I had an undiagnosed birth defect, so that my misshapen hip bone was chewing up the cartilage around it, I had a CAM impingement, etc. After a few surgical consults, I decided that - if I needed to have the hip repaired - I'd go to Dr. Kelly. I was terrified to do the surgery, and would only do it if I had to, despite daily pain (which I felt I could live with). He and his team kept an eye on it with MRIs, and we reached a point where I'd be having a total hip replacement at age 43 if I didn't go ahead and have the labrum and impingement repaired and the joint reshaped. Dr. Kelly said it was a straightforward surgery and shouldn't be a big deal. Ha! I was supposed to be on crutches 2-3 wks, back at work w/in the same time frame. I was on crutches for 10 wks, a cane for months after that, and housebound (I live in a 4th-flr walkup and they didn't want me using the stairs) for almost FIVE MONTHS. I did EVERYTHING they asked of me - did the physical therapy, icing, etc., exactly as instructed; I am disciplined and wanted to heal as fast and properly as possible so I could get back to my life (which has never been the same). Dr. Kelly tried, at first, to help, sending me to an ART specialist, etc. But I was in godawful pain, and even getting an Rx for Tylenol #3 out of his staff was like pulling teeth; they made me feel like a drug addict. I couldn't walk or stand up straight, and did PT until they fired me b/c I was too strong and flexible for PT purposes, and yet, b/c the joint itself looked good, Dr. Kelly told me he couldn't do anything for me and to go to a pain management specialist. He was always upbeat, but I did feel blown off. Now, a few years later, I am in almost constant pain. The hip has deteriorated to the point that I may need that replacement after all. I don't think I'll go to Dr. Kelly! Other surgeons who have looked at images of my hip do say that the joint looks beautiful, perfect, you'd never know I'd had surgery, but clearly something went wrong - nerve or muscle damage - and I was unable to get help for this, despite asking him and his staff, doing my own research, endless visits to different drs, etc. I don't know what happened in my surgery (maybe the traction damaged something - ?), but do know that I'm miserable with even worse pain. Not only can I not run anymore, I can't do the elliptical. Or bike. Or even walk. And by "walk" I don't mean for exercise - I mean getting around NYC for daily life. It's awful and I'm miserable - stressed, angry, depressed. It's extremely difficult to parse out what blame falls on the surgeon and what is just my deteriorating body, but I did think it was important to share that I've been worse since my surgery with Dr. Kelly and that I did not feel I got the postop care I needed.
3.0 Rating
April 17th, 2015
Don't Buy Into the Hype
5.0 Rating
February 27th, 2015
great dr
1.0 Rating
January 16th, 2015
WARNING!
WARNING! Dr. Kelly told me I was the perfect candidate for bilateral arthroscopic hip surgery that I couldn't wait more then a year otherwise it would cause more damage and that I would have a 95% return to pre injury status. He continually told me not to worry that by having the surgery he could help eliminate my debilitating pain. I went to him because he has one of the best reputations and the most experience with FAI and labrum repairs. After 2 surgeries I am in the same pain as pre surgery. It has taken a year from my life thousands of dollars (he did not accept my insurance) and he basically washed his hands of me and told me that maybe it was nerve damage. He convinced me without a doubt to have this surgery and now I have scars both literally and figuratively and back to square 1. When I told him I was still suffering he said the surgery doesn't work for everyone. Pre surgery he never once said there was a possibility that the pain could be coming from somewhere other then the impingement or tear. I realize he helps many but I am compelled to write this for those desperate to find relief that there IS a chance this surgery will not fix it. I would have felt much better about him and this been clear. He doesn't deserve any stars from me.
1.0 Rating
August 5th, 2013
Contrary remarks to others written
If you are a famous sports star or any type of celebrity and of great wealth, by all means try and get to see this man. BUT, if you are just an ordinary person with regular insurance,which was asked for even before my name or problem forget it!!!!!! This Dr. would not even see or speak to me but I was spoken to by his P.A. and told to go elsewhere after hearing which insurance I carry, altho' he participates with same. Also, I am not young and believe this is a problem for him.