Rate Now
Share Your Experience
Have you seen Burke Robinson?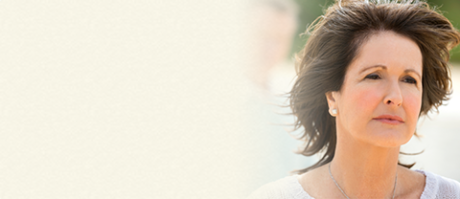 Metastatic Melanoma
The facts about metastatic melanoma, a serious skin cancer, including signs, symptoms & what happens to the body in each stage of cancer.
Quality Rating
Highly Satisfied
158 Ratings with 106 Comments
5.0 Rating
August 21st, 2017
5.0 Rating
July 17th, 2017
5.0 Rating
June 30th, 2017
Dr. Robinson - TOPS
Words are really inadequate to express my satisfaction with Dr. Robinson and his staff. Unequivocally, Dr. Robinson is tops. I met Dr. Robinson several years when I needed a precancerous spot between my eyes removed. Even before Moys, his expertise and skill left me with a virtual invisible scar. So when I contemplated plastic surgery, there was no one else I would even consider. No longer in the Snellville location where I had originally saw him, I did a Google search and quite literally tracked him down. After consultation, his recommendations were for brow lift, and procedures for eyes and neck. When I compare my results to that of others who underwent similar procedures with other surgeons, there is no comparison to the success of Dr. Robinson's work - natural youthfulness without obvious surgical procedures. His skill is only surpassed by his kindness and concern for his patients. I drive over an hour to Dr. Robinson's office, but I would follow him to the moon. He makes me feel as if I am his most valued patient. His staff is remarkable, they are genuinely friendly and supportive, as well as skilled and professional. I look forward to visiting with them at every appointment, and will miss them when dismissed.
5.0 Rating
June 30th, 2017
Very satisfied - recommend
I am a 65 yo male who came to Dr. Robinson with sagging eyelids, to the point where the upper lids impinged on my vision. Lower lids just sagged and looked old. Surgery was easy with quick recovery. I was particularly impressed with the degree of follow-up to ensure that the healing was progressing well and the results were on target. Specifically, I had some bruising on one lower lid from the surgery that persisted for a few days, but a laser treatment (by his office) cleared it right up.
5.0 Rating
June 25th, 2017
I am very pleased with the result and overall experience with Dr Burke and his team. Having a browlift was a decision that scared me, seeing so many bad results on the internet. I did not want that surprised look. I liked that the before and after pictures for Dr Robinson looked natural. Ten weeks post op I just had my hair colored and my stylist noticed the little scars but could not believe I had any work done. It is great to have my eyes look refreshed and my forehead looks great too. Recovery wise, buying the Brookstone wedge pillow from BB and B was a Godsend. The reclining chair was just not comfortable so the wedge helped me stay elevated and get a good nights sleep. The incisions are still sensitive but not painful. Time wise the first two weeks I had bruising under my eyes but some large sunglasses made it easy to go in public. The arnica montana helps me with bruising and soreness, So if you have been on the fence about whatever procedure my vote is to 'go for it.' Dr Robinson and his team are a great place to get result you are looking for.
5.0 Rating
April 23rd, 2017
I had a lower blepharoplasty with fat transfer and was SUPER nervous about in the beginning. I paid for the surgery upfront but cancelled at least twice because I would get spooked every time and did not know what to expect. I did not know of anyone who had experienced the procedure which made me even more nervous. The thought of going under and then not knowing how my face would look really scared me but I am so glad I broke down and did it! I am in my mid 30's and suffered from severe puffy under eye bags since I was a young teen. It got worse over the past several years to the point where I would wear sunglasses ALL OF THE TIME. Dr. Robinson went in and did the the lower bleph with fat transposition and my results came out GREAT and I feel so much better!! I did not have any complications and within less than a month my eyes felt like nothing had been done to them. I did extensive research on surgeons who specialize in this surgery and he seemed like the better choice. I am so glad I decided to go through with it and highly recommend him for this treatment!
5.0 Rating
April 22nd, 2017
I am very happy happy with the overall experience from the moment I walked in to the six weeks office visit. I am still healing but the results appear very natural. The bag you go home with before surgery has been carefully thought through. Provisions are made for all necessities you will need to recover! The staff is very cordial and helpful. My Dad was very sick and possibly dying the day before I was to have surgery. In asked her what I should do, and she said, 'You can always do this later. Dr. Robinson will understand.' I postponed my surgery, my Dad passed away a few days later, and rescheduling was easy. I love Dr. Robinson. He is careful and very calculating, and will not go beyond what is necessary. He is the best!
5.0 Rating
April 21st, 2017
No more crooked nose
Dr Robinson and his staff were always very kind, they made this process a lot easier. Office visits were easy, they were great at maintaining communication, and the surgery day itself was amazing - I felt spoiled. It's amazing how straight my nose is now, before I would photoshop every picture taken of me to straighten it out because I was so self-conscious... but now I do not have to! I am still a little bit concerned about the swelling, sometimes I will look in a mirror and think 'why is my nose so big now.!' But then the swelling will reduce and I will be in love with my nose again. I know it's just a cycle of swelling and non-swelling and I look forward to the day where there is no more swelling. Overall Dr Robinson was great and his staff were always so kind to me. If I ever need anything more done, I will be sure to come to him first.
5.0 Rating
April 17th, 2017
5.0 Rating
April 15th, 2017