Rate Now
Share Your Experience
Have you seen Dr. Burt Webb?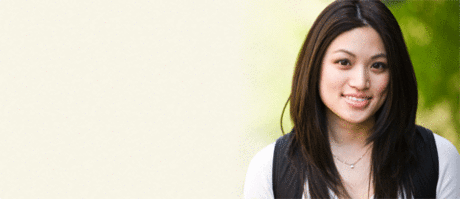 Birth Control
Get the facts about birth control so you can decide which type is right for you.
39 Ratings with 17 Comments
2.0 Rating
August 12th, 2015
I WOULD BE ASHAMED
I have called the office multiple times, "Gaby is currently on the phone , I'll h have her call you back" it was for a surgery, called four different times and nothing! I would understand if this was a department store, but we are talking about people's health, unprofessional is an understatement. I finally called to leave a message for doctors., choices 1)B.B.B. 2) new doctor, 3) fire your staff....THIS IS NOT A GAME!!!
2.3 Rating
December 2nd, 2012
Don't go here
1.0 Rating
July 1st, 2012
Lack of care
Went to Dr. Webb the begining of my menopauce. He laughed in my face on several occasions, once when I asked for medication for hemmrhoids and on the phone when I called to advise him that the rx he gave me for menopauce was making me crazy. I was crying and pleading with him for advise and he said,"call in the am and see if we can get you in to discuss the options and differnent meds" Eventhough I was at my lowest ever in my life with these meds, he didnt have time for me. Thats the last we spoke.I would NOT recomend this Dr. if you are in pre or menopasual. They are more concerned about the cosmetic side ie,botox etc.
5.0 Rating
June 7th, 2012
Awesome!!
2.3 Rating
May 5th, 2012
Not sure???
Was impressed with the fact that I was having a minor emergency and the office/staff/doctor waited for me and squeezed me in...he was very reassuring. After ultrasound, came back for follow up and left in tears. More confused that when I went in and have no answers as to what is going on with me. Mind is still swirling with questions/decisions/etc. Wants to see me again but this time pushed off to the nurse practitioner which I believe in their abilities but...did the doc just give up already? I am terrified at what is happening to my body and have cried non stop since my appointment a few days ago. Not so sure what to do...maybe he is good at delivering babies but not so sure on his ability to handle other problems.
5.0 Rating
January 12th, 2012
Excellent Doctor
Surprised at how good this guy was at working with me. This is a great doctor with an excellent bedside manner and obviously well educated. I would highly recommend him. As for his staff, them seemed fine to me. They did screw up appointment time, however; but they were very friendly. I read the other reviews and my guess is based on those reviews he may have a bad one in the bunch HOWEVER he IS an excellent doctor. These doctors need to be told directly about bad staff - they cannot fix what they don't know is broken. Again, great doctor and I will go back.
5.0 Rating
July 2nd, 2011
I visited this doctor for a second opinion and will continue with him. I felt very confident with his opinion.
3.7 Rating
June 13th, 2011
Beware of the office staff here,,imcompetance rains there!Bye doc sorry
Don't let the office staff or front desk ladies run you.Hard to get appts.because you are always put on hold.Well today was the last straw,guess they just don't need any business huh cause it shows in their front desk and being put on hold for over 45 minutes constantly.Docs!Your front desk can make or break you!Time to leave for me,shame too isn't it .
5.0 Rating
March 17th, 2011
1.0 Rating
February 23rd, 2011
beware of office staff
I went to Dr. Webb at the recommendation of a friend. Having said that, I will let you know, I went to him for about 8 weeks and NEVER saw him once. I was always pushed off to a Nurse Practitioner for ultrasounds, labs, etc. The office staff was horrible and the reason I switched to my present doctor. They seemed to have an attitude of "who cares". So many times I would drive from Chandler to an appt, only to find out they had canceled my appt 15 mn before I arrived NOT by cell phone, but on my office phone in Chandler. Finally after this happening four times, and being told that I was essentially not good enough to have an appt with the doctor and my pregnancy only qualified me for the nurse practitioner...I changed. I walked out with my records in hand. Pregnancy is a dangerous time - it behooves health care professionals to actually MEET their patients and not push them off on an underling.
5.0 Rating
December 31st, 2010
We needed to get a second a opinion on a condition I was experiencing. After having surgery as my only option from my old Doctor, Dr Webb was awesome. He really listened to my concerns and my whole story! Looked at the MRI I brought him. And gave me the antibiotics I was hoping for instead of exploratory surgery right away! He was professional and I appreciated his honesty, gentleness and straight forward approach and communication. I am excited to go to him in the future OB/GYN needs!
Nearby Doctors

Dr. Burt Webb is similar to the following 3 Doctors near Scottsdale, AZ.

Dr. Millie Behera

Obstetrics and Gynecology, Reproductive Endocrinology and Infertility

Scottsdale, AZ 0.40 mi