Rate Now
Share Your Experience
Have you seen Dr. Burtram Odenheimer?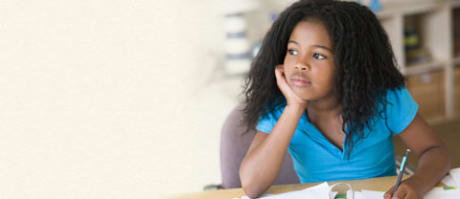 ADHD
Attention Deficit Hyperactivity Disorder (ADHD), including the different types and who gets them.
8 Ratings with 6 Comments
2.0 Rating
March 12th, 2016
You couldn't do better
1.0 Rating
March 15th, 2014
I went to see Dr Odenheimer. I have had MS for about 14 years. Someone told me he was very good with MS. He is not! I asked for an MRI of my head to compare lesions to previous lesions. He said "You have had MRI in the past so he didnt think I needed anotherone. Last one was at least 6 years ago. I have begun the disability process and I gave him paperwork that needs to be filled out by my doctors. At the end of my apt he handed the papers back to me and said to have my primary care fill them out. He said he thinks my problems are from diabetes not MS! Also went on to say MS is not painful! He does not listen to anything I say and is no help at all! I would not reccomend him to anyone!
1.0 Rating
March 8th, 2014
the setback Dr.
I got a MRI report saying I had white dots on my brain and three of the larger ovoid ones were highly indicative of a demyelinating disease, specifically MS. My pcp and I had agreed some years before that I probably had fibromyalgia. As my symptoms progressed I had the MRI. I went to see Burtram Odenheimer. He told me I probably had carpal tunnel. Some time later I requested my records from my PCP. I was shocked to see the rude letter he had written about me. The following is his letter w/o names. I saw ___ ___ at your request for her innumerable complaints. She never quits adding to her list of complaints. I have a chart in my office that gives about 14 common neurologic complaints and she indicates that she has all of those. She complains about "pain all over my body" , sensations that "bubble out" from her neck, et cetera, et cetera, et cetera. Her MRI brain scan, which I reviewed, shows a few (six to eight) nonenhancing white matter dots in the periphery which are not particularly typical for MS. The neurologic exam is impressive for her multiple, multiple complaints and suggestible nature, but she really has no hard findings whatsoever. The blood pressure is 145/95, checked twice. Her visual acuity is fine in spite of her complaints. My impressions are: 1. This never-ending list of complaints, including "I cry a lot" with an essentially normal exam, does not suggest MS, but suggests mainly a supratentorial problem. I doubt whether she has myasthenia gravis or lupus or even carpal tunnel syndrome, but I suppose she could the latter. 2. I think that her MRI scan is consistent with her smoking history and and elevated cholesterol and perhaps mild hypertension, and it certainly does not suggest MS. Back to me. Its been several years since that ugly letter. I decided to ignore the MRI report and accept my PCPs diagnosis of fibro until now. Sometimes Im better but most of the time worse. My balance is getting worse and sometimes these so called "flare ups" hurt so much. Actually I have pain everyday. It's complicated and my most infuriating problem at this time is glossodynia or burning tongue syndrome. I hope this helps someone.
5.0 Rating
March 20th, 2013
Prompt accurate
I got in to see Dr Odemheimer much faster than expected. He was very prompt. he included my desires with outcome and lead me through all the types of medications for my condition. He described many of the side effects of the different medications that could be used and WE decided the best possiable avenue to procede. I would not go any where else.
1.0 Rating
November 9th, 2011
IN NEED OF HONEST CARING PRACTITIONER
I went to see Dr. Odenheimer at the suggestion of my neurosurgeon to see a neurologist following a closed head injury with facial fractures with subsequent headaches. Dr. Odenheimer tells me one thing but said something TOTALLY different to my neurosurgeon and attending physician. He recommended ANTIDEPRESSANTS!! REALLY??!! After a CLOSED HEAD INJURY WITH FRACTURES AND A LUMBAR DRAIN??? Is this quack medicine practicing or just not caring ... because I didn't have insurance??
3.0 Rating
July 16th, 2015