Rate Now
Share Your Experience
Have you seen Dr. Byron Willis?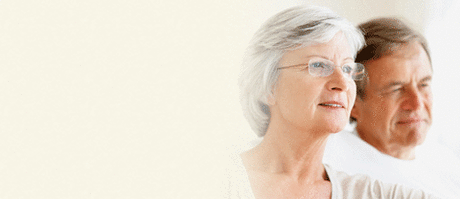 Alzheimer's Disease
Get the facts about Alzheimer's Disease, including the symptoms and stages.
34 Ratings with 13 Comments
5.0 Rating
February 22nd, 2017
Great experience
2.0 Rating
June 4th, 2016
1.0 Rating
August 10th, 2015
Poor care and no bedside manner
Dr. Willis operated on my Partner for a "simple" Mengioma. The surgery was much shorter than we were told but there were numerous problems during the surgery & my Partner developed an infection that was obtained during the surgery. He was pleased with the infection which then lead to 9 more days in ICU and going home with a Pik line into which I had to inject antibiotics several times per day. Dr. Willis saw my Partner ONCE after both surgeries. His care and bedside manner were deplorable in my opinion.
5.0 Rating
June 24th, 2015
The best for surgery
1.0 Rating
March 12th, 2015
Stay AWAY from this neurosurgeon and his office staff
I required brain surgery in 2009 to implant a shunt. I had severe problems tolerating it. In 2010 Dr. Willis performed another brain operation on me. He clamped off the catheter that drains the spinal fluid from my brain saying that he would be monitoring me closely to see what my "clinical response" was to clamping the catheter. I was put into a regular room Vitals were done at midnight and then no one saw me. They found me comatose 4 hours later. (Clamping the catheter had caused my brain to swell to a huge degree. ) I was transferred to the ICU where I remained comatose for days. I went through much physical and "memory retraining". My vision was damaged permanently due to the high pressures on my optic nerve. I knew then I had to find someone that knew what they were doing. I had many problems with the office staff from the start. From my experience they are totally unprofessional and can not relate to patients at all. I found a extremely reputable neurosurgeon who knew within 5 minutes why I was not tolerating the shunt. He also told me I was misdiagnosed. My sincere hope in writing this is that other people needing brain surgery will not have to suffer the way I did. I certainly do not recommend Dr. Willis or his staff.
5.0 Rating
January 19th, 2015
3.7 Rating
November 22nd, 2014
Dr. Willis is an excellent physician. His staff is good, as well. My only frustration with his office is with follow up care. Perhaps because I was not an emergency situation, his staff did not return phone calls in a timely manner.
5.0 Rating
October 11th, 2013
1.0 Rating
April 6th, 2013
My husband has been pushed off from this Dr. so many times it's not even funny. He NEEDS surgery like, NOW. Every other Dr. he has seen even the one that retired from that same office recently says my husband needs surgery. He can't even stand up straight or work a full shift anymore. What does this guy do? Not only does he not listen to my husband but, orders more MRI's (they already have about 5-6 of them) and, then just pushed him off. Dr. Willis didn't even offer anything to help with his pain. Looks to me like someone has a God Complex.......save yourself and your loved ones the hassle and NEVER see this quack job..
3.7 Rating
June 1st, 2012
3.7 Rating
January 24th, 2012
1.0 Rating
January 10th, 2012
So far I'm not impressed with this Dr. Have waited at least 3 months to get in to see him. He decided to take vacation and all patients had to get rescheduled until he got back. Now, on the day before my friend was scheduled to see him his staff called and cancelled again. Who knows when my friend will get in to see him In the meantime my friend is in a massive amount of pain but do you think he cares. No I don't think so.