Rate Now
Share Your Experience
Have you seen Dr. Cameron Duffy?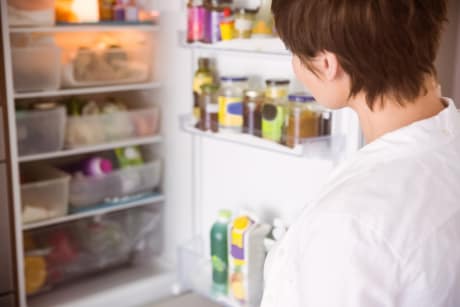 Binge Eating Disorder
Get the facts about binge eating disorder, including symptoms, causes and related conditions.
12 Ratings with 5 Comments
2.0 Rating
August 11th, 2016
1.0 Rating
December 24th, 2015
we will never go back there...
My husband and I used to go there, a few years ago, he was nice and informative. Then as time goes on, the Doctor and his staff weren't as friendly.. I felt like we were intruding on their time. The staff at the desk, were NOT friendly, and would make us wait for an hour at times and no one else would be in the waiting room.. Doctors like him, and their staff needs to be run out of town... Of Course this is my opinion.. I will never go back there not even a dare.....
2.3 Rating
November 18th, 2014
I won't go back to that office
The staff in this office have got to be the rudest people I have ever had to deal with. Im sorry to say but the staff all look like they are wear dirty clothes. Nasty attiude all the way around. Dr Cameron Duffy was very nice and listened to me. However I could hear his wife sayng the ( F ) word to a patient. very unprofesional . I am afraid to go back to that office since the police and DEA are investigating them. His wife and 2 of the employee's have been indited on 100 counts of felony drug charges. It looks like they will be spending the rest of their lives in prison. So all in all I would stay away from them, Cash only and up front before you see the doctor....also there is a sign that says ( NO REFUNDS) I also had to wait an hour for my prescriptions to print out. NOT A GOOD MEDEICAL PRACTICE
1.0 Rating
August 23rd, 2014
SHUT THAT PRACTICE DOWN
All in All he may be a good doctor......however I am afraid to see him again. the staff at his office west virginia weight and wellness are uneducated and rude. the AIT urine collector is on a power ride. the nurse Amanda hahaha.....she quit high school and calls herself a nurse! self centered and just as rude as the urine collector. His wife runs up and down the hall screaming about employee's and the West Virginia Board of Medicine and says she is going to OWN them. for ruining her name....Im sorry Tressie Duffy has ruined her own name and is now ruining her husband Cameron Duffy. He should have never reunited with her. Im sure his mother ( a Principal at a local Martinsburg school) Is at the end of her ropes How embarrassing ....... Ruin the Good Duffy name with her crazy affair.....making an employee motor boat her, showing off her fake boobs. talking about a patient of her's ( who won the Lottery) we all know who that is..... making threats that the police can't touch her......all the while stealing money from patients who are in true pain. I was charged a doctor visit while the doctor was out to a medical seminar in Las Vegas.....Yes I was charged to see the urine collector and a nurse without a high school education. the one who is sleeping with a drug rep....I saw her rubbing all over him in his car early one morning before the office opened. That office will be nice to you as long as you continue to hand over the $$$$$ but the second you are a little short....you have a dirty urine test. his wife has 4 patients dead and one missing. I believe Dr Cameron Duffy was aware of EVERYTHING his wife was doing and went along with it. so in my book he is just as dirty as his crazy boob job wife. I would strongly advise you never go to that office. better yet look up his wife on the West Virginia Board of Medicine. What you see is what you get with the Duffy's In Martinsburg WV
1.0 Rating
September 6th, 2012
5.0 Rating
February 28th, 2017
5.0 Rating
February 20th, 2017
4.0 Rating
November 28th, 2016
5.0 Rating
November 28th, 2016
5.0 Rating
November 28th, 2016
5.0 Rating
November 13th, 2016
1.0 Rating
October 9th, 2014