Rate Now
Share Your Experience
Have you seen Dr. Cameron Rokhsar?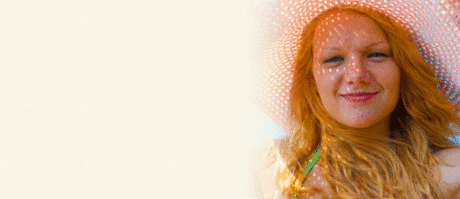 Skin Cancer
Get the facts about skin cancer, including the different types and symptoms.
53 Ratings with 22 Comments
5.0 Rating
September 30th, 2016
Mrs.
My experience this time at this doctor's office was very professional, swift and punctual. I found everything to be moving with ease and comfortability, and had no aggravating issues or concerns. What I appreciate/d the most was a doctor who doesn't seem like he is ready to sprint out of the room and away from you as soon as humanly possible-especially for procedures of this type, as I am very new to any sort of cosmetic dermatology. Most people think over having a procedure like this for a very long time before actually having it done-and it benefits and eases my confidence tremendously to have a doctor who is thorough and allows time for his patients to answer any questions and address any concerns they may have. As a strong believer in lasers being the way of the future, and also because I am fairly new to Long Island, i believe this experience will warrant me coming back For years to come, and to also refer all of my friends here as well.
5.0 Rating
August 11th, 2016
Excellent Practice
1.0 Rating
July 12th, 2016
PLEASE READ!!!!!! DO NOT SEE THIS DOCTOR AND WASTE YOUR TIME
PLEASE READ!!!!!!!! Dr. Cameron Rokhsar is an very rude impatient arrogant dermatologist. I went for my appointment that I was very eager to go to. I had seen him on tv with Rachael Ray and on the news and I was feeling so reassured that I would be seeing the best doctor I was able to for some skin issues I had that had briefly arisen. He spent less than 5 minutes in the room with me pacing around impatiently and failed to explain to me what he was supposed to as a doctor should. When I got done with the appointment, I needed to ask him a couple more questions that I had since he left the room so quickly. His assistant told me to hang on and she would let him know before he saw another patient. I ended up waiting 15-20 minutes and he did not approach me pretending like he didn't see me. There was no one in the waiting room left and I went up to him as he was going to see his last patient who was already in one of the rooms and I politely said "Excuse me doctor I have a quick question." and he responded "Please let me finish with my day first." very rudely as he opened and then then closed the door behind me as I just stood there shocked. His staff just looked on and honestly seemed pretty scared of him from the way they were interacting with him before I approached him. I never have seen such a rude doctor in my life handle their patient the way he did. I would think he would quickly ask what it was that I wanted to know before acting the way he did with me. I am never going back there. My advice to anyone reading this is don't think he is a great doctor just because he is on tv and has all his awards hanging up on the wall. I would rather spend my hard earned money on a doctor who gives me respect and handles his patients PROFESSIONALLY. This doctor will never see me again.
1.0 Rating
May 7th, 2016
Patient
5.0 Rating
April 7th, 2016
Excellent Dermatologist
5.0 Rating
February 24th, 2016
Miracle Doctor
5.0 Rating
August 18th, 2015
Excellent Diagnosis
I'm really pleased that a persistent skin rash was diagnosed immediately and is now cured. I should have sought medical treatment sooner rather than needlessly worrying and living with the rash. An additional test has not only confirmed the initial diagnosis but has also educated me about known triggers. I very much appreciate the completeness of the treatment provided.
2.0 Rating
July 13th, 2015
Patient
I will start with positives first - the receptionists and the nurse I saw beforehand were very friendly and apologetic about the long wait. The office was very clean and welcoming. However, that's where it stops. The doctor saw me for literally 7 minutes. Felt rushed and like he had somewhere better to be. Went because I was very concerned about a few suspicious moles and he just dismissed a lot and did full body exam in less than a minute (which I feel like wasn't thorough at all) and that included him saying he wanted to biopsy two moles. Literally interrupted me any time I opened my mouth and dismissed any questions as "unconcerning" rather than explaining anything to me. When I called for results, of course took 3 calls to get results and he didn't even bother explaining results, just emailed them which were impossible to read as a person who is not familiar with terminology. I'm sure would be much nicer to a patient he feels he could get more money from like for a cosmetic procedure or someone he could sell all his acne and anti aging creams, etc to that are in the waiting room. I even was talking to 2 friends looking for a dermatologist about his previous reviews I read and research on his credentials and they made appointments. However, I told them of my experience and they cancelled as a result. If basic skin care and cancer prevention is unimportant to him, he should not take any patients with those needs.
5.0 Rating
April 6th, 2015
Love,love,love this doctor, he is amazing, my daughter had horrible eczema, she has been to quite a few doctors not one of them could fix this problem, she was about to give up and live with it. We tried everything, until I found Dr Rokhsar, who spent a lot of time with us, he did his magic and told us to come back in two weeks for follow up. We came back,her hands were cured but she had a n allergic reaction to something else, I felt bad having to ask him about that when he was working on the eczema, he was very concerned, made her feel very comfortable and addressed the problem. He is a brilliant man who loves what he does! 😊😊
5.0 Rating
July 12th, 2014
Pleasant Experience
I found Dr. Rokhsar's name online, needing to take a family member to a dermatolgist. The entire experience was pleasant, beginning with the courteous staff member, Katie, who worked with me on an afternoon appointment. Dr. Rokhsar was polite, diagnosed the particular issue accurately, and I was impressed with his credentials and the wide range of medical and cosmetic procedures offered here.
1.0 Rating
February 4th, 2014
2.3 Rating
June 27th, 2013
Never again!
Dr. Rokhsar has poor bedside manner and a condescending attitude. He Was not helpful in recommending treatment for diagnosis or steps following treatment. I had to ask several questions regarding treatment procedures, that should have been explained giving the diagnosis. When answering my questions he seemed annoyed, and answered in a condescending manner. I would not recommend him at all.
Nearby Doctors

Dr. Cameron Rokhsar is similar to the following 3 Doctors near Garden City, NY.

Dr. Theodore Daly

Legal Medicine, Dermatology, Dermatopathology, Pediatrics

Garden City, NY 0.01 mi