Rate Now
Share Your Experience
Have you seen Dr. Camille Buonocore?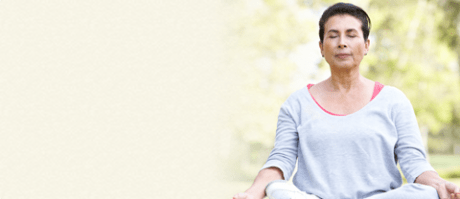 COPD
Get the facts about chronic obstructive pulmonary disease (COPD), including symptoms and complications.
59 Ratings with 27 Comments
1.0 Rating
July 27th, 2017
Please leave the Practice of Medicine
Extremely unprofessional practice. She is extremely lazy and unknowledgeable when it comes to her care of someone with Diabetes. She is arrogant and uncaring and will twist the truth so as to keep her reputation clean. Dr. Buonocore damaged me to the point that I just do not care anymore. If you cannot trust a Doctor than who can you trust? Stay clear of this clown.
1.0 Rating
July 2nd, 2017
Untrustworthy and Ethically challenged.
I saw Buonocore for my brittle Type 1 Diabetes. She put me on a drug without telling me what it was and if it had any bad side effects. It did and the drug left me damaged and hurt. When asked why she did this to me she acted as if she had no idea what I was talking about. This so called doctor should be stripped of her license and not allowed to practice medicine anymore. She practices without any ethics or for the care of what she does to patients. She should be ashamed of herself.
1.0 Rating
May 18th, 2017
Lying Doctor !
I have severe Type 1 Diabetes as well as having Celiac Disease. 25 years ago I was involved in a near fatal car accident which was caused by my Diabetes. When I began seeing Dr. Buonocore she was always very helpful and caring. She put me on a medication which she told me would help me relax and sleep. She made no mention that it was an antidepressant and 3 months later I almost took my own life. I called her office pleading for help but I got no help from her office and when I saw her again she acted as if she never knew what had happened. I stayed with her practice but each time I saw her I would ask her why she did this to me without giving me any instructions as to what to do if the medication did not work. Her answers became, " I do not know, I do not remember and that I need to just move on." She had no idea what a Traumatic Brain Injury can do to a person. I later learned that what she puts into your file as far as the care she gives to a patient does not coincide with what she really does. I left her care and made a complaint to the Pennsylvania Dept. of Professional Licensing. They interivewed her and her response was that because of my Brain injury that I just did not remember. My memory is almost 100 % so that was a pure lie. I have no respect for Dr.Buonocore as a Doctor or as a person for what she did to me. I am now suicidal and just a broken man , untrustful of medical doctors. Thank you Doctor Buonocore.
1.0 Rating
May 5th, 2017
Uncaring in how she practices medicine.
1.0 Rating
February 3rd, 2017
Uncaring in how she practices medicine
1.0 Rating
December 1st, 2016
Disgusted !
1.0 Rating
October 18th, 2016
Disgusted
I have never been treated so poorly by a medical professional in my life. She took care of my Diabetes but never really did a complete check up though in my files she said she did at every appointment. She diagnosed me with both Celiac Disease as well as Gastroparesis but now I am being told that I do not have either. This so called Doctor should lose her license or just retire ! When you trust a doctor and they prove to just not care about your well being then that can just break your will to continue to care for yourself ! Stay away from Dr. Buonocore and her rude staff.
1.0 Rating
August 3rd, 2016
Stay away
Doctor Buonocore is the worst Endocrinologist you could ever see. At one time I thought she was the very best but I latter found out that what she says she does as far as her care is not how she actually cares for her patients. I have very brittle Type 1 Diabetes and she never has looked at my gums, into my eyes, touched my feet did any type of vibration tests to my feet, absolutely nothing
1.0 Rating
May 28th, 2016
No trust
I saw this doctor or 9 years and all I can say is if you like her care than just make sure you check your files occasionally and your opinion may change. In 2014 I was given my file for an appointment and realized that almost none of what she said she did as far as my Diabetic care was true. I later got my files for the last 5 years and learned that most of it was false.
1.0 Rating
April 20th, 2016
Uncaring and Unprofessional
1.0 Rating
April 19th, 2016
Stay away from this unprofessional practice.
2.0 Rating
April 18th, 2016
Nearby Doctors

Dr. Camille Buonocore is similar to the following 3 Doctors near Bethel Park, PA.