Rate Now
Share Your Experience
Have you seen Dr. Carey Ransone?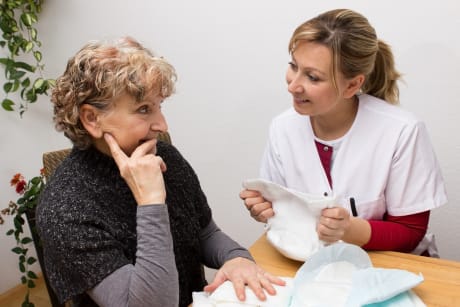 Urinary Incontinence
Learn about the symptoms and causes of urinary incontinence or urge incontinence.
40 Ratings with 8 Comments
5.0 Rating
July 22nd, 2016
1.0 Rating
June 7th, 2016
2.0 Rating
February 1st, 2016
Jack the Ripper
I went in for a vasectomy. He was too firm with my testies. The preop appointment was very quick. Then the surgical procedure was a nightmare, the wait and pre op work took over a hour. Then it came time for the ol snip snip. Prep was fine the nurses were professional and gentle. Doctor Ransone came in and after a bit of chit chat began the procedure. At first things were fine, but then I could feel the scalpel. I informed him of the pain I was feeling with tears forming. He told me I was ok I don't feel anything. After a few more second of agony I told him I feel that, he told me he was half way done. Do you want to stop now? I told him no but I want the pain to stop please numb the area more. Which the nurse finely put more numbing agent in the area. By the time the surgery was finished my lip was half biten through and tears had soaked my hair and the head rest behind me. If I had to choose to go to him again I would sooner stick my bits in a blender.
1.0 Rating
September 11th, 2015
Although Dr. Ransone saved my granddaughters life when admitted to the emergency room, he would not remove her stent until his bill was paid. She had no insurance, however the bill was paid in full. Her father also gave me a blank check to pay for her surgery she needed. During her appointment, he mixed her up with two other people. Then told her that he didn't think surgery to correct her problem was a big deal because she would have to miss school and work. Not knowing what was exactly wrong with her, we thought all was well. She moved a couple months later and ended up in the hospital critical with sepsis again. The question from that doctor was why wasn't this fixed? I can answer that. She didn't have insurance at that time. She does now. My granddaughter has lived on fear and antibiotics since. She is currently scheduled for surgery. How sad she has had to go through this. She has lost her job and had to drop out of school due to her illness. Shame on any doctor that would jeopardize a young persons life for money.
2.3 Rating
September 30th, 2013
Dr. Ransone was great. He was kind and knowledgable and very willing to answer questions. But unfortunately we will never go back again as long as his wife, who runs the front desk in the laporte office, is still working there. She is rude and very frustrating to deal with. She always has attitude. Even when it is something so simple, such as needing information about doing lab work. Every time I have talked to her, I feel like she is talking too much and not listening enough. She is so ready to tell you that you are wrong instead of telling you what she can do to help you out. She needs a complete overhaul on how to deal with patients in a polite and helpful manner Or she should not be working with them at all. She should try to be more like Dr. Ransone.
5.0 Rating
August 5th, 2013
20 procedures and all perfect
5.0 Rating
February 6th, 2012
5.0 Rating
January 31st, 2012
1.0 Rating
June 13th, 2017
2.0 Rating
June 13th, 2017
5.0 Rating
April 24th, 2017
2.0 Rating
February 20th, 2017