Rate Now
Share Your Experience
Have you seen Dr. Carl Cucco?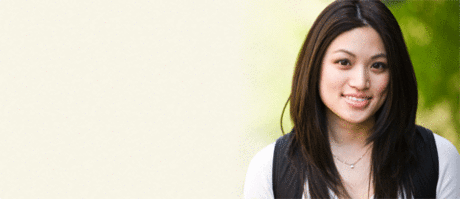 Birth Control
Get the facts about birth control so you can decide which type is right for you.
34 Ratings with 14 Comments
5.0 Rating
October 14th, 2016
Wonderful Doctor
4.0 Rating
September 2nd, 2015
Solid Doctor, Bad Reviews Aren't Accurate AT ALL!
I read these reviews before meeting with Dr. Cucco for my first pregnancy. At WomanCare you have the option to see multiple OB's regarding your pregnancy, so I ran down the list and met each OB with my prenatal checkups. I've seen Dr. Cucco most often and can say as with ANY practitioner, the more often you see them, the more comfortable BOTH of you are. I never found him to be rude, arrogant, or uninterested in my questions/symptoms. If anything he is efficient in his checkups and I appreciate when a doctor is prompt and respects my time instead of leaving me in an exam room for 20 minutes. I've maybe waited 5 minutes maximum for him to enter the room after a nurse does the initial blood pressure check. TOTALLY REASONABLE. That being said, it's up to YOU as a patient to insist on asking questions, and be a little flipping flexible since doctors are in the business of YOUR well being. If they're not concerned, perhaps you should trust them. If you don't, move on to another doctor. Dr. Cucco may not be the most personable of doctors in the practice, but he's professional, knowledgeable, and warms over a little time. If you want a cuddly doctor instead of an informed professional with multiple years of experience, watch a sitcom.
1.0 Rating
February 4th, 2015
It was my first pregnancy and it ended up being an ectopic pregnancy. I had no idea what that was and all he really told me was that I needed surgery ASAP. I ended up having surgery and he never followed up to tell me the details of what happened and what I should expect (i.e. I had no idea that I had to call off work for two weeks until I was being discharged). The nurses were the ones that told me I couldn't work and I had to have them call the on-call doctor to explain what happen because they never came to tell me details. If I didn't have questions, I would've never learned what really happened in the operating room. It has been 6 weeks since my surgery and he has not called once to see how I'm doing.
1.0 Rating
January 17th, 2015
Absolutely horrible experience! He was not friendly and made me very uncomfortable. I would never recommend him to anyone!
1.0 Rating
January 17th, 2015
Disgusted
After going through a miscarriage and having a D & C scheduled, I wanted to contact him with questions regarding the surgery. I had him paged 3 times when he was on call, and NEVER heard back from him. A nurse at the hospital talked to him and said he would call me, and he still never called. Needless to say, I canceled the surgery and would NEVER let him treat me ever again. The other three doctors in the practice are AMAZING and I will return because of them.
5.0 Rating
January 17th, 2015
1.0 Rating
October 1st, 2012
Inhumane
1.0 Rating
May 18th, 2012
Never again
1.0 Rating
May 15th, 2012
stay away
I have gone to Womancare, Dr. Cucco's practice, for over 5 years now. My experiences with him through two pregnancies have been highly unsatisfactory due to his manners. Obviously he has never been pregnant or gone through childbirth, and it really shows in his lack of compassion and lack of discretion on simple matters such as knocking before entering the room. During my first pregnancy I was having severe bladder pain and he told me I would just have to learn to deal with it. Two other physicians in the practice took the time to look up medications I might be able to use and things I might be able to do to feel better. This time around, he has been nothing if not brusque and insulting. He told me today at an appointment that in a month I had gained the weight of an entire baby, "you know that don't you??" Unkind, considering my husband and another new male doctor, who was training, were in the room. At least I was not in a paper gown.
5.0 Rating
May 1st, 2012
my girlfriend went in while having sores on her vagina. The wait was minimal 5-8minutes. He was very polite, asked use about financial aspects before performing the exam because we did not have insurance. He also was nice enough to discount our visit, and follow up. Hes initial diagnosis was thankfully wrong. It appeared to be herpes, he was caring while she broke down, and was sure to speak one on one with me as well about how to handle the situation for her.on the follow up visit the sores were still there even after herpes medication, so we did another culture and turned out to be a bacterial infection that appeared visually as herpes cause of open sores.he was extremely caring on the follow up visit, telling us how to cope and deal with it. Even though the initial diagnosis was wrong, he was a GREAT doctor that was caring about her and her well being.
5.0 Rating
January 9th, 2012
I went to see Dr. Cucco and was very impressed by his knowledge and experience about all my different concerns. I feel he was very accurate and honest and put any worries I had to rest. All his years of experience comes through and gives you the confidence that you are finally with a doctor who just fixes your problem and your done. Doesnt string you along a path of worry or confusion. His staff were all very friendly and I would send all my friends to him.
1.0 Rating
July 2nd, 2011
My experience? Most disappointing!! I recently went to Dr. Cucco after my doctor retired. I had been with my previous doctor for nearly 24 years and can't say enough good about him. I was surprise and shocked when meeting Dr. Cucco. He was very arrogant and cannot get out of himself long enough to truly care about the patient. I will definitely not return to WomanCare and really miss the compassionate healing experience I had with my previous doctor.