Rate Now
Share Your Experience
Have you seen Dr. Carl Erickson?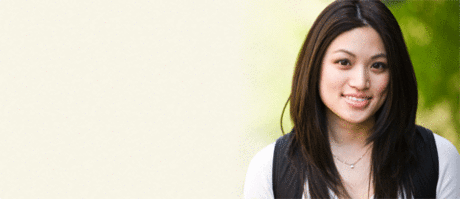 Birth Control
Get the facts about birth control so you can decide which type is right for you.
46 Ratings with 16 Comments
5.0 Rating
February 12th, 2016
5.0 Rating
September 20th, 2015
Best Family Practitioner I have ever had, it's hard to find a good Dr, he is one of the best!
I have been a patient of Carl Erickson's for 13 years, and hands down he is the best medical practitioner I have ever had! He takes time to talk with you and come up with a treatment plan that works for you. I have had Dr.s in the past that spent maybe 2 minutes with you and treat you like it is your privilege to be in their office. Not Dr Erickson, he actually takes the time to listen to what you have to say and he explains in great detail what the medicines are, how they work and what I like the most he treats you with respect and dignity! He is a realist you can talk to. I have seen his practice grow by leaps and bounds and that should tell you something.
1.0 Rating
September 8th, 2015
Unacceptable waiting
I find it intolerable to wait and wait for my appointment. I arrive earlier than the appointment out of respect for smooth office operations. I have had 4 appiintments since selecting Dr Erickson as my PCP and have waited no less than 45 minutes each time. I believe this shows lack of respect for my schedule. The staff is not personable and often is distracted by their conversations as patients wait at the reception desk.
5.0 Rating
July 27th, 2015
1.0 Rating
July 15th, 2015
2 hour wait...not once but twice. :(
3.7 Rating
August 25th, 2014
Great disdain for docs! Love Carl Erickson!
Really takes the time to explain your diagnosis. Accurate and thorough. EXCELLENT bed side manner. Doc's been around a while locally and knows other very good physicians. Handy if referral is needed. Staff is good on the follow-up. Down side, doc conversates a bit too much, though he's quite entertaining to hear when he gets on a tangent. Never on time and making an appt is a pain.
1.0 Rating
April 15th, 2013
Lies, money hungry office
Last year I was informed by ins company as well as doctor that my visit was for preventative care... I then received a bill stating that we discussed fatigue… The doctor brought this up with me, asking "You are feeling tired" "Are you depressed, anxious, etc?" I visited again this year for my check up, and was asked the same questions, and was again reassured this would be covered. I just received ANOTHER bill. Doctors office does not care, only money hungry!!!
5.0 Rating
November 6th, 2012
Great doctor but staff hurts experience.
Overall, Dr. Erickson is a superb doctor but his choice in staff does not meet the level of professionalism expected. I believe Dr. Erickson needs to make sure that his staff has the right attitude and helpful manner that is expected. They do not take the time to know the patients and do not have a friendly attitude. This hurts the entire experience. This is enhanced when the waiting times are longer than expected and there is no interaction or even an update from the staff?
1.0 Rating
September 26th, 2012
I recently relocated to San Antonio and was referred to Dr Erickson by a Surgeon. I was aghast from the start. I waited for 1.5 hrs after my appt time. The Dr greeted me by apologizing for the delay he forgot to set his alarm and was late in getting to the office ( Gods honest truth ) It waas downhill from there. Please avoid this practice, its really more a urgent care center disguised as a practice. Do not expect any follow up care. One test of mine came up negitive and there was no follow up as to exploring other possible causes. You have to start all over again with a another appt. Its insane!!!!
5.0 Rating
September 8th, 2012
One of the best experiences I've had with a Dr in a long time. He exhibits excellent and above exceptional bedside manner. I felt that he is truly sincere in his concern to help and heal people. He was extremely thorough with my treatment. And also, offered me options. Might I add he is extremely attractive. A nice surprise. Only compliment, who doesn't like to hear that. Thank you Dr and God Bless
5.0 Rating
June 28th, 2012
5.0 Rating
March 30th, 2012
We Love Our Dr. Erickson
This is a doctor who will spend lots of time with you and explains everything in detail so you can understand what's going on. He is not rushing from patient to patient. It's refreshing to have a doctor that's really concerned about you and you know he's going to do the right thing. You feel an automatic trust. The nurses are fantastic as is the receptionist. Dr. Erickson's new office is lovely and state of the art. 6 of our family members also go to Dr. Erickson. We feel lucky to have found him.