Rate Now
Share Your Experience
Have you seen Dr. Carl Ogletree?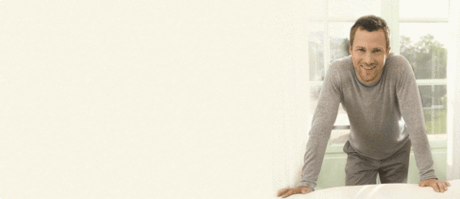 Erectile Dysfunction
Get the facts about erectile dysfunction (ED), including the conditions and medications that can cause it.
37 Ratings with 10 Comments
1.0 Rating
June 9th, 2016
Rude Staff And Disrespectful Doctor
1.0 Rating
April 5th, 2016
I went to see the doctor to schedule a vasectomy. I told him and his staff that I needed to have it done on a Friday and they agreed that it would not be a problem. After it took them a month to verify my insurance, I finally managed to schedule an appointment. They called the Friday before to reschedule it since they said the doctor wouldn't be in town that day after all. And they did the same thing the next time I was scheduled. And the next time. Then they told me they could do many any day but Friday. I gave up.
1.0 Rating
March 29th, 2016
My experience with Dr. Carl W. Ogletree
On my initial visit, I was told that I needed a mesh sling because I complained I needed to use the bathroom but there was only a drop or urine. I was assured it was a simple procedure, in and out same day. I came out of that "simple procedure" in extremel pain, spent 3 days in the hospital on heavy pain medication,...without relief. Nothing would stop the pain! It felt like hot burning coals in my pelvic area. A nerve had been compromised while in surgery.. He never once came to check on me in the hospital. It has been 6 years since that dreadful day and I can't stand or walk my dog, uncomfortable to sit, drive and having physical relationship with a man is a thing of the past, I lost massive blood that day in surgery, I was packed with gauze for days. A few days after surgery I had to be rushed back to the emergency room, I had a stroke from the drop in blood pressure caused by severe blood loss in surgery..He cut me so badly inside that I hemorrhaged. I will have debilitating pain for the rest of my life.Please find another urologist, this man should not be allowed to practice. It looks like he has done damage to a lot of people by the reviews I am finding. He doesn't admit to any mistakes. He is arrogant and defensive when he does anything wrong, Yes, initially, he seemed like a nice guy....but believe me, He doesn't care. It is impossible to tell you what he has put me through and how he changed my life. I guess he just figured it was a bad day...but it has changed my life forever.
4.0 Rating
December 27th, 2015
retired teacher
1.0 Rating
January 16th, 2014
Poor follow up
I would never recommend this dr to anyone. He wrote my prescription wrong. My pharmacy called for two days. He never returned their calls. I had to go back to the emergency room since he couldn't follow up. Don't see this dr...
2.3 Rating
August 26th, 2013
Doctor is great! Staff is terrible!!!!
1.0 Rating
May 10th, 2013
beware!
I saw Dr Ogletree several years ago(over 10) and he performed a bladder lift at the same time I had a hysterectomy. This surgery took me from a VERY MINOR problem to a MAJOR problem overnight. I went back to him several times over a 6 month period and every time he just would tell me to come back if it didn't get better. I FINALLY ended up going to another urologist who after examining me said that my bladder lift had been done improperly and I now had a kink in my urethra (an abstracted urethra. Had to have another surgery to undo what Dr. Ogletree did to me but because it had been so long since the original surgery, the urethra has "attached" to the pubic bone and was not able to be freed totally. I will have bladder issues my entire life now thanks to Dr. Ogletree. He didn't seem to care about me at all! Would not EVERY recommend this doctor to ANYONE!
3.7 Rating
July 16th, 2012
1.0 Rating
May 11th, 2011
2.3 Rating
June 3rd, 2010
Poor Staff Service
Please be aware of $25.00 charge for no show. I set up a follow up visit with DR, Ogletree a year ago and did not realize that they do not have a system in place to call me prior to the appointment as a reminder. It seems to me like they wanted to to forgot the appointment so they can collect your $25.00 no show fee. The staff is not professional and not courteous. I'm not going to go there anymore.
4.0 Rating
May 11th, 2017